Travel Between the Lines Adult Coloring Book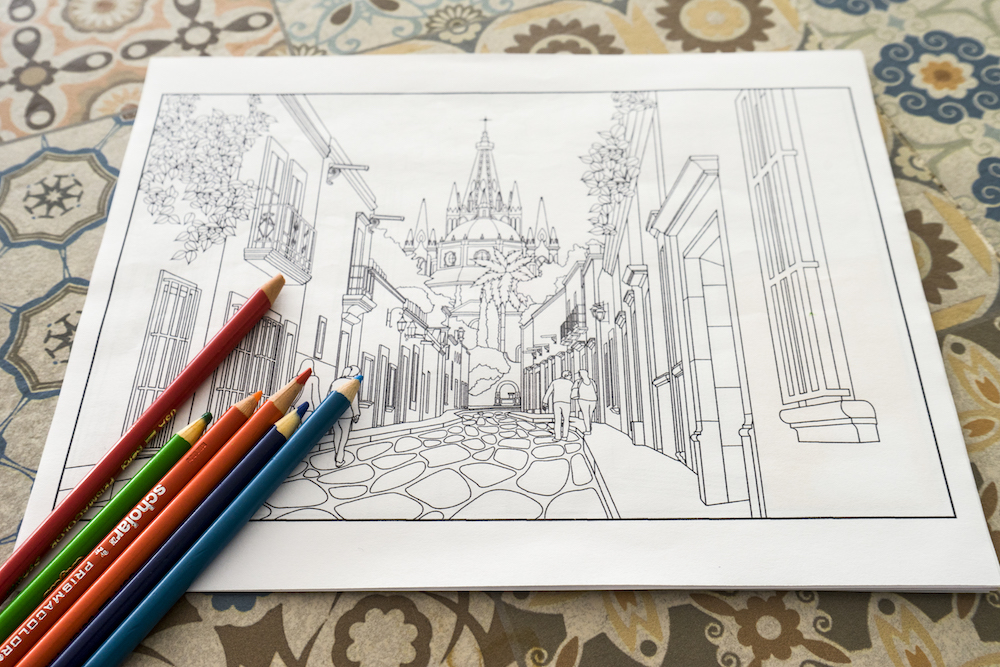 Here is a fun holiday gift idea for anyone on your shopping list, whether or not they travel!
These Travel Between the Lines Adult Coloring Books are a great gift for travellers and daydreamers, nervous flyers, folks who love travel, especially moms who used to travel a lot in their pre-child life. My friends who have young kids now, but used to be solo female travelers, absolutely adore these books, because it gives them something to enjoy on their own, and they can share an activity when their kids want to travel!
It's also a great gift for those in retirement, and enjoy spending their time traveling!
Additionally, they are a great way to pass the time in flight, in the airport, or without wifi!
This post is part of the Budget Savvy Diva Holiday Gift Guide 2016 – make sure to check it out! Disclaimer – This product was provided for free so I could get some great photos and add it to this list. Nothing is posted that I have not checked out myself. Everything on this list is something I would buy myself.