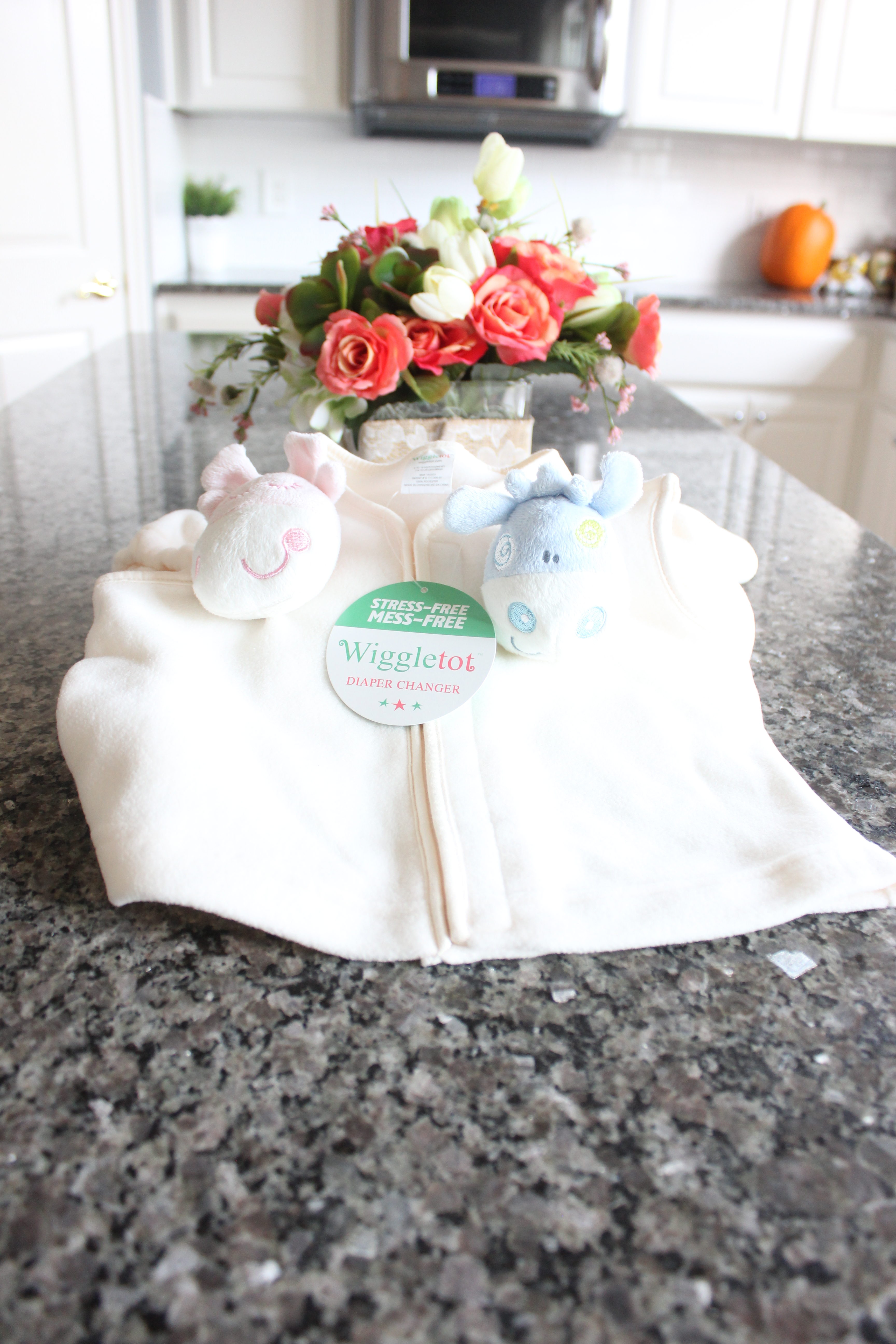 If you have a new mom or baby on your shopping list this holiday season, be sure to check out this fun Wiggletot Diaper Changer.
Wiggletot is the perfect holiday stocking stuffer for mom, grandma or first gift for baby as you make changing babies easier at home, on road trips, family gatherings and especially in fancy holiday clothing. Besides the holiday sales price, Wiggletot saves time money and sanity with every use!!
About Wiggletot Diaper Changer:
Great help preventing messes, and leaks keeping baby still while changing – safe, soft, fun, less clean-up, and soiled, stained clothing to be stored or thrown away
Creates less clutter, piles of dirty laundry, use of cleaning supplies, changing pad covers, and garbage
Perfect for travel keeping baby in one place while changing during road trips
Two ways to secure baby whether they're upright or lying down, simple to use
30% off and free shipping with promo code: HOLIDAY
$29.99 and available online at www.wiggletot.com 
This post is part of the Budget Savvy Diva Holiday Gift Guide 2016 – make sure to check it out! Disclaimer – This product was provided for free so I could get some great photos and add it to this list. Nothing is posted that I have not checked out myself. Everything on this list is something I would buy myself.