Delicious Mashed Potato Balls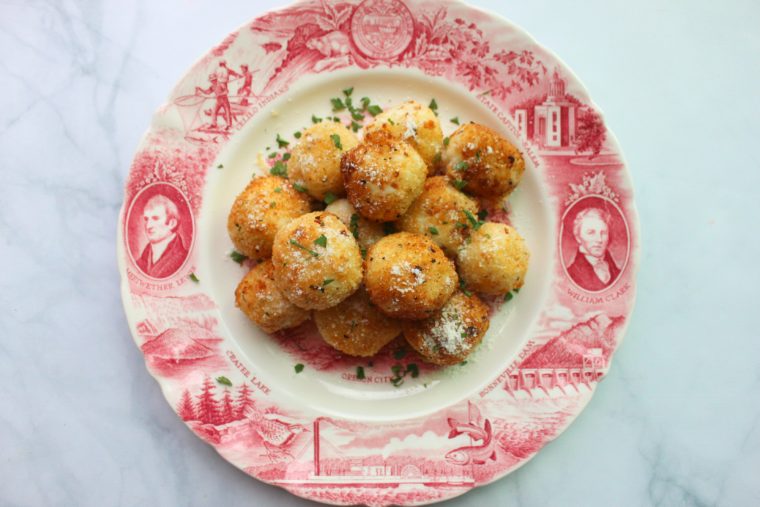 As you may well know, I am no stranger to Game Day and sharing great recipes to go with the big event.  Eric looks forward to the Big Game every year and one of the traditions that makes it special at our house is the great spread of finger foods and snacks to complement all the action.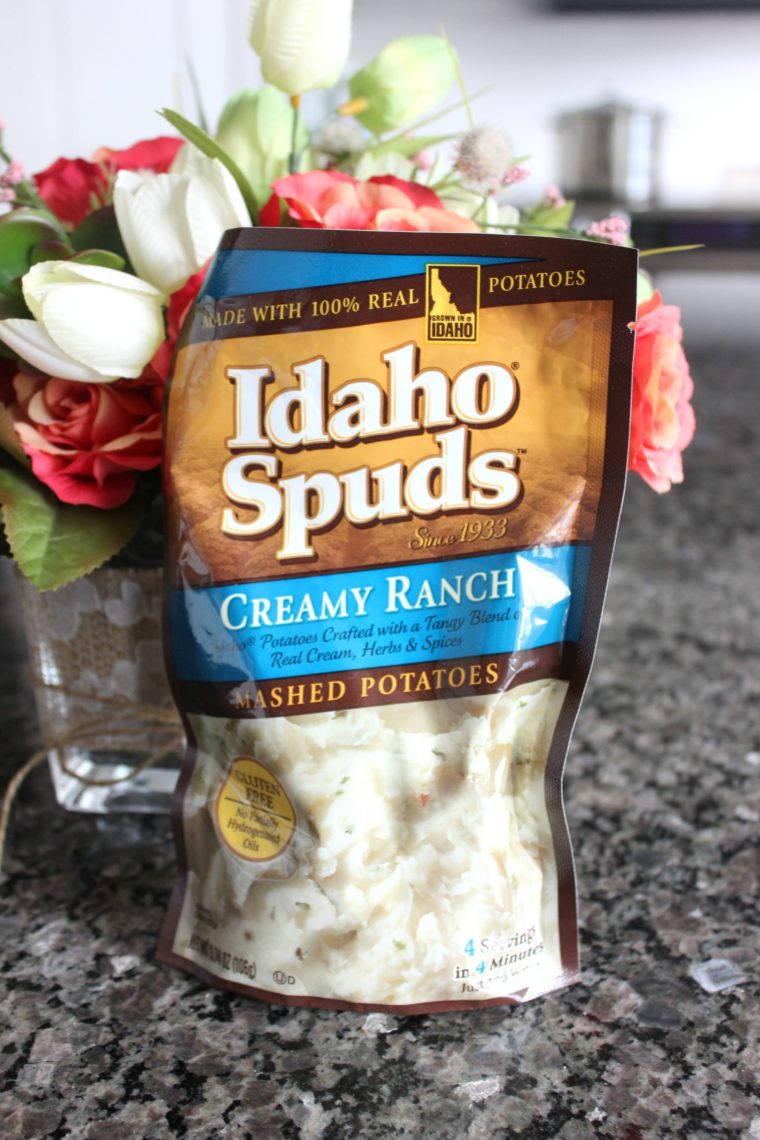 This year I went big with Idaho Spuds Flavored Mash.  I decided to transform one of America's most popular side dishes into a hand held appetizer that eats like a meal.  My Idaho Spuds fried potato balls serve up the perfect mouthful of big bold flavor and it is beyond super easy to make.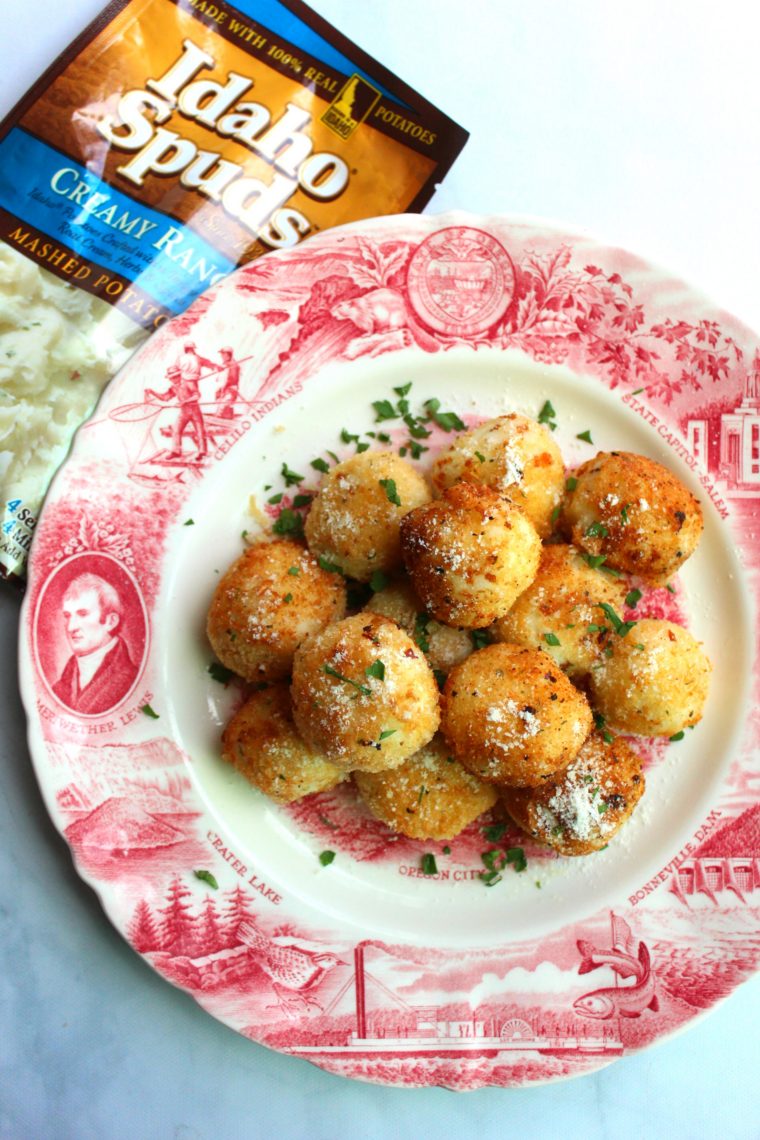 They are delicious and will disappear off the tray so fast, you'll be relieved how easy it is to make more!  All you have to do is make your choice of flavored mash using less water than the traditional recipe calls for so that you can mold it into sizeable balls.  Once you have your spud spheres just dunk in egg yolk and coat with panko before finishing them off in the frying pan.  That is literally all there is to it!  Because Idaho Spuds already comes in perfectly seasoned flavors you can have your second batch out for your home team before the first car commercial is over.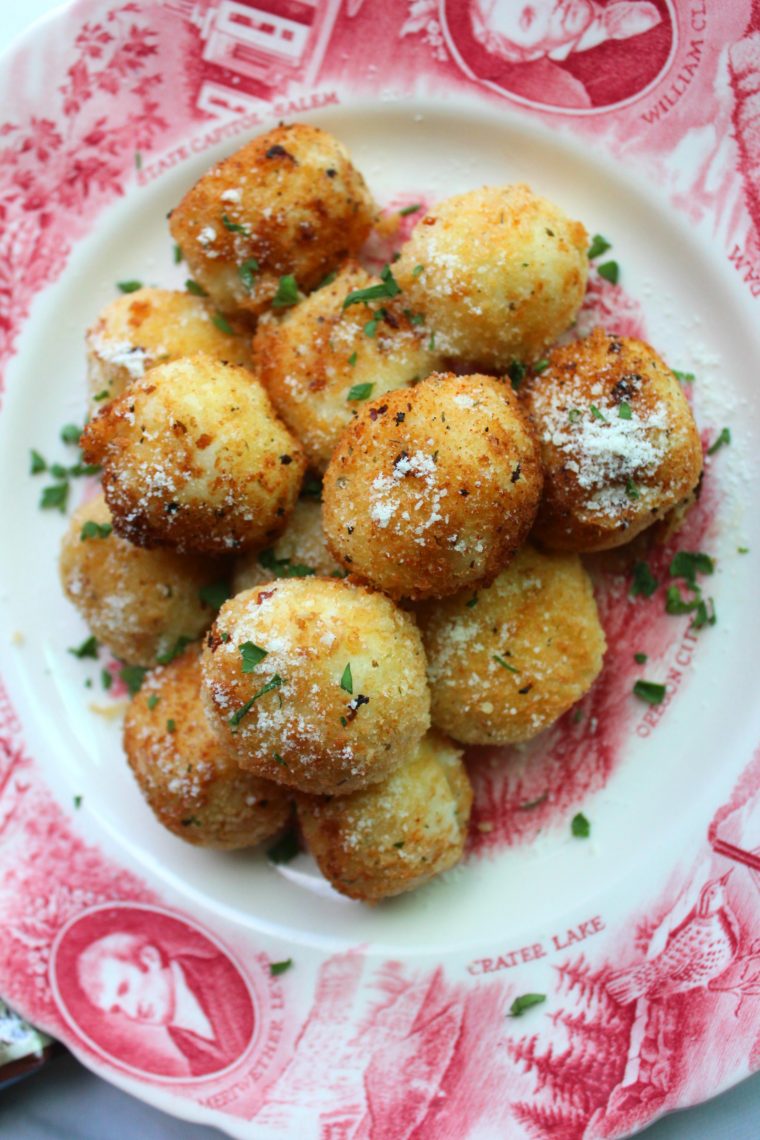 I hope you get the opportunity to make and enjoy this recipe.  Check the promotions page to get a good deal on your favorite variety.  You can also vote for my dish on their website for a chance to win a big adventure in Boise, ID.  Choose your favorite recipe for a chance to choose your own Boise adventure.
Here's the play by play:
Travel and accommodations for two
Rental car and spending money
One year supply of Idaho Spuds
There are four easy ways to enter now
Delicious Mashed Potato Balls
Ingredients
2 package Idaho Spuds Creamy Ranch Mashed Potatoes
2 cups vegetable oil
1 cup shredded cheddar cheese
1 tablespoons chopped fresh chives
½ teaspoon cayenne pepper
2 large eggs, beaten
1½ cups Panko
2 tablespoons freshly grated Parmesan
Instructions
Follow the instructions on the back of the Idaho Spuds Creamy Ranch Mashed Potatoes - use a little less water the mashed potatoes will be easier to roll this way.
Heat oil over medium heat
In a bowl combine well: cheddar cheese, cayenne pepper, and panko
Roll the mashed potatoes into bite-size balls
Dip each ball into the egg mixture then roll in the panko mixture
Fry each ball until golden brown
Garnish with chives and Parmesan Cheese
Enjoy
I was selected for this opportunity as a member of CLEVER and the content and opinions expressed here are all my own.