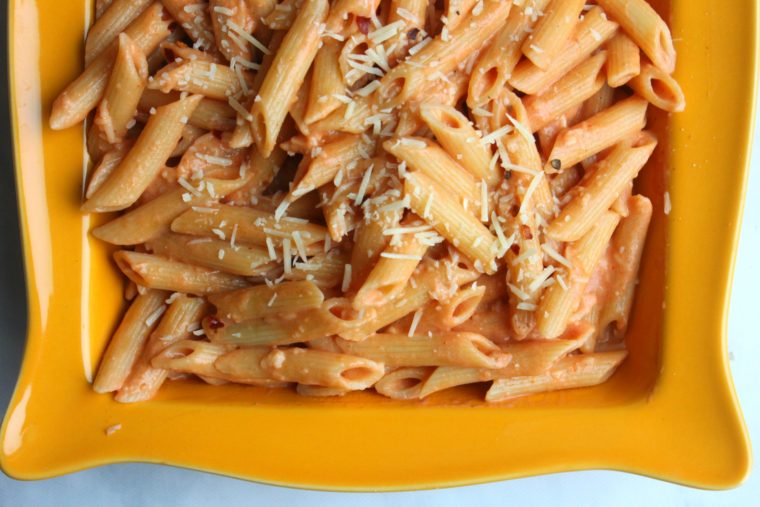 I have been wanting to post this recipe for a while. There is something magical about tomato sauce made with vodka – plus Eric has been bugging me to make it so I did this past weekend. Do not worry with pregnant mama did not try the sauce ( which was a little of a bummer) – it is funny I was never a big drinker but I would love a lovely cocktail right now. This recipe is beyond easy to make  – and it taste like one of those fancy pasta dishes at the restaurant.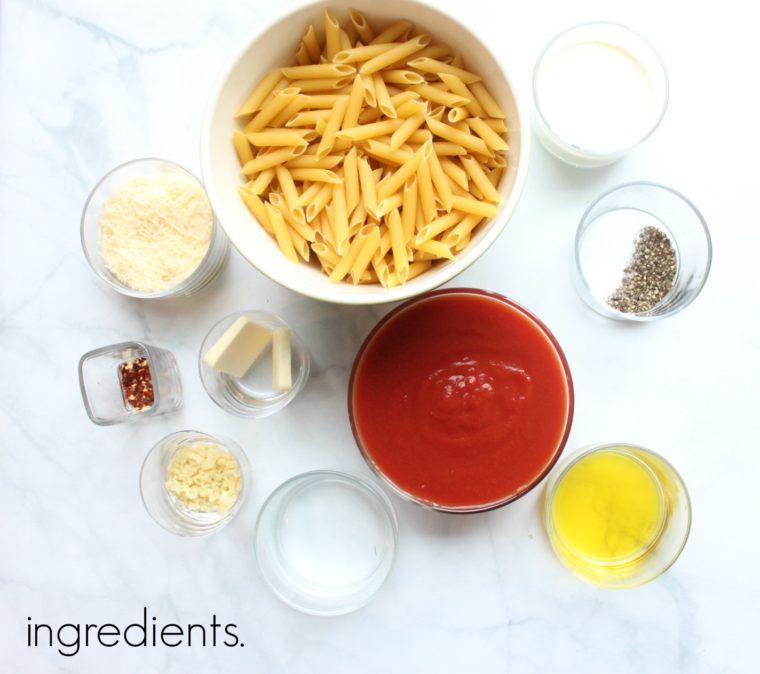 This really is the perfect weeknight dish. My morning sickness is getting better so it is nice to get back into the kitchen – but I still have no energy. I found this recipe taking little effort so it will be perfect for you to make too.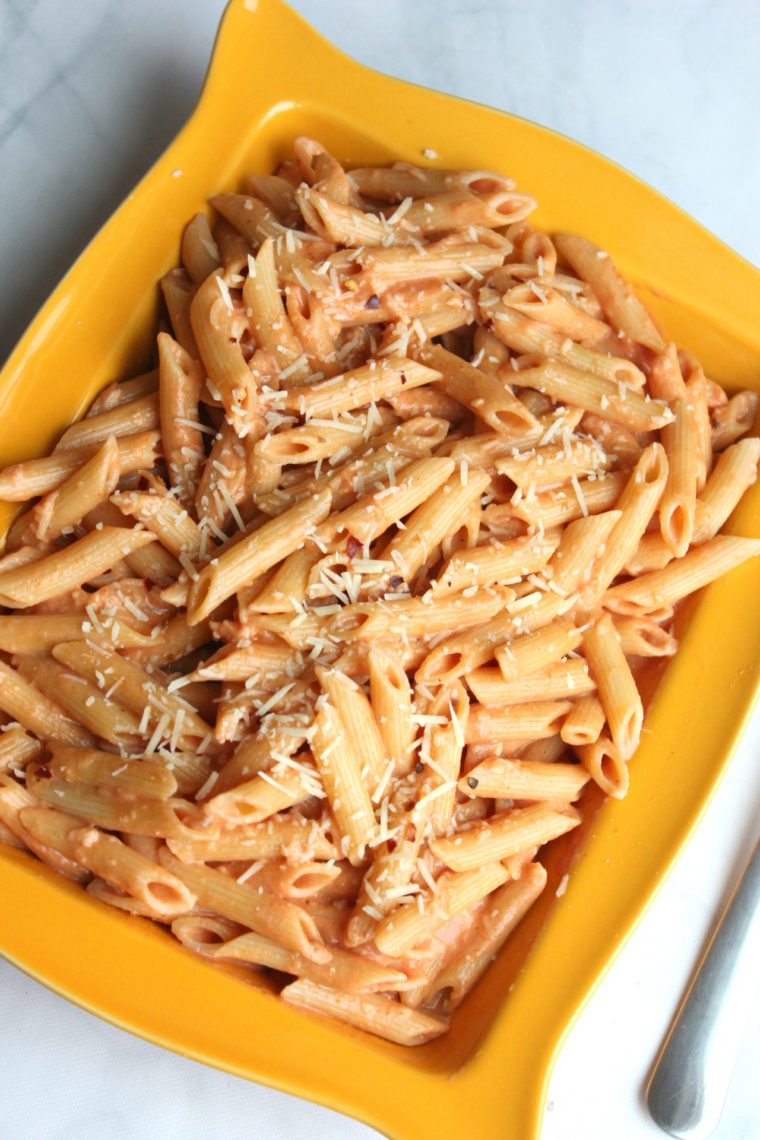 If you try the Pasta Alla Vodka please make sure to comment and let me know what you think. This makes enough for a family of four – and took me about 30 minutes to make.
Pasta Alla Vodka
Ingredients
1 pound of penne pasta
2 Tablespoons of Olive oil
2 tablespoons of Butter
1 Clove of Garlic, Chopped
½ Cup of Vodka
14 oz of Tomato Sauce
1 Cup of Heavy Cream
Pinch of Red Pepper Flakes
Pinch of salt
Pinch of Pepper
1 Cup of Parmesan Cheese
Instructions
Cook pasta and set aside.
In a large skillet over medium heat - add olive oil and butter - once the butter is melted add in garlic. Cook for 2 minutes. Slowly add in vodka - cook for 3 minutes.
Pour in tomato sauce - lower heat to low
Whisk in cream and add in all the seasonings ( salt, red pepper flakes, and pepper)
Mix together the sauce and pasta
Add in Parmesan cheese
Serve and enjoy.
Recipe is adapted from The Pioneer Woman