Vodka Pasta Sauce Recipe: Easy to Make in 15 Minutes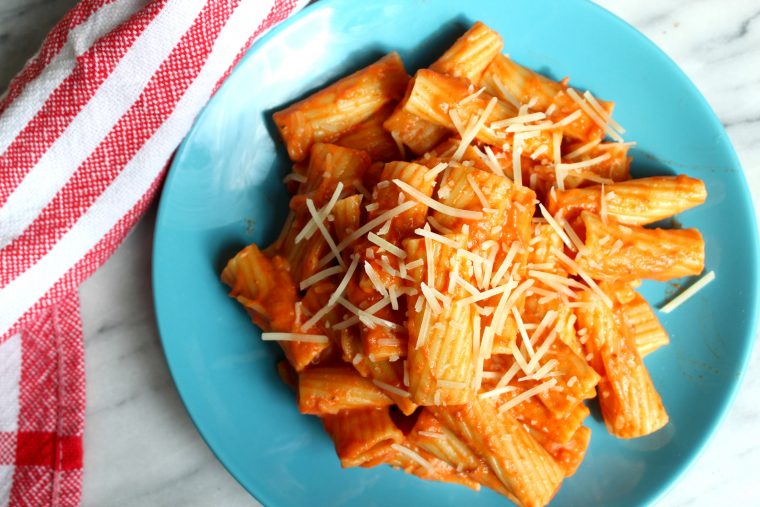 I cook a lot and I make a lot of different things, but one go to that never changes for me is pasta.  I always have different pastas stocked in my pantry, and on special occasions I even like to make my own fresh pasta.  What I love about pasta is how it's really the sauce that makes the dish.  You can make alternate sauces and have different pasta dinners every night of the week.  I love making my own tomato sauce and this vodka pasta sauce recipe is a great way to expand on that, or dress up a jar of tomato sauce from the store.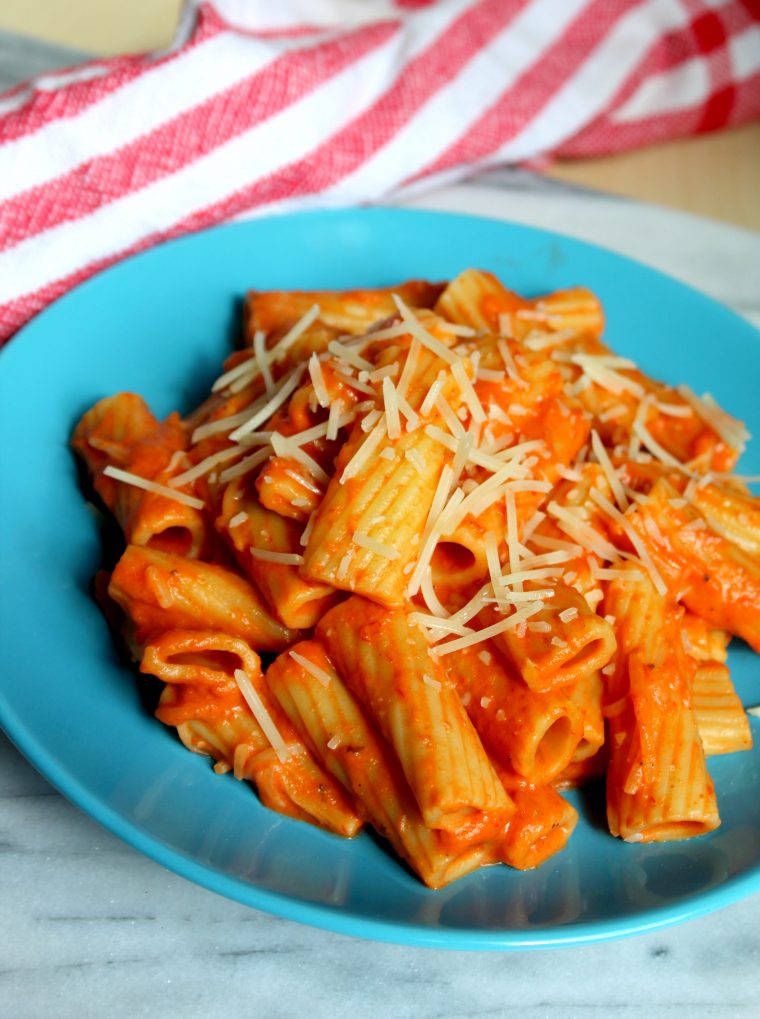 Vodka Pasta Sauce
This sauce is amazing and it's great whether you make it with store bought tomato sauce or make your own.  Depending on how much work you want to do in the kitchen, this recipe can be very quick and low intensity. It only requires 3 ingredients!  I love to make this sauce, and it's very popular with my family, so I always keep a bottle of vodka stocked in my pantry just for this.
Vodka Pasta Sauce Recipe: Easy to Make in 15 Minutes
Ingredients
3 oz Vodka
16 oz Marinara
6 oz Heavy Whipping Cream
1 lb of Dry Pasta
Extra Virgin Olive Oil
Salt
Pepper
Instructions
Cook vodka over medium heat in a large saute pan until it reduces by about half.
Stir tomato sauce into the vodka reduction.
whisk in heavy whipping cream and reduce heat.
Simmer for 10 minutes while bringing a stock pot to a boil. Add a pinch of salt and a tablespoon of extra virgin olive oil.
Add pasta to boiling water and follow cooking instructions for pasta to be Al Dente
Drain pasta, add olive oil, salt and pepper to taste. Move the pasta around in the collider to get a nice even coat.
Add pasta to the sauce and mix well.