The Best Pasta Sauce Ever Recipe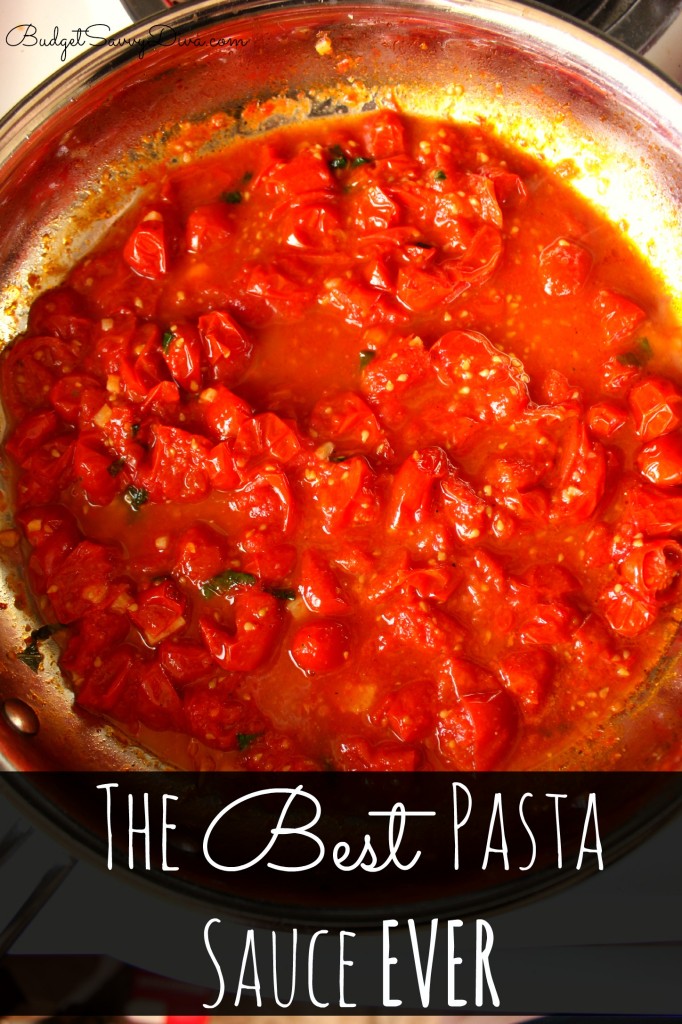 Make sure to REPIN this recipe 🙂
Have you ever made your own pasta sauce at home? It really is not difficult at all — It really is cutting, heating , and seasoning 🙂
And can you believe that it really does not cost more than the jar stuff you buy in stores plus it does not have tons of preservatives
There is a funny story behind this recipe – I was making dinner like normal last week making gluten free pasta with my homemade sauce – and I thought I never shared this recipe with you all – so I whipped out my camera and took some shots – so there is not ingredient picture or that but this SERIOUSLY is the Best Pasta Sauce ever —

Most of my earliest memories involve food – we would go out on occasion – and one of the restaurants we use to go to Il Fornaio. I loved the fact I could see the chefs cook and I would always get the Capellini al Pomodoro
AND IT WOULD BE AMAZING
I decided to try and make my own Pomodoro a few years ago based on what I knew in the sauce above — I have perfected it over the years
Once the sauce and pasta is ready – place the pasta in the hot sauce and cook for a minute or two so the pasta soaks up a little sauce
The sauce is gluten free ( naturally 😉 ) and made about 2 cups and cost maybe $3 — The tomatoes were actually left over from another meal and the basil is homegrown – and just some garlic, olive oil, salt and pepper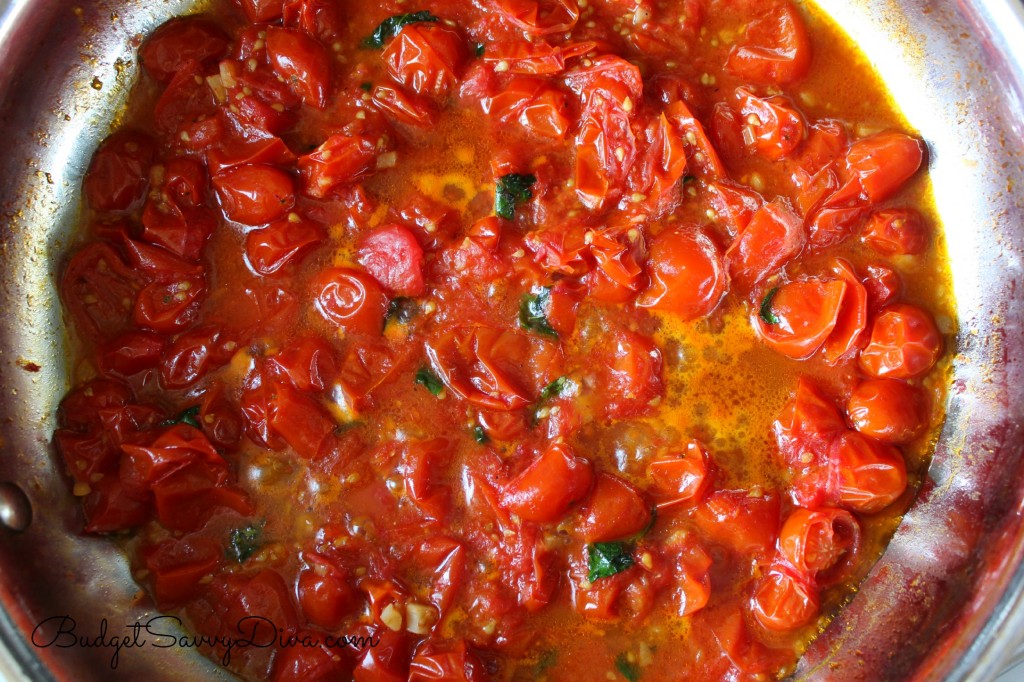 If you make The Best Pasta Sauce Ever Recipe please make sure to leave a comment
Love You Guys!
The Best Pasta Sauce Ever Recipe
Ingredients
1.5 pints of cherry or grape tomatoes - cut into half
Olive Oil
3 cloves of garlic, minced
¼ cup of basil, shredded
salt and pepper
Instructions
In a medium skillet heat about ¼ cup of olive oil - add garlic
Stir over medium heat - over 5 minutes add tomatoes
Stir for 2 minutes - cover and lower heat a little bit
Check after 5 minutes - the tomatoes should of burst at this point - and there will be more liquid
Add basil and salt and pepper
Lower heat and cover and heat for at least 5 more minute
Now the sauce is DONE!
Enjoy!