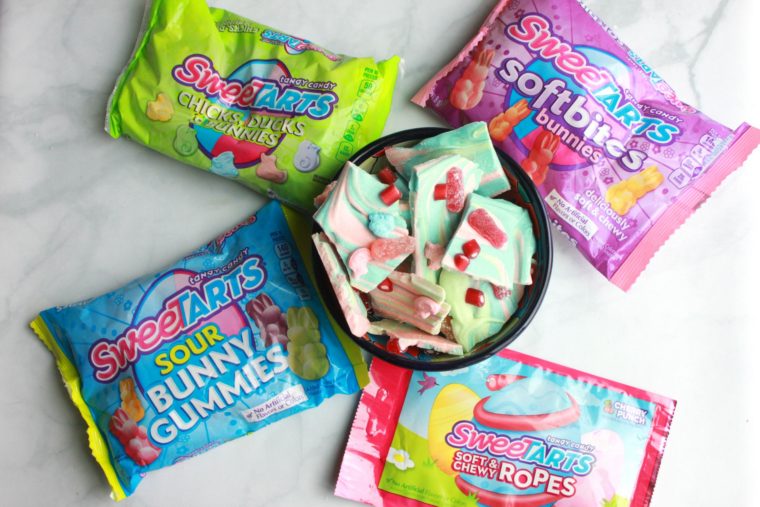 I can't believe Easter is already almost a week away.  You can bet your sweet patootie that I already have what the babies will be wearing next year, but this year it has really came up on me.  I always like to get into the holiday spirit by putting up simple decor and making fun seasonal treats to have around the house and to share.  SweeTARTS offers up just the seasonal candy fix I need and they inspired me to me to do even more.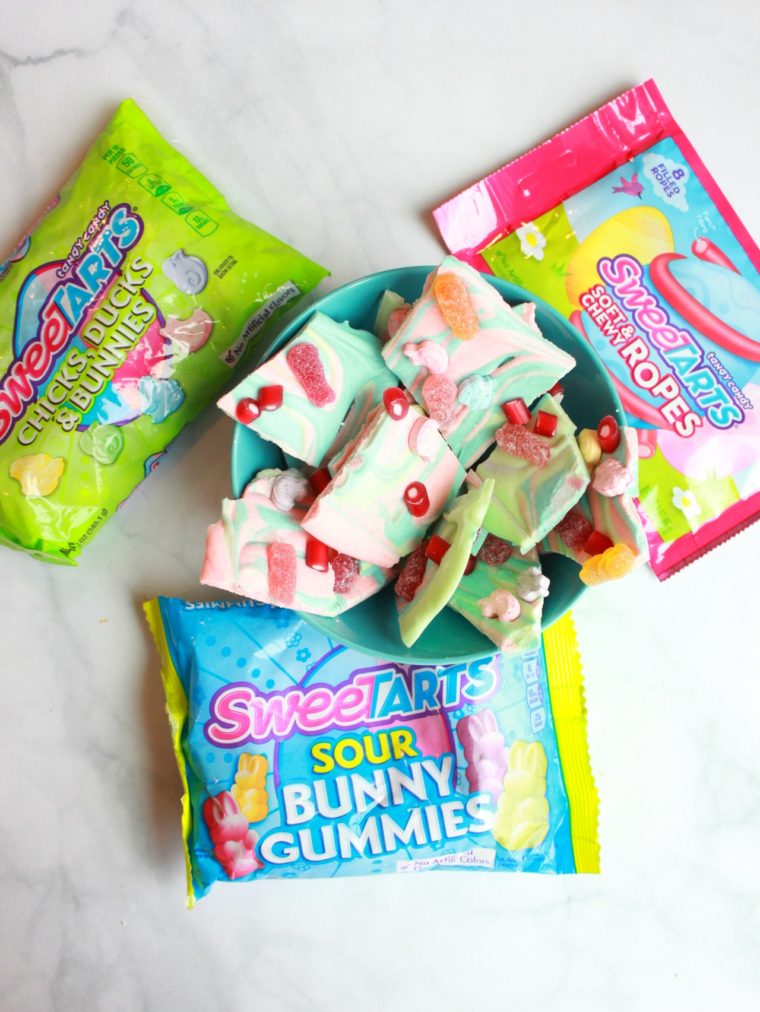 I made my own special Easter indulgence using the following:
Bunny-shaped limited-edition SweeTARTS Sour Bunny Gummies.  These sweet and sour gummies are so cute and great for filling up Easter baskets as is.
SweeTARTS Chicks, Ducks & Bunnies.  These adorable shapes make an excellent filler for a hollow easter egg.
SweeTARTS Soft & Chewy Ropes.  These are Eric's favorite.  He likes licorice style rope and these chewy cherry strands are filled with  a fruit punch flavored middle.
These are all perfect and affordable complements to a spring time recipe and they do not contain artificial flavors or colors.  My favorite are the cute little bunny shaped Soft Bites because they are bunnies and they are surprisingly soft so they melt away with a unique smoothness.
For kicks, I decided to use these fun and festive candies to make a special and unique Easter treat similar to a bark or a brittle.  These square chunks of wavy pink and blue are tantalizing to look at and tempting to devour, dressed with cuts of Soft & Chewy Ropes and Chicks, Ducks and Bunnies… Lots of bunnies.  I had a lot of fun making it and we all puckered up from the tantalizing flavor.
I decided to make Easter Bark with all these amazing flavors. All you will need is 2 cups of white chocolate, your favorite gel colors, and Easter themed SweeTARTS.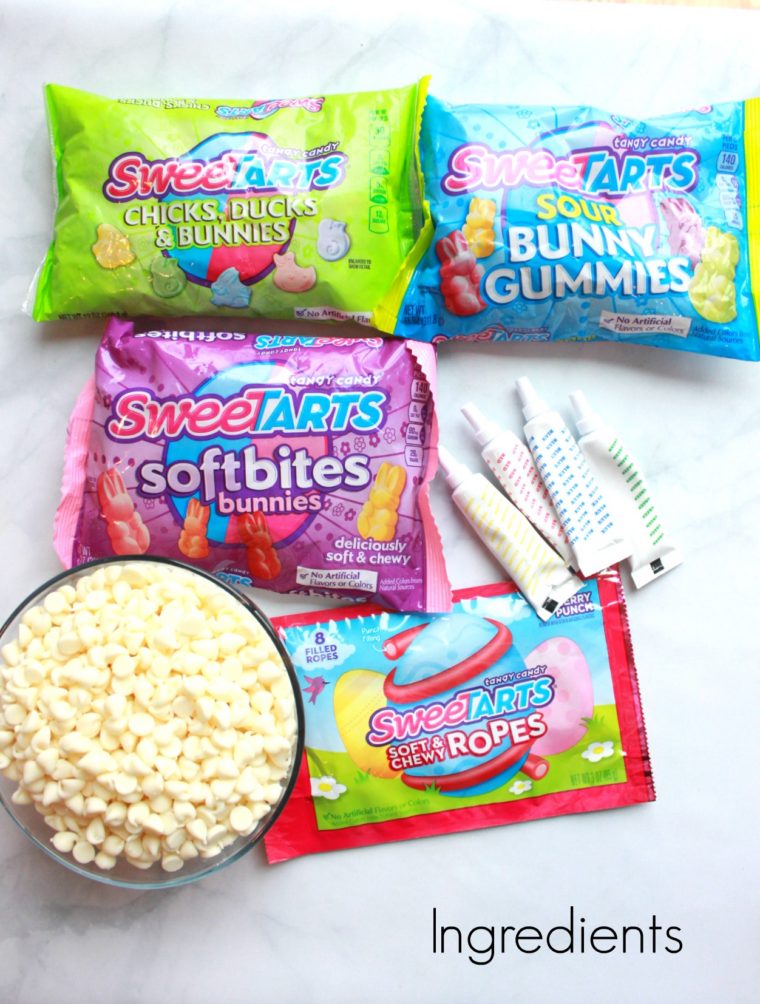 Melt the white chocolate and separate in 3 bowls – add in your favorite colors and mix together well and pour onto parchment paper – I swirled the colors around. Sprinkle the candy throughout. Allow to hardened and break apart and enjoy.
These go great in a basket or on a plate and can even be wrapped or boxed up and given as gifts to those who appreciate the subtle and complex balance of flavor found only with SweeTarts.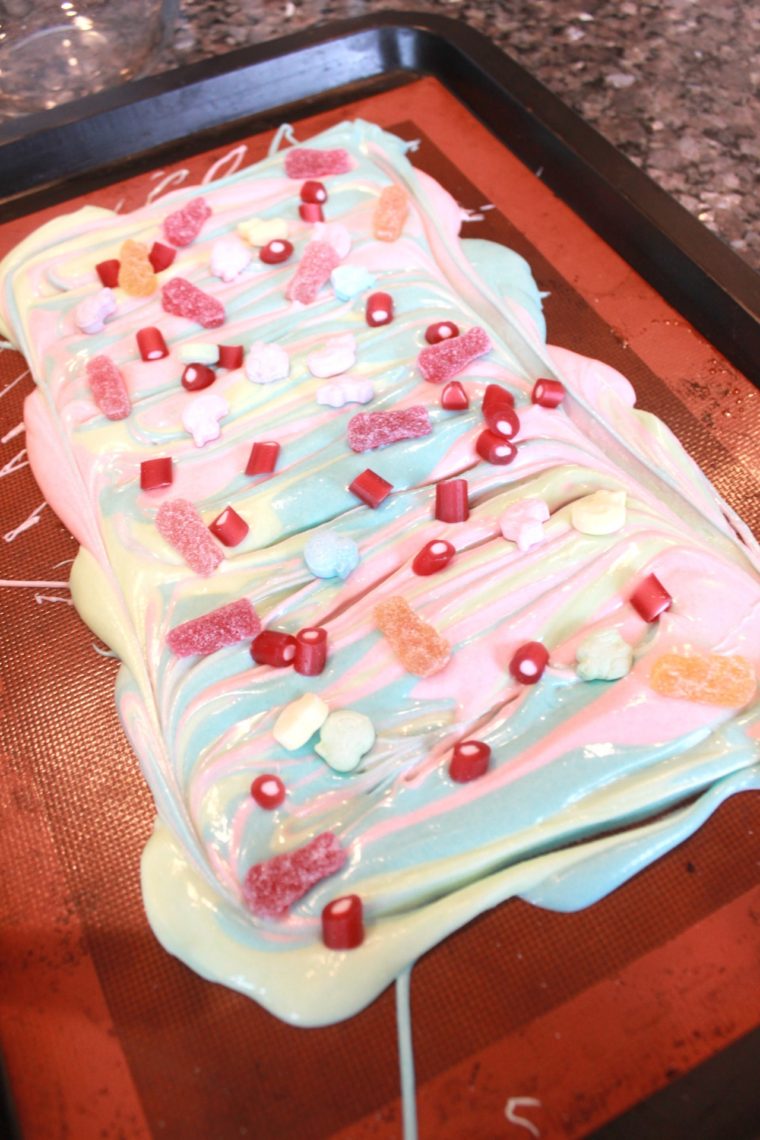 This is a sponsored conversation written by me on behalf of Nestlé SweeTARTS. The opinions and text are all mine.