Easter Basket From Nickelodeon with the Kids' Favorite Nick Jr. Shows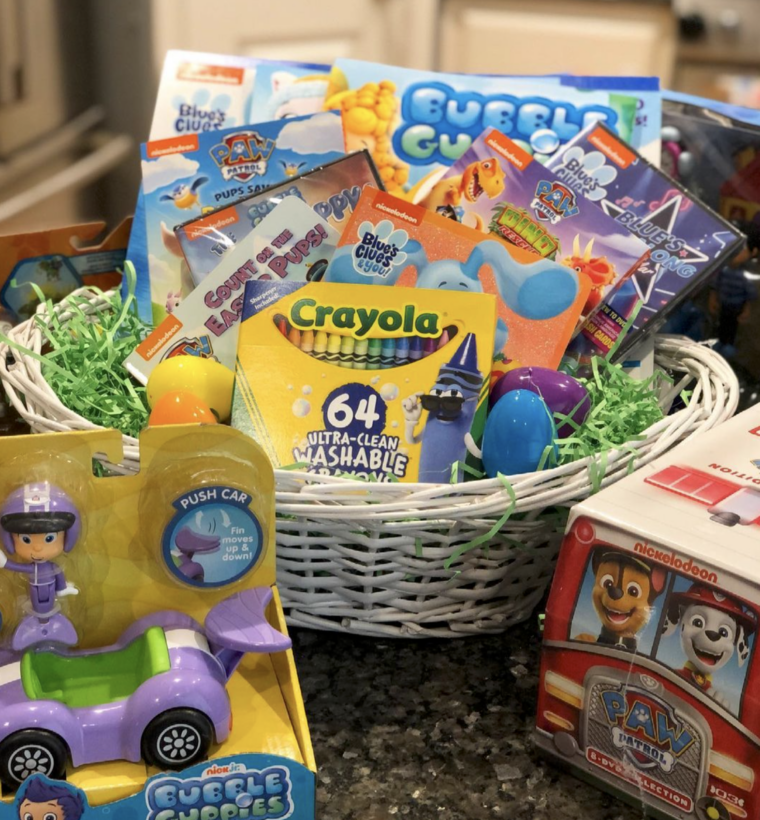 Nickelodeon sent Gwendolyn and Lawson a gigantic Nick Jr.-themed Easter basket for them to enjoy this year. It came full of activity books, toys, and other goodies, including a huge box of crayons for them to have fun with. Thanks for the incredible #NickJrBasket
Easter With Nick
Easter has always been a fun celebration with the twins. They were into finding easter eggs as soon as they could crawl. Of course, I did make it a little easy back then. This year they were running around with glee seeing how many they could find, but they had no idea about the huge surprise that awaited them from Nick Jr. The Easter basket included toys and activities featuring Blues Clues and You, Paw Patrol, and Bubble Guppies.
The kids love Blue and Magenta and Lawson cherishes Rubble, whom he calls Rubble On-the-Double. He doesn't know that's the title of his DVD. Now they have a sweet Rocky action figure from PAW Patrol Dino Pups and a Bubble Guppies Fin-tastic Racer. As the kids become more active, I've noticed they are branching out beyond cuddle toys and embracing more toys designed for creative or imaginative play.
One thing we went a little light on with their Easter basket this year was the sugar. We really had to keep their intake of candy to a minimum, because they are CRAZY! They are already talking about their birthday coming up and I'm already tired!