Paid $1.97 FOR ALL OF THESE BABY CLOTHES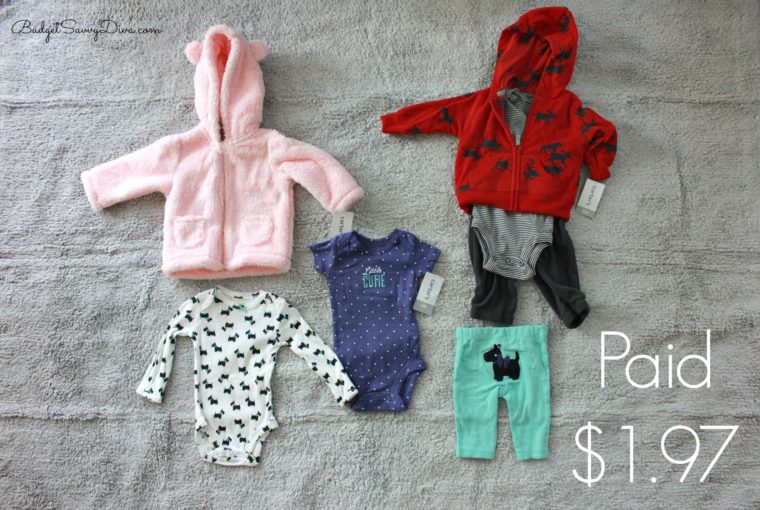 You know how much I love to get a good deal. I am currently 26 weeks pregnant with my girl/boy twins and getting enough clothes has been an issue. Eric and I saw that Carter's having a sale and we went. The sale was pretty good – but I cannot be spending $10 on a cute jumper – I can BUT money keeps getting in the way or lack there of.
What I tend to do at Carter's is run to the clearance section.
This clearance was OFF THE HOOK! EVERYTHING was 25% off the ticket price – which was already marked down a few times. In the end it came out to $11.97 for everything above THEN I had $10 in those Carter's cash from my previous purchase…. SO the FINAL price was $1.97 🙂