Banana Split Ice Cream Sandwich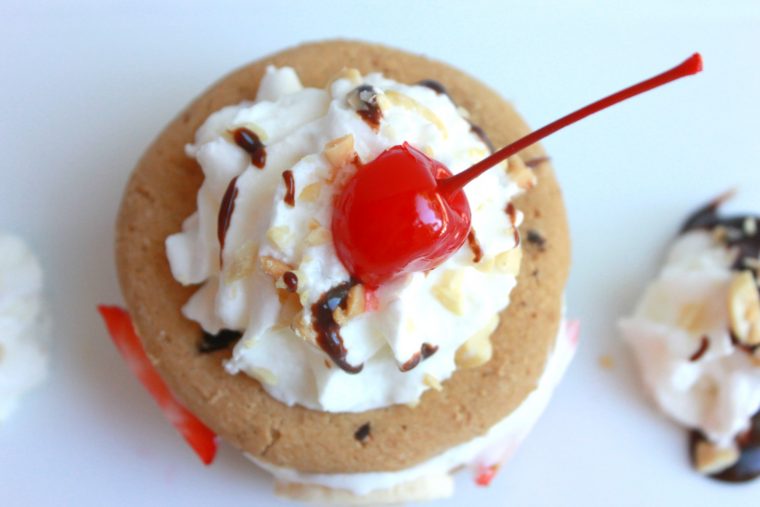 Eric and I have been taking every possible advantage of the summer, because our winter was so long and cold.  After the snow and ice storms that prevailed during the dead of winter, the sunshine is more than welcome.  Eric grills on the deck at every opportunity and we love sitting out there and indulging in an ice cream treat on balmy nights.  One vintage treat that always gives us that bit of nostalgia that we long for is a good ol' FatBoy ice cream sandwich.  It's a worthwhile indulgence that is so named with absolute pride.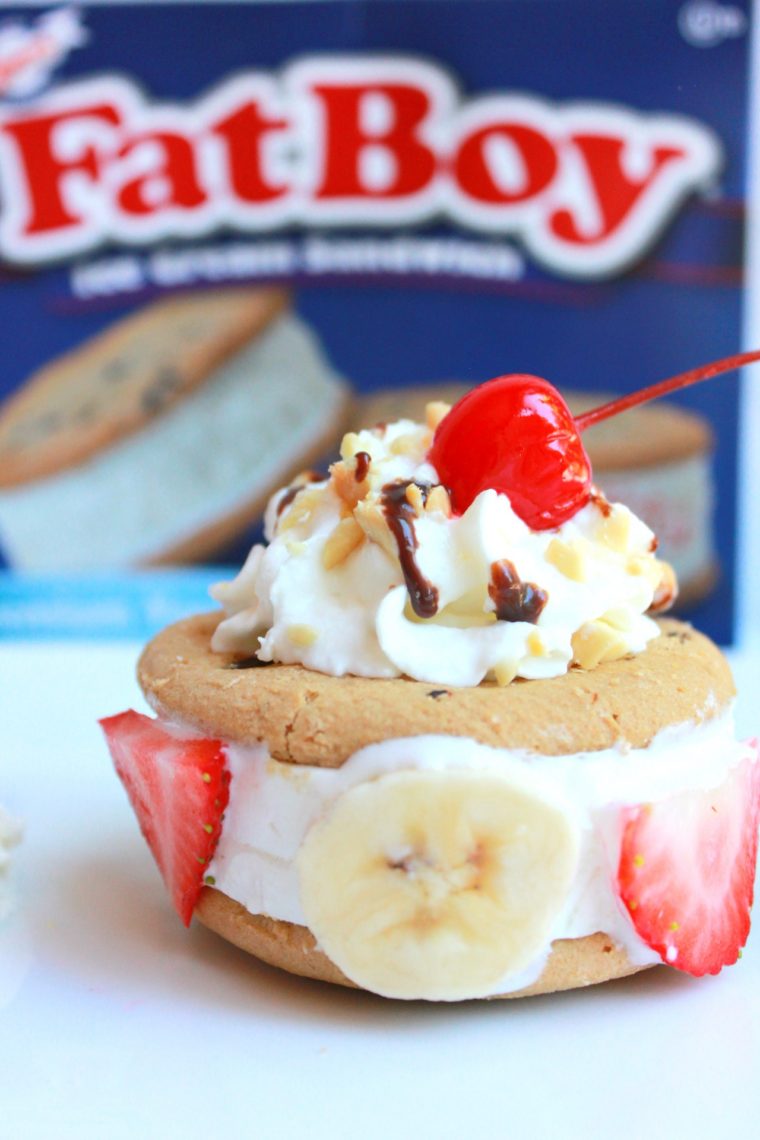 A FatBoy is a true piece of Americana that has been bringing fat smiles to kids and grown ups alike since 1925.  For over 90 years, the FatBoy brand has been dedicated to big bold delicious ice cream novelties that are a staple to this day.  The big thing about FatBoys is that their…fat!  FatBoy has always been about not containing their delicious real ice cream in a thin sandwich or a wimpy scoop.  They picked the name FatBoy to showcase their philosophy that bigger ice cream treats makes more happiness as evidenced by the bigger smiles those treats give to people like us.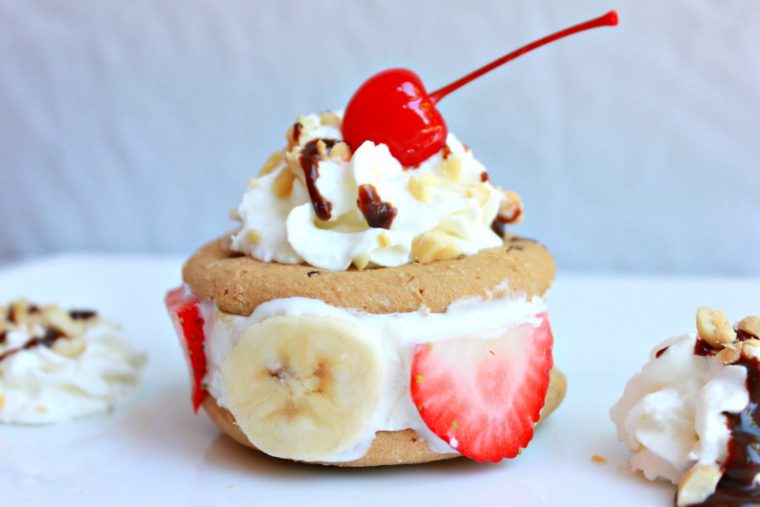 At the end of the day, when it's dark and warm.  Eric and I love to treat ourselves on the deck.  There is this palpable magic in the air that is magnified by a sweet cold and creamy handheld delight.  The original vanilla is Eric's go to, but FatBoy  has also created a fat variety of flavors, including s'mores and mint chocolate chip.  Even better, it is super easy to get creative and make your own even fatter boy.
We took our indulgence to a whole new level and decided to improve on the original in our own way.  FatBoy has lots of suggestions for how to make a fatter boy and with their blessing, Eric and I decided to embellish on the classic sandwich with another ice cream parlor standard, the banana split.  I'm super proud of this creation because it is so good and really hits the spot.  All I needed to do to increase the girth of this weighty desert was add thin slices of banana and strawberry all round the side of the rotund confection.  You can make those fat too if you like.  I topped the sandwich with whipped cream, crushed peanuts and a maraschino cherry, because… you gotta have that cherry on top.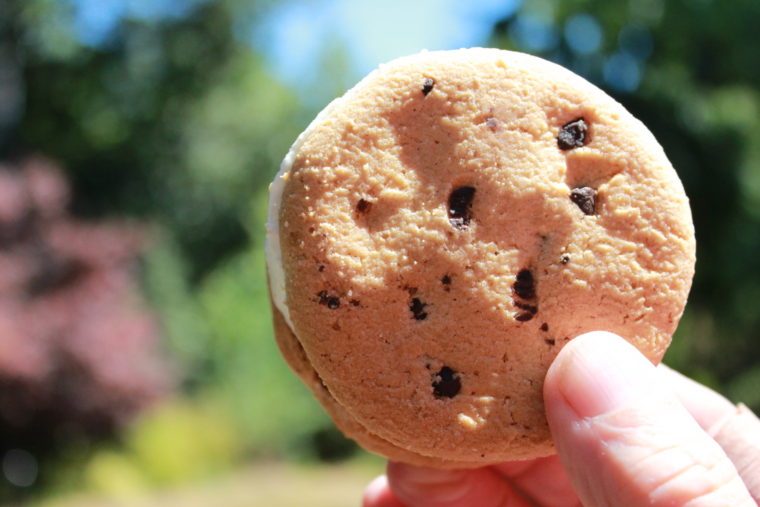 This is one of our favorite ways to cool down this summer and take a few moments out of the twins' endless 3 hour feeding cycle.  It's our own little pat on the back for a job well done.  FatBoy definitely delivers more bang for your buck and the opportunity for creative embellishments is as boundless as the original is satisfying.  These versatile, All-American ice cream sandwiches and novelties are available at Sam's Club among other places.  Make a hot day better with a creation of your own.  And let me know what you did with your FatBoy to make it a fatter boy. Thank you FatBoy for working in partnership with Budget Savvy Diva.