California Inspired Pizza
This shop has been compensated by Collective Bias, Inc. and its advertiser. All opinions are mine alone. The following content is intended for readers who are 21 or older. #ShareWineandBites #CollectiveBias

I don't often promote wine, or alcoholic beverages in general.  When I do there is usually some other level that speaks to our community or makes the world a better place.  That's the reason that I was inspired to share some info on Dave Matthews' California Wine Label The Dreaming Tree.  The Dreaming Tree is not just really good wine, but the brands social consciousness and environmental awareness really speaks out in a way that is passionate and not pretentious.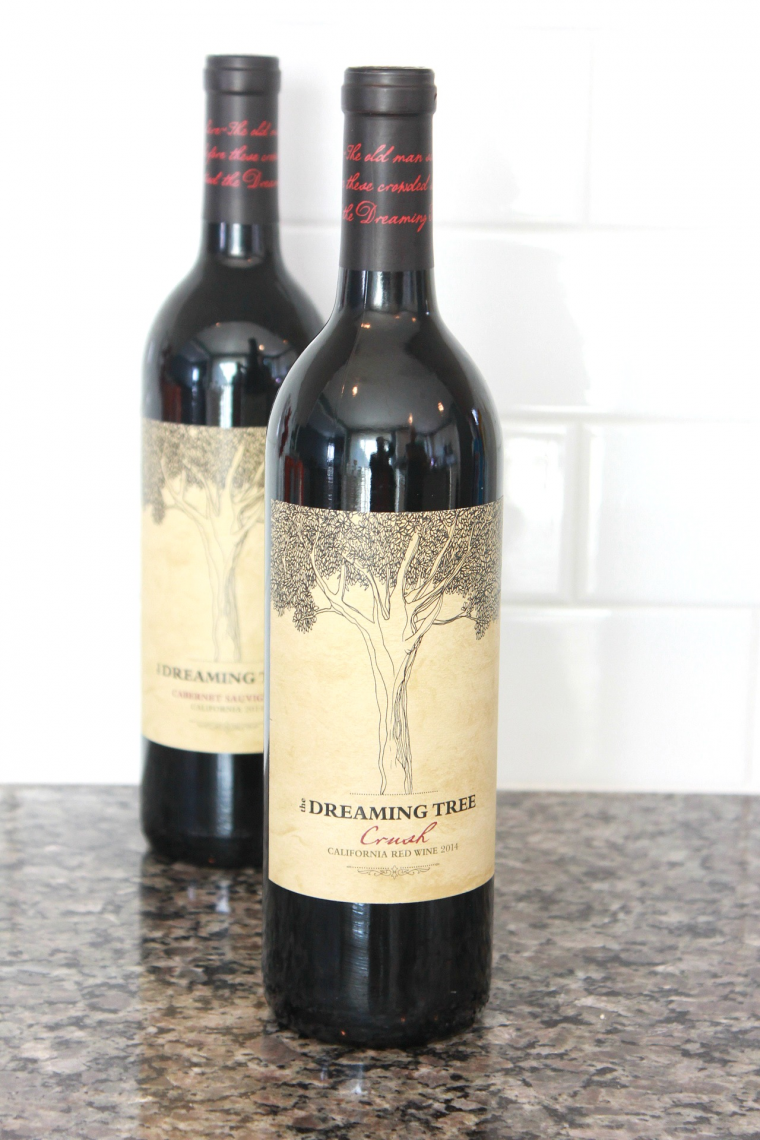 Dave Matthews is not new to crafting wine.  He's had a winery in Virginia for some time and recently partnered up with Sean McKenzie, a fantastic wine maker from New Zealand to start The Dreaming Tree in California.  You can get their story here.
The Dreaming Tree is all about environmental sustainability.  They focus their efforts on not just creating great wine that is made for community and shared connections over the food you love, but they also restore tree and forestry areas both domestic and abroad.  In fact, they've donated over $1 million to environmental programs like The Wilderness Society and Living Lands and Waters.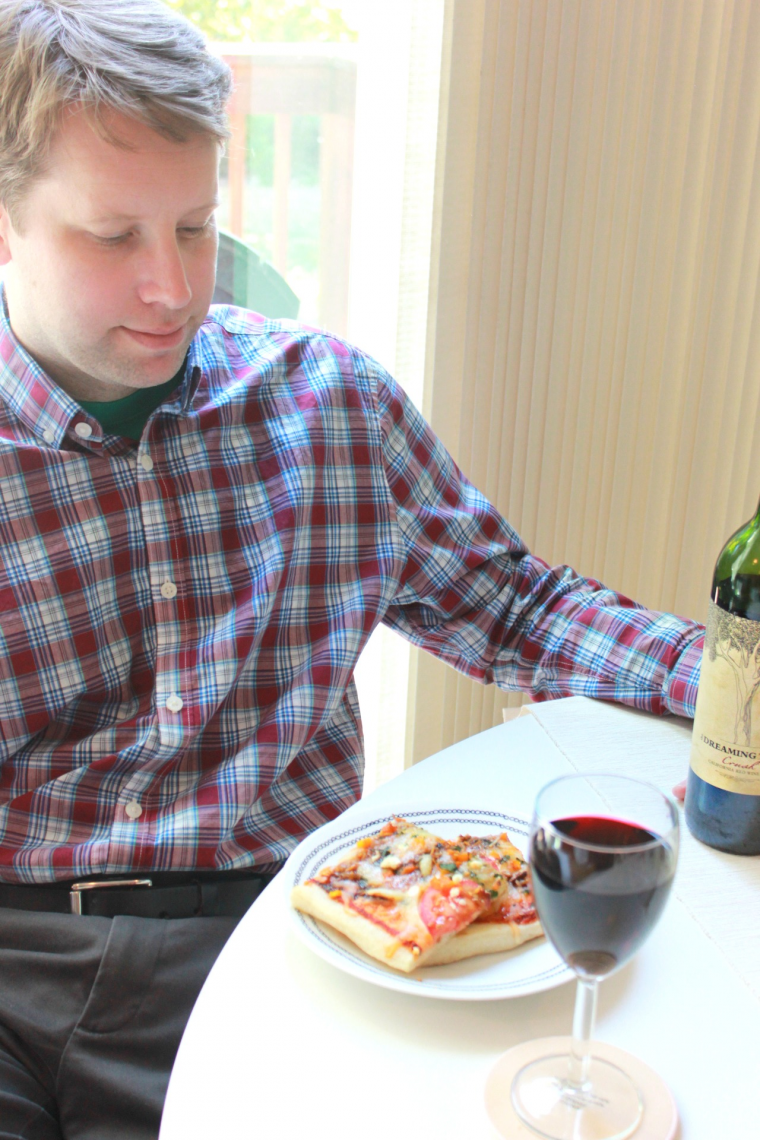 Now, the wine is really good.  It's what you would normally expect from California wine country.  I don't want to detract from the quality of the brand by emphasizing the brands commitment to environmental causes, but it means something to me that The Dreaming Tree stands for this and it weighs on my mind when I am choosing what bottle of wine to purchase at the store. I love shopping at my local drug store for my Dreaming Tree but I know you can also find it at your local grocery or mass stores. See where you can find their wine here.
They have even changed their manufacturing to be better for the environment with labels made of 100% craft brown paper and bottles that are a quarter pound lighter so transporting trucks use up less fuel.  The artistry born out of Dave and Sean's collaboration on The Dreaming Tree is nothing short of inspired.  High quality, accessible wine with a passion for environmental sustainability… and they are crushing it.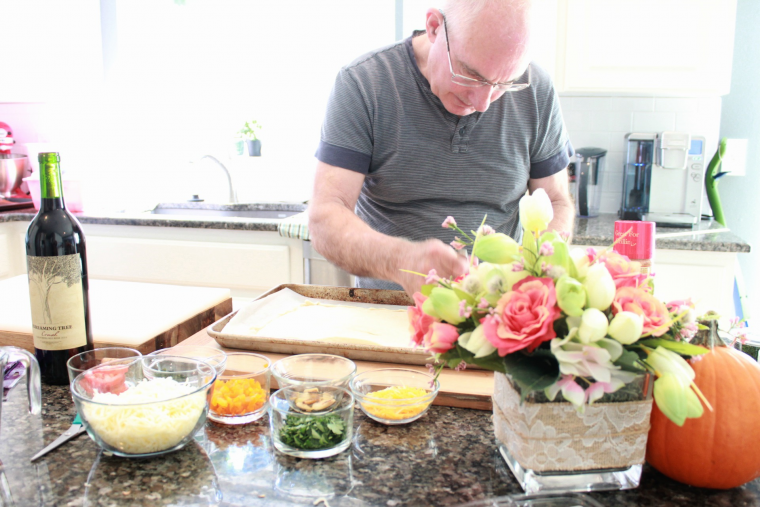 Perhaps that's why the delicious red wine blend I paired with my fresher and lighter California inspired homemade pizza is called Crush.  Find the recipe for the pizza below.  The Crush and the Pizza made a great down to earth pairing.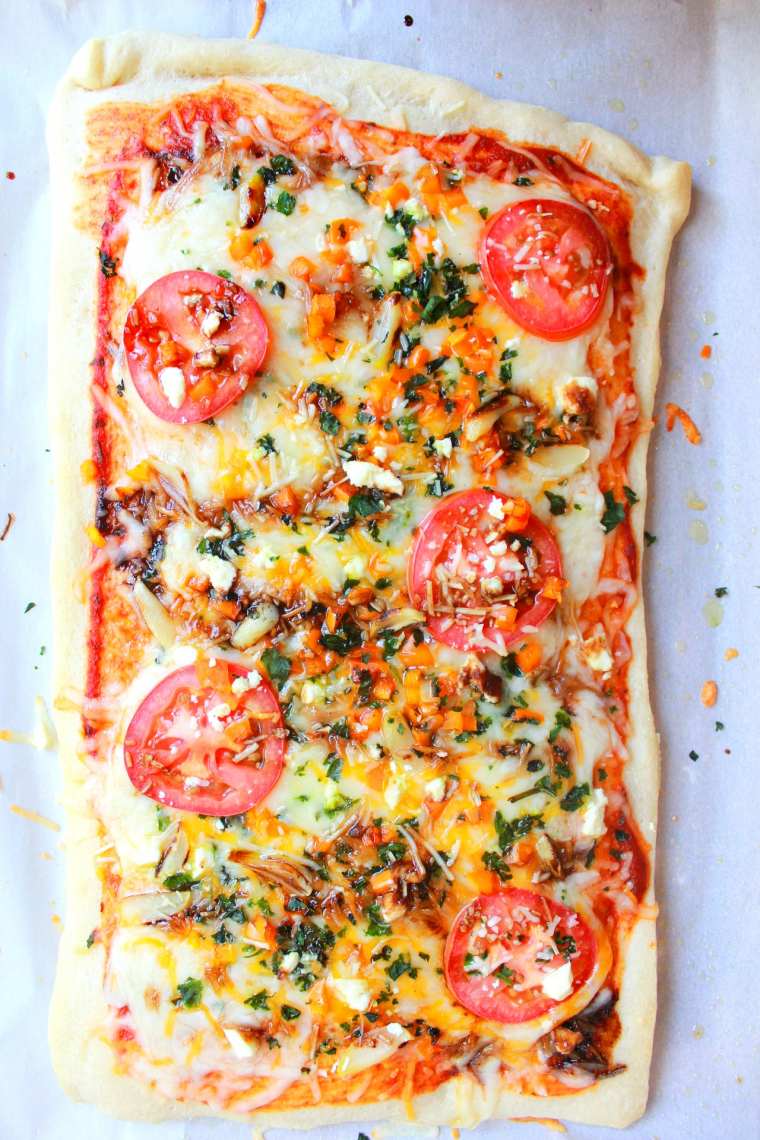 Californian Inspired Pizza
Ingredients
Refrigerated Pizza Dough
½ Cup of Pizza Sauce
1 Roma Tomato Sliced
2 Tablespoons of Fresh Basil, Chopped Finely
½ Cup of Orange Bell Pepper, Chopped
¼ Cup of Feta Cheese
¼ Cup of Parmesan Cheese
Garlic Cloves
Balsamic Reductions
½ Cup of Balsamic Vinegar
3 Tablespoons of Brown Sugar.
Instructions
Preheat Oven To 425 and cook pizza dough --- this will take 7 to 8 minutes. Make sure to follow the pizza dough packaging.
In a sauce pan over medium heat combine the vinegar and brown sugar. Once the mixture is bubbling reduce to low and keep stirring for 10 minutes. Take the mixture off the heat and let set.
Add the toppings to the cooked pizza crust - sauce, cheeses, tomatoes, garlic, basil, and bell pepper
Drizzle your balsamic reduction over the pizza
Bake pizza for 5 - 7 minutes until cheese is melted
Enjoy - suggested pairing is with The Dreaming Tree Crush Wine.
You can follow The Dreaming Tree and learn more through their social channels: