Shredded Beef Gourmet Nachos
This post is written by me on behalf of Ricos Products in exchange for sponsorship. All opinions are my own. #RicosCheesePlease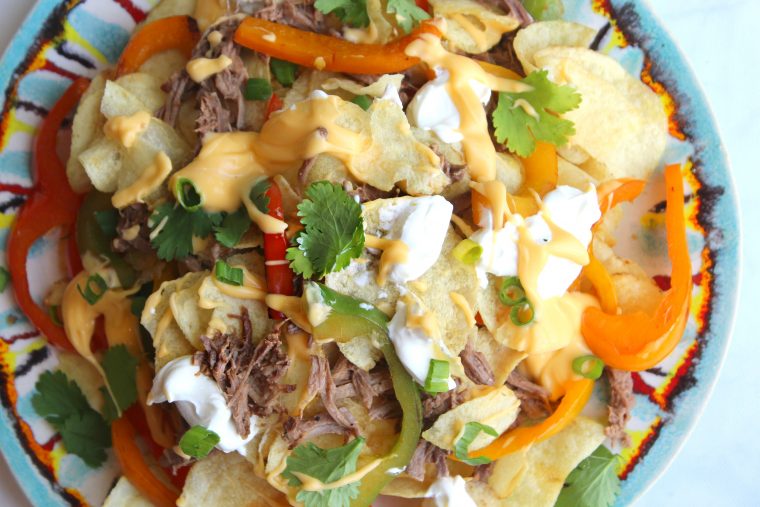 RICOS CHEESE, PLEASE!
If you have ever made nachos before I hope you are familiar with Ricos because it is really the quintessential nacho cheese sauce.  The brand also comes in other varieties of cheesy goodness such as Ricos Condensed Cheddar Cheese which has 50% more product when mixed correctly.  If you are at Walmart and looking for cheese sauce, head to the Mexican food isle and you'll find what you need.  It's the best way to achieve that genuine nacho taste, or cheese up a classic entree with that right level of creamy, melty, feel good sensation you want in any cheese sauce.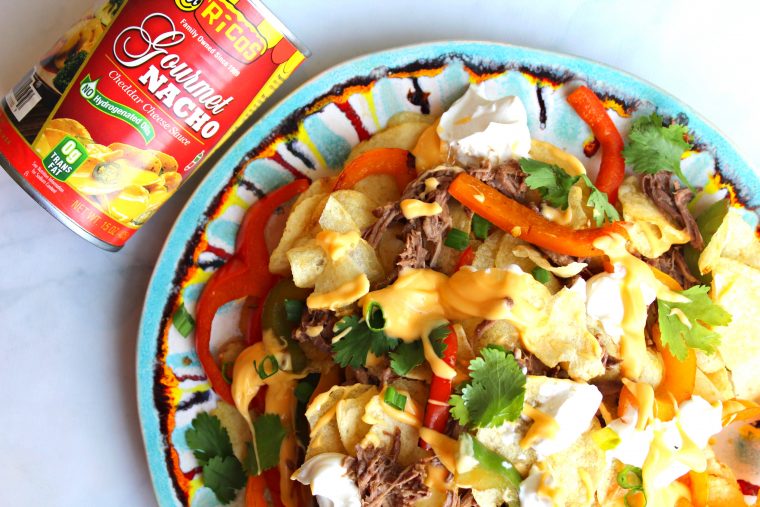 VARIETY OF FLAVORS
Besides Gourmet Nacho and the aforementioned Condensed Cheddar, Ricos comes in Queso Blanco, Premium CHeddar, and my husband's favorite– Hot & Spicy Cheddar.  You don't have to worry about blandness of flavor like you get with other cheese sauces.  Ricos is the go-to source for cheese sauce and they have the right flavor to please for any occasion.  I used Ricos in this recipe.  In this situation I chose the Gourmet Nacho.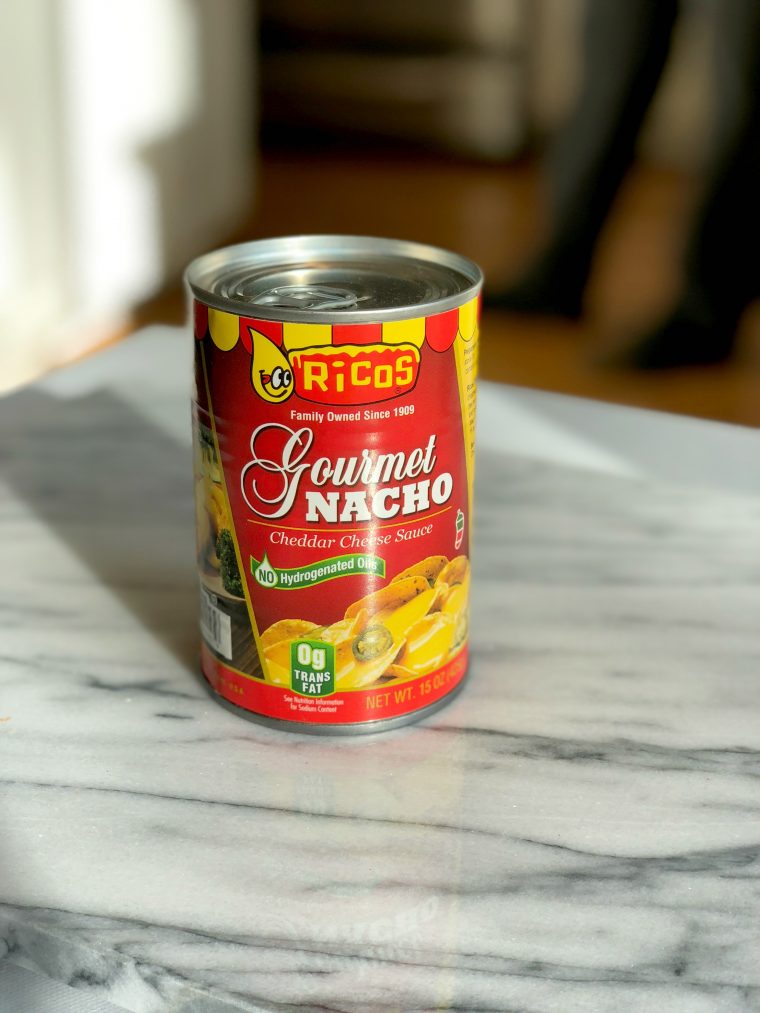 SAVE MONEY AND TIME
Getting a premade sauce like Ricos is a time saver.  You know it's got flavor you can count on.  I've made other kinds of homemade nachos and it's just not the same.  Plus, it takes more time to get the roux going.  You know I love a good roux, but I also love fixing a quick and satisfying meal, and honestly, sometimes I just get a craving.  Going to Walmart for Ricos is the quickest way to get the cheese sauce I want and save money, too.
SWEEPSTAKES
Right now, Ricos also has a sweepstakes to win a 2018 Ford F 150!  You just need your Ricos product receipt to enter.  Text a photo of the receipt to 811811 and get an entry form sent back in the response.  Visit HERE for details.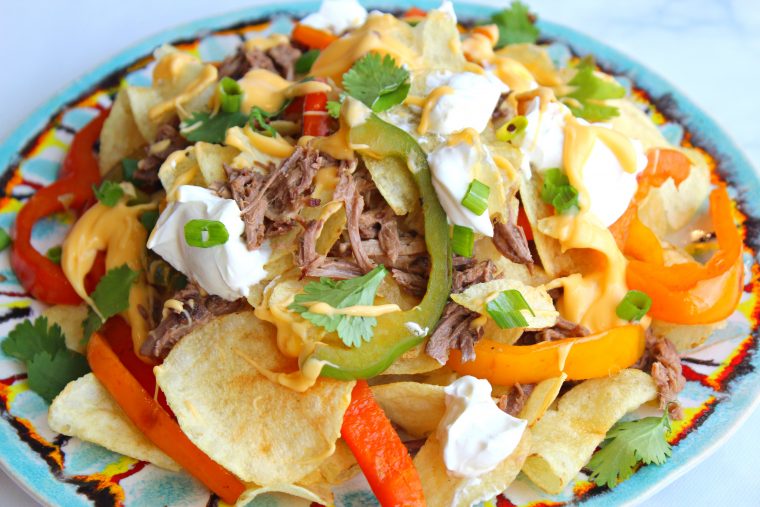 RECIPE
I used Ricos Premium nacho cheese to make the most amazing beef brisket and potato chip nachos.  I slow cooked the brisket so it was tender enough to pull with a fork.  I also included delicious bell peppers for additional flavor and goodness.  These nachos did not last long with my family.
Shredded Beef Gourmet Nachos
Ingredients
Potato Chips
Green, Yellow, Orange Peppers
1 Tablespoon of oil
Ricos Premium Nacho Cheese
Sour Cream
Cilantro
Green Onions, Chopped
Shredded Beef ( you can make your own or used prepackaged beef)
Instructions
Heat the peppers in the oil - for a few minutes until they are semi-soft
Assemble the nachos by combining all the ingredients - make sure to use lots of Ricos Premium Nacho Cheese
Enjoy