All Natural Avengers Boo Boo Cream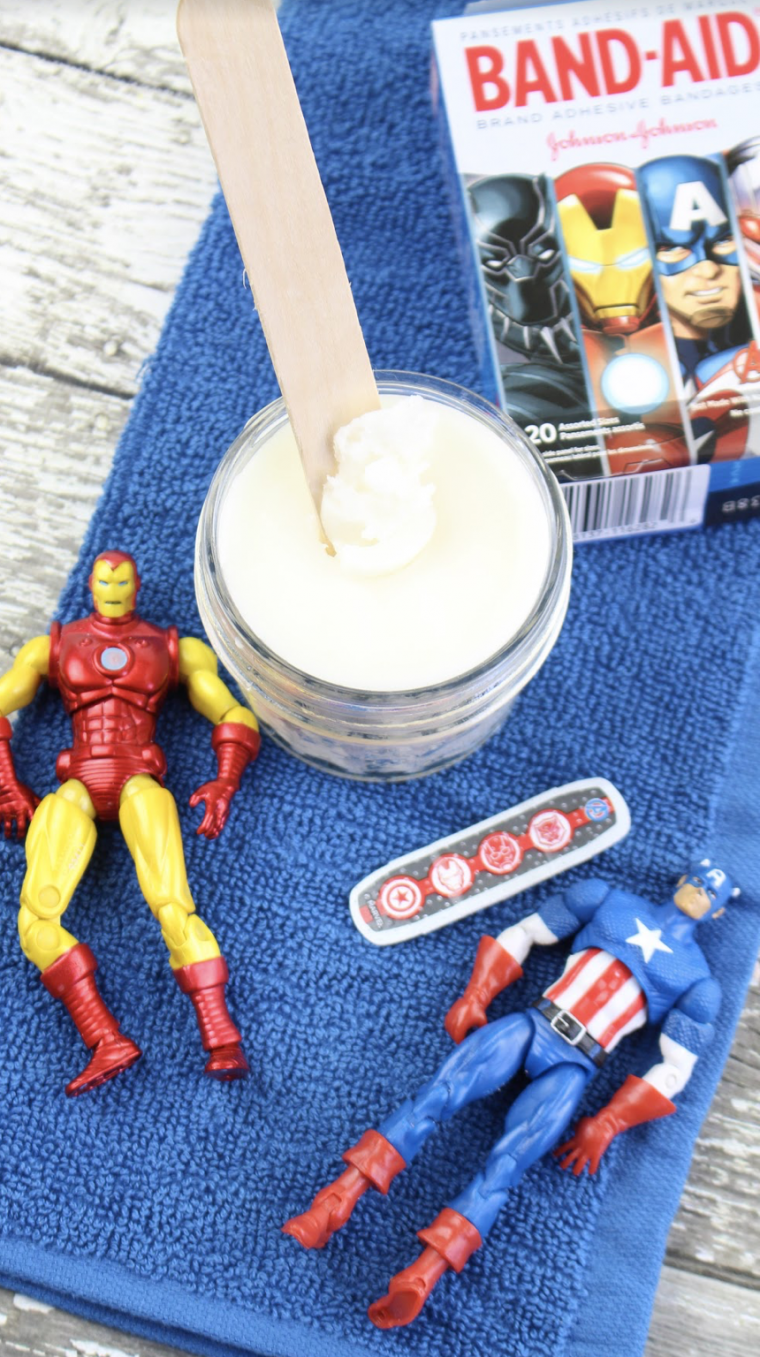 The twins are crawling and climbing on EVERYTHING! Well Boo Boos are happening ( mainly to Lawson) so I thought it would be fun to post a Boo Boo cream recipe — and of course Avengers themed for the new film coming out 🙂
​INGREDIENTS
1/2 cup coconut oil
1 1/2 Tablespoons almond oil
3 Tablespoons beeswax pellets (or chopped beeswax)
1 Tablespoon witch hazel
10 drops tea tree essential oil
8 drops lemon essential oil
8 drops lavender essential oil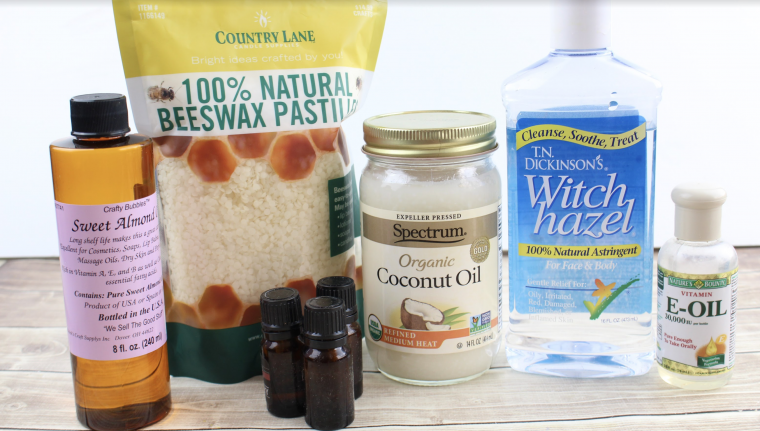 DIRECTIONS
1.   Add the coconut oil, almond oil and beeswax to a microwave safe bowl.  Microwave on HIGH for  45 seconds.  Stir and continue to microwave on HIGH in 20 second increments until the beeswax pellets are completely melted.
2.  Remove from microwave (the oil is very hot so be careful!).  Add the witch hazel and essential oils and stir to mix well.
3.  Pour the melted oils into an airtight glass or metal container and allow to cool/harden in the container for 10 minutes.
4.  Store for up to 9 months.
HOW TO USE
Place a small amount of Avengers Boo Boo Cream on scrapes and cover with a bandaid.