How To Make Mermaid Crayons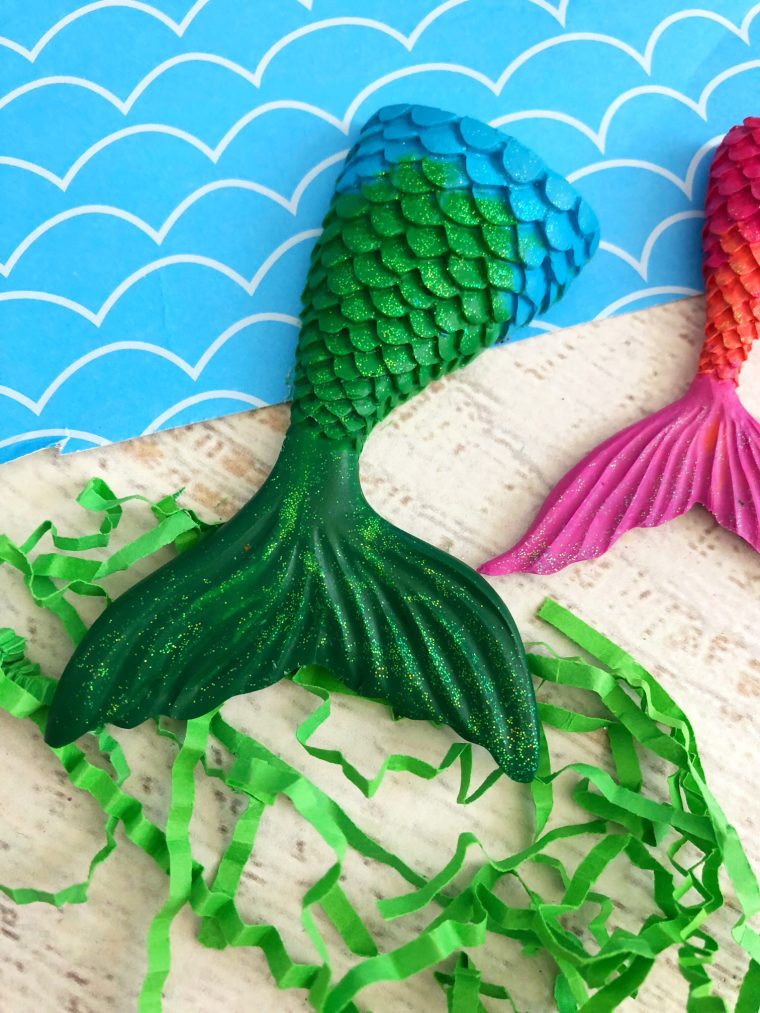 I love everything mermaids! I found this great DIY on how to make your own mermaid crayons. I cannot wait until the twins can use these awesome crayons – till then I will have fun with them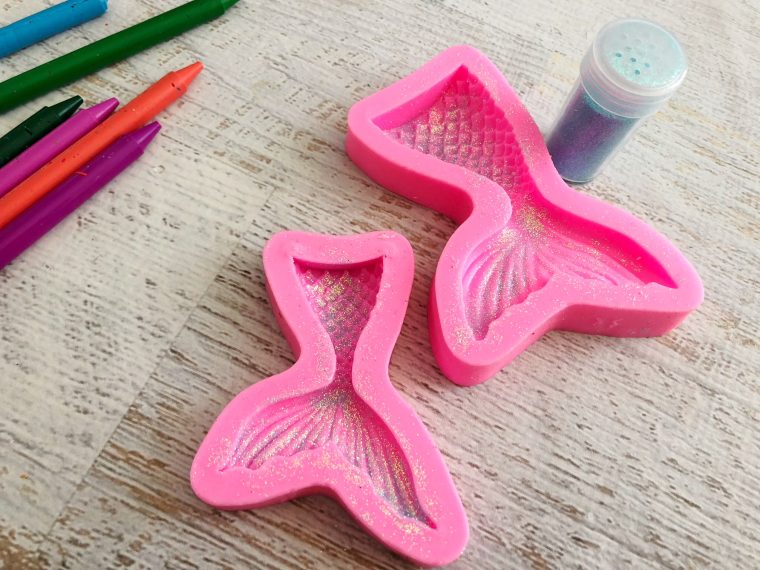 Materials–
Crayola crayons
Oven safe mermaid silicone mold
Extra fine glitter
Cookie sheet
Hot pad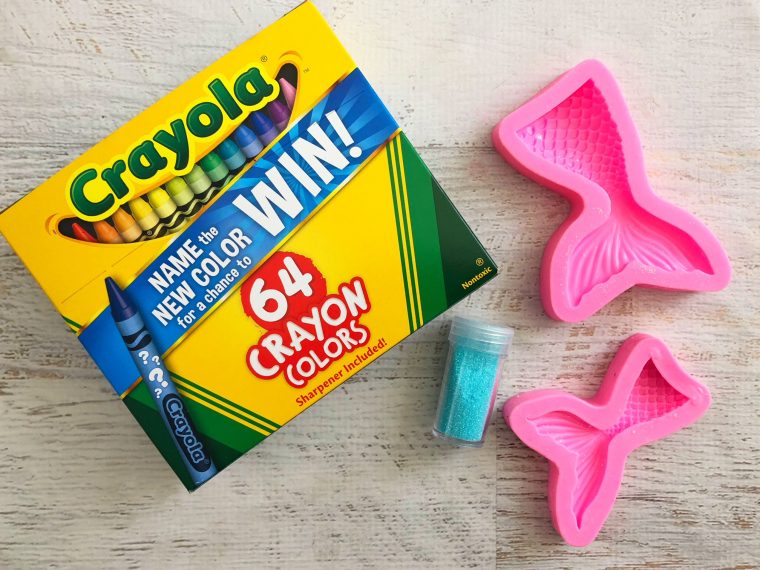 Directions-
1. Peel the crayon wrapper off and preheat your oven to 250 degrees.
2. Sprinkle a little glitter into your molds.
3. Break the crayons in several pieces and place into the mermaid tails a few of the same colored crayons at a time so it will have an ombré look.
4. Place your silicone molds onto a baking sheet and place in a preheated 250° oven for 8 to 10 minutes, checking halfway through to see if they've fully melted.
5. Carefully remove the pan with a heating pad, place on the stove until cool and then transfer to the freezer for about 15 minutes.
6. Carefully stretch out the sides of the mold and pop your crayons out.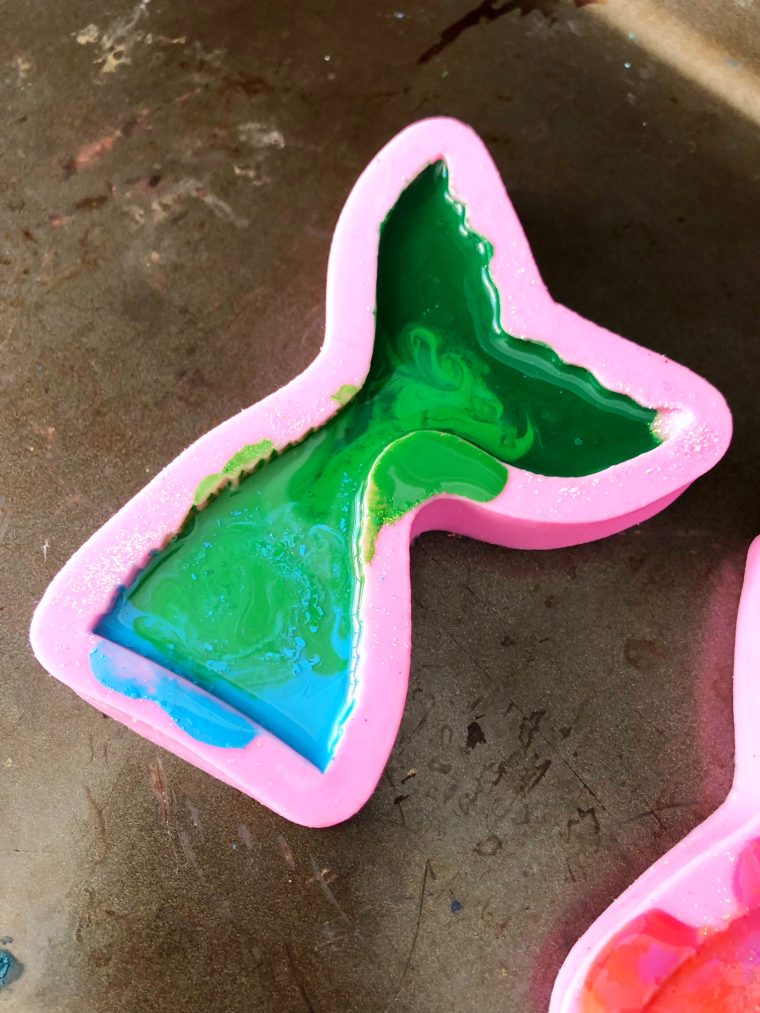 Here is the
link
to the mold used.