Saving Money with My Favorite Baby Care Brand at Target
This shop has been compensated by Collective Bias, Inc. and its advertiser. All opinions are mine alone. #GetJohnsonsBaby #ChooseGentle #CollectiveBias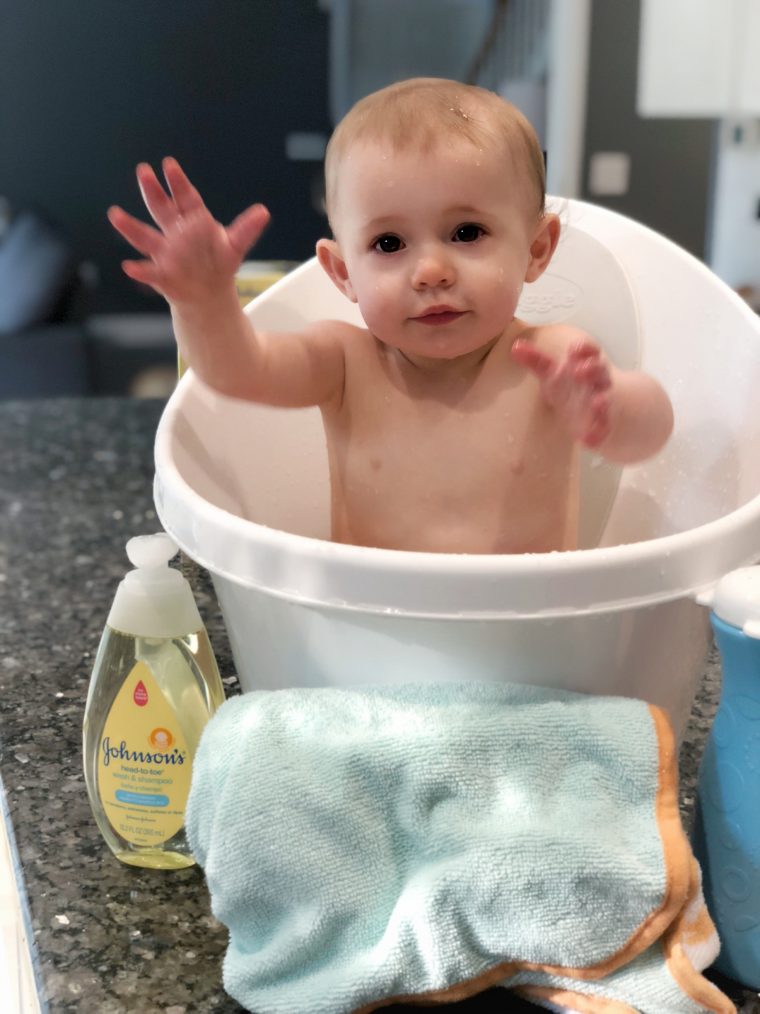 I have used JOHNSON'S® on my twins since they were preemies.  They are the one brand I trust with my babies skin when it comes to getting clean and lotion up before bed.  They are always raising the bar for baby care, which I appreciate as my concerns over what's best for my children also change.  That's why it's so great to have a reliable brand that takes their commitment to safety and innovation so seriously.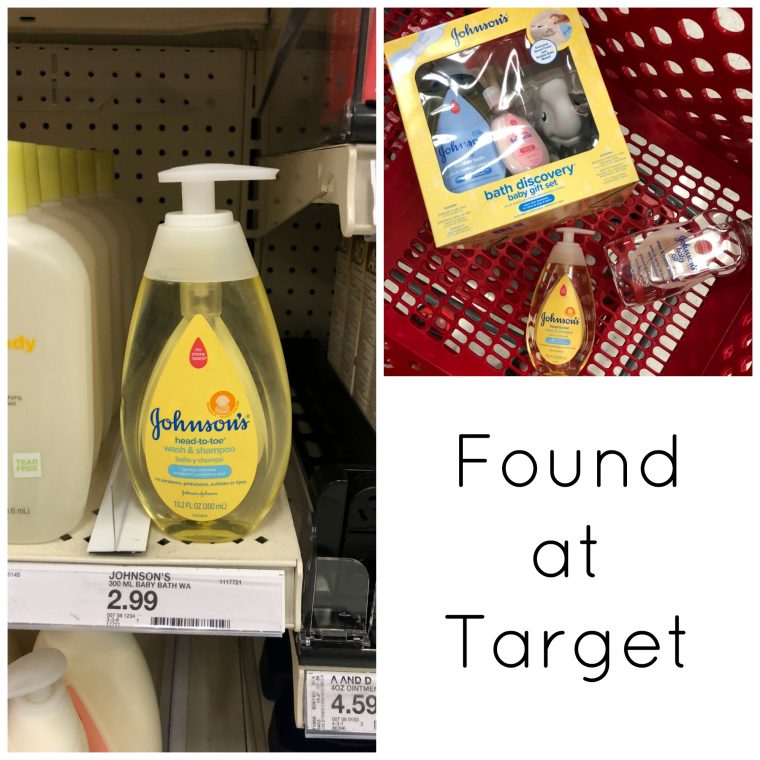 Our Bath Time Routine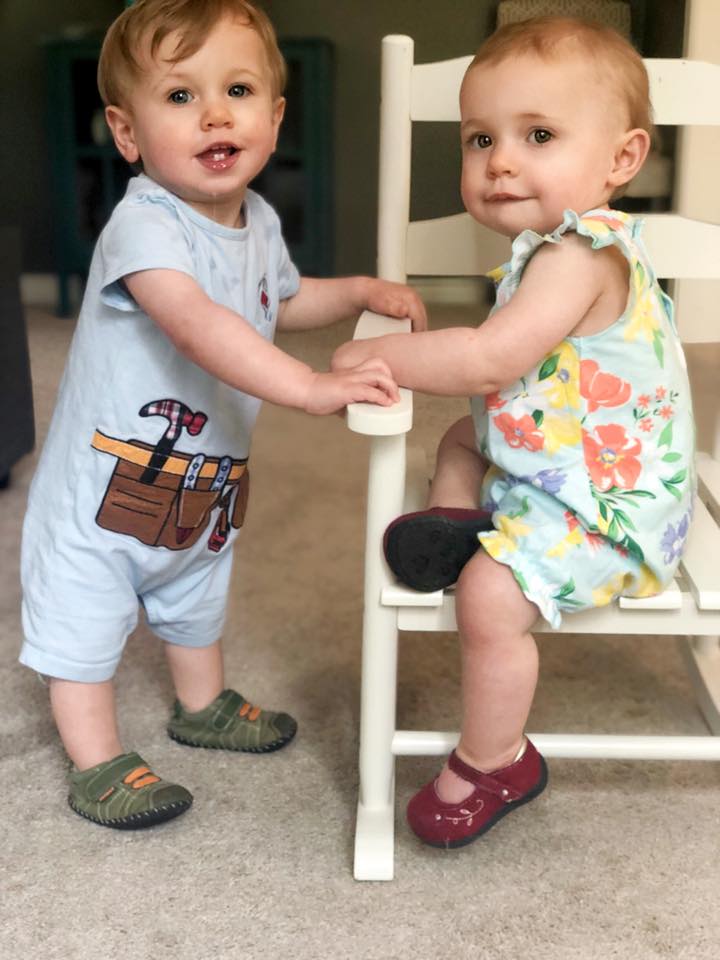 Every bath night we use JOHNSON'S® Head-to-toe® wash and shampoo to get these babies an all over gentle clean.  Gwendolyn's skin is especially sensitive, which is another good reason we rely on JOHNSON'S® for the best baby care.  
Baths are so messy now.  Lawson stands up all the time and won't sit back down, which makes scrubbing easy, but rinsing hard.  Gwendolyn is our little splasher. She loves to make a mess. Eric does the changing while I get the water to just the right temp.  After the first baby is clean, we apply JOHNSON'S® Baby Oil- shea and cocoa butter to lock in moisture while they are still wet. Then we pat dry and dress for bedtime while I prep the water for baby number two.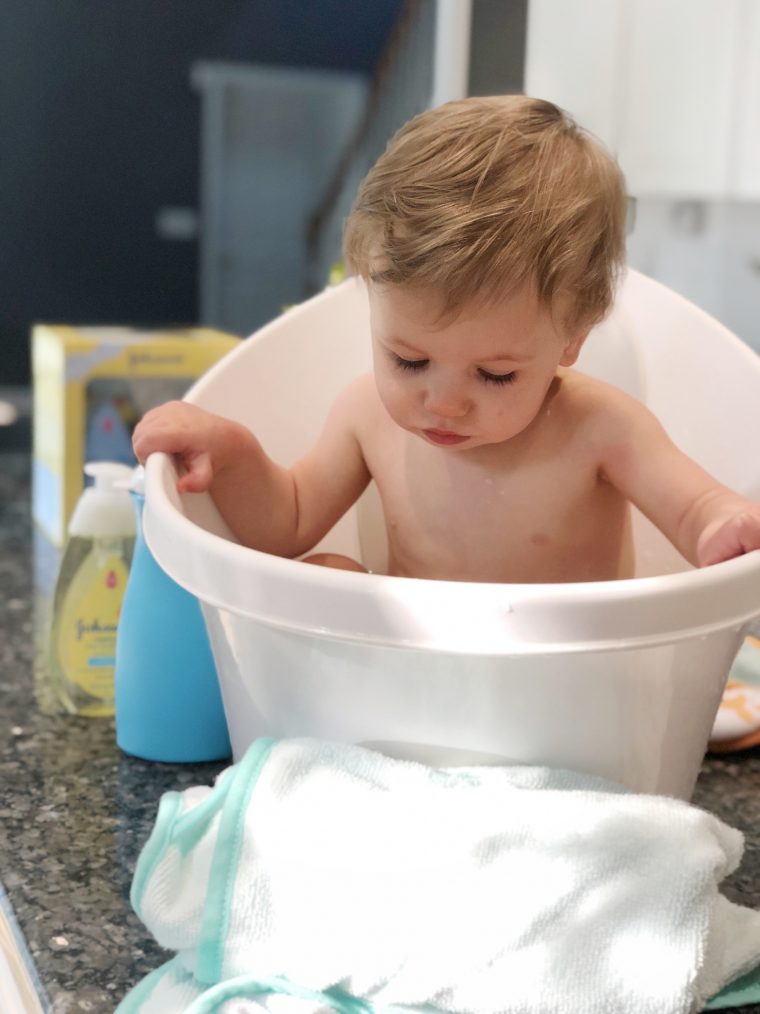 These two are on their feet a lot now and always have us on our toes, especially when we are trying to get housework done.  They are constantly getting into things, which is why our bath routine is so important (to keep them clean), and out system of dividing tasks helps to keep it simple. JOHNSON'S® Head-to-toe is especially helpful in. that regard.
Our Target Run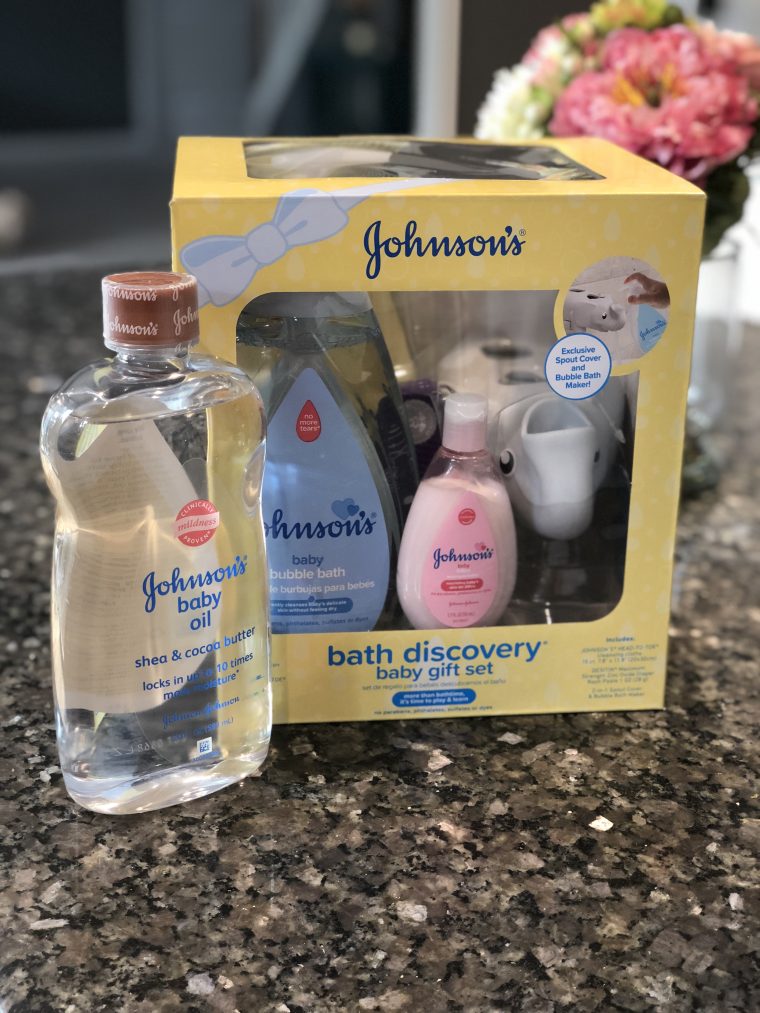 Gwendolyn and Lawson are always a big part of our regular Target runs.  I love to pick up cool seasonal items in the discount section, and no matter what we are at the store for, we always stop by the baby clothes and the toy aisles just to see what's new.  Target is our go-to place for the babies and I noticed JOHNSON'S® has a new look. That's because they have made some changes that make me even happier as a mom. I'm going to have to go back later this month on 8/26, because they will have in store sampling of Cotton Touch and Bedtime lotions, plus coupons.
Gentle JOHNSON'S®
The reason I trust JOHNSON'S® is because their baby products are made so responsibly and to such a high standard.  They don't include any parabens, which before I was a mom I didn't even know about, but I now know are bad. They also contain no phthalates, and they are hypoallergenic, which is something I've always valued.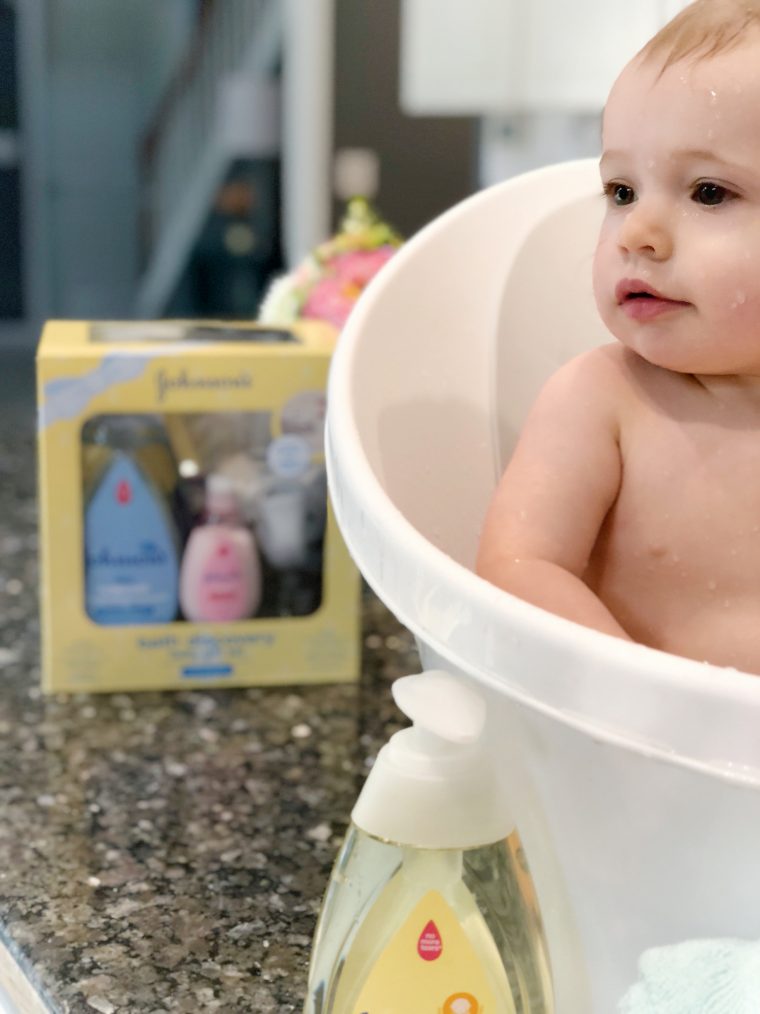 Continued Improvements to Baby Care
JOHNSON'S® hasn't rested on their same old formula.  They are on top of it and have been listening to what is important to parents like me.  So gentle means even more than it used to with JOHNSON'S®. Their products are made with half the ingredients and they are free of dyes and sulfates, which results in creamier washes for my smooth little babies.
Awesome Savings on JOHNSON'S®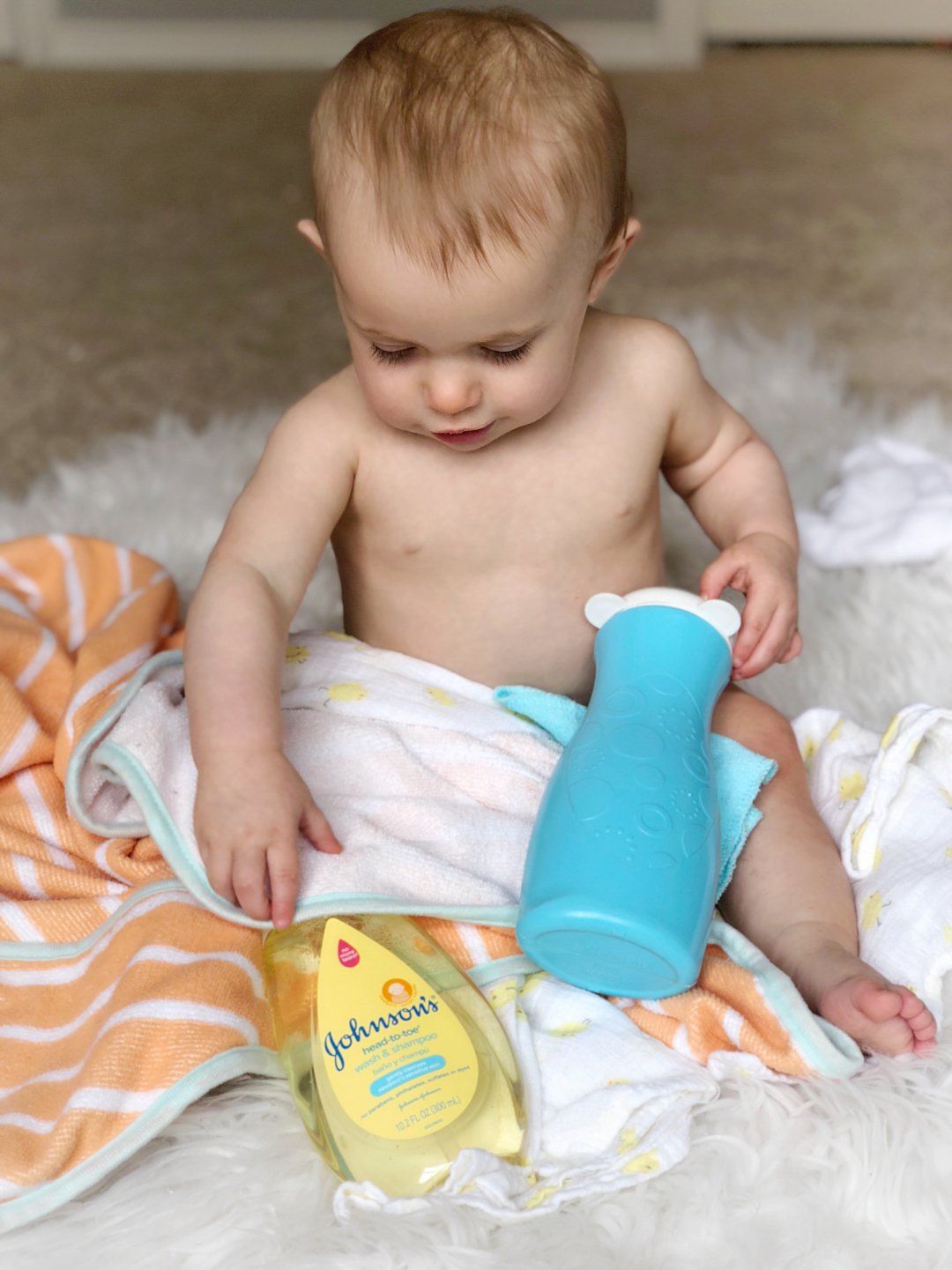 The results are the important thing and I am so happy with JOHNSON'S® that I couldn't resist picking up a Bath Discovery Baby Gift Set for a shower present (no pun intended) while I was at Target.   The JOHNSON'S® mission of creating a world where every baby can thrive is something I support and it's especially awesome that Target is offering more savings until 9/1. When you buy 3 JOHNSON'S® products, you get an instantly redeemable $5 gift card.  The offer is available in store and online.  So take advantage of the offer here.