Ways to Get a Free Breast Pump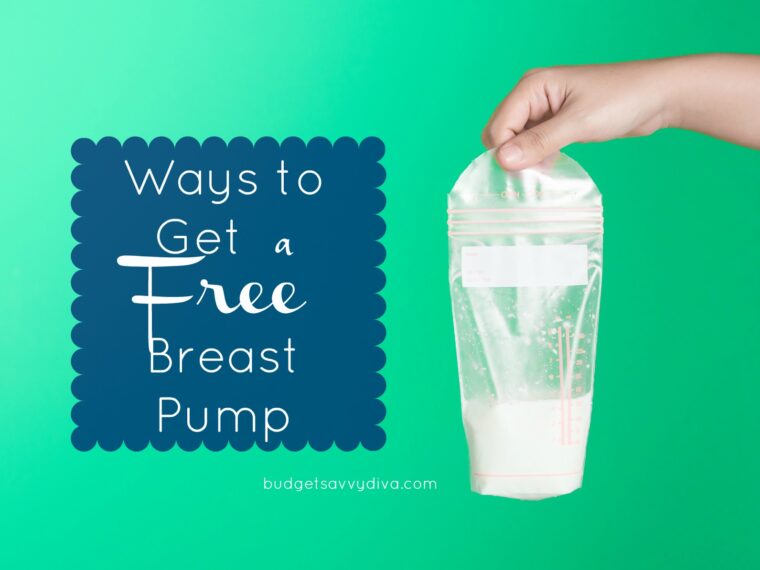 Many people are not aware that there are ways to get free breast pumps while breastfeeding with baby. In most cases you can get one by contacting either your insurance company or contacting breast pump companies directly.
Through Your Insurance Company
Before you start shopping for a breast pump, be sure to contact your insurance company to find out if they cover the cost of breast pumps. In some cases they will have you purchase one and will reimburse the cost to you once you file a claim. But they may require certain brands or suppliers. And some insurance companies may even require a "prescription" from your doctor or they may require your doctor order it for you directly from a medical supply company.
Your doctor may be able to look into your insurance options for you as well, so if you feel more comfortable doing that, be sure to ask.
Direct from Breastfeeding Supply Company
There are some companies who supply breastfeeding supplies who will take care of everything for you, including fronting the cost of the breast pump and submitting the claim to your insurance company.
Below are some of the breastfeeding supply companies that will take care of
Target Breast Pump Program – Target will verify your insurance, identify which pump you qualify for and then will bill your insurance company for you. You can pick up your free breast pump at your local Target store or have it shipped to you.
Pumping Essentials – Pumping Essentials offers an online way to order your breast pump and will provide a free or discounted hands-free bra.
Lucina Care – Lucina Care offers pumps from a large variety of brands and the pumps will be shipped one month before your due date.
Byram Healthcare – Byram offers online ordering of select brands of breast pumps. Pumps may be covered by your insurance.
Click on the links above to learn more about each program. This is the easier option for many as in some cases filing a claim yourself with your insurance company can be tiresome and it can take a long time to get your money back.
So before you head out to the store to purchase yourself a breast pump, look into how you can get one for free!