Descendents 3 New Disney Channel Original on DVD and Blu-ray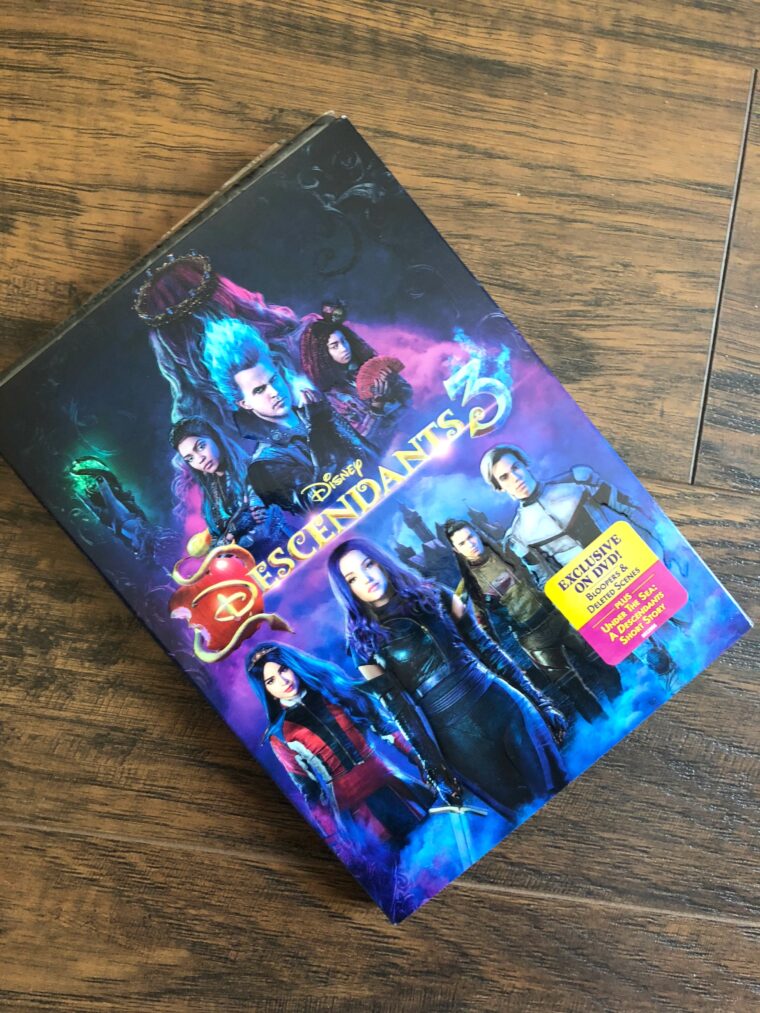 I received Descendents 3 for free to review. All opinions are my own.
Descendents 3 is all about breaking down Barriers, tearing down walls and coming together as one. We are so excited to see the third installment of the Descendants Disney Channel series. For the uninitiated, this is a teen movie based on the children and grandchildren of famous Disney villains. In this film, we see the kids of Maleficent, Jafar, Cruella, and Ursula as well as new VKs related to Drizzella and the Lady Tremaine, Mr. Smee, and Dr. Facilier. There are even a few surprises reveals that I won't spoil for you.
A New Twist on a Far Away Land
This exciting take on the Fairytale world's combined characters and their continued lineage is pure Disney Channel fun. When Ben, the Son of Belle and The Beast, asks Mal, the Daughter of Maleficent to Marry him, a jealous Audry, seeks revenge. Familiar spells abound in this film which links the Descendents to the source material that spawned them.
Disney's Villains Trilogy
This slightly anachronistic reimagining of characters and worlds from classic Disney tales is a unique take on the genre perfect for teen viewers. Kenny Ortega finishes off the Descendants Trilogy with the same mastery that brought High School Musical, Newsies and Hocus Pocus to life.
Just in Time for Halloween
With Mickey's Not So Scary Halloween Party just around the corner at the Magic Kingdom, we have the Sanderson Sisters annual stage show to look forward too as well as the many featured villains, which makes now the perfect time to catch up on the Descendents trilogy as Halloween draws nearer.
Buy Descendents 3, Now
If you like TV fantasy and Adventure and you are a fan of classic Disney characters and their expanded universe, pick up the Descendents 3 on DVD and Blu-ray. It's available now at your favorite stores. The final installment of the series has a runtime of 1 hour and 46 minutes and is rated TV-G.
Who is your favorite Descendants character? Would you like to see more from this world or potentially something in the Disney parks connected to these movies? Leave your thoughts in the comments.