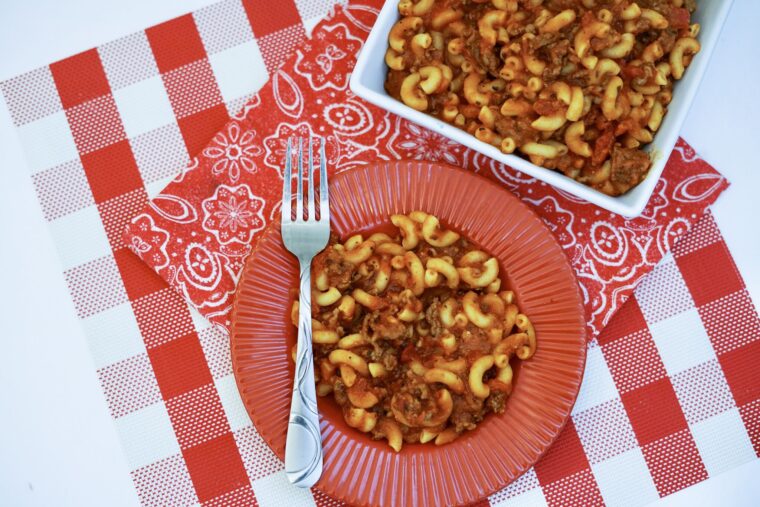 YUMMY recipe to get you ready for fall 🙂 Simple to make and very toddler friendly.
Homemade Goulash
Ingredients
1 lb ground beef
1 TB garlic
1 c water
1 29oz can tomato sauce
1 15oz can diced tomatoes
1 tsp Basil
1 TB seasoned salt
1 TB Italian seasoning
2 c elbow macaroni uncooked
1 c shredded cheddar cheese
Instructions
Saute ground beef in large skillet. Drain grease. Add garlic and saute for about one more minute. Add water, tomato sauce, diced tomatoes, Italian seasoning, basil, and seasoned salt.
Stir well.
Add the uncooked elbow macaroni to skillet, stir well, return the lid and simmer for about 30 minutes.
Turn off heat, and add 1 cup of cheddar cheese right before serving.