Paw Patrol: Mighty Pups Super Paws DVD Review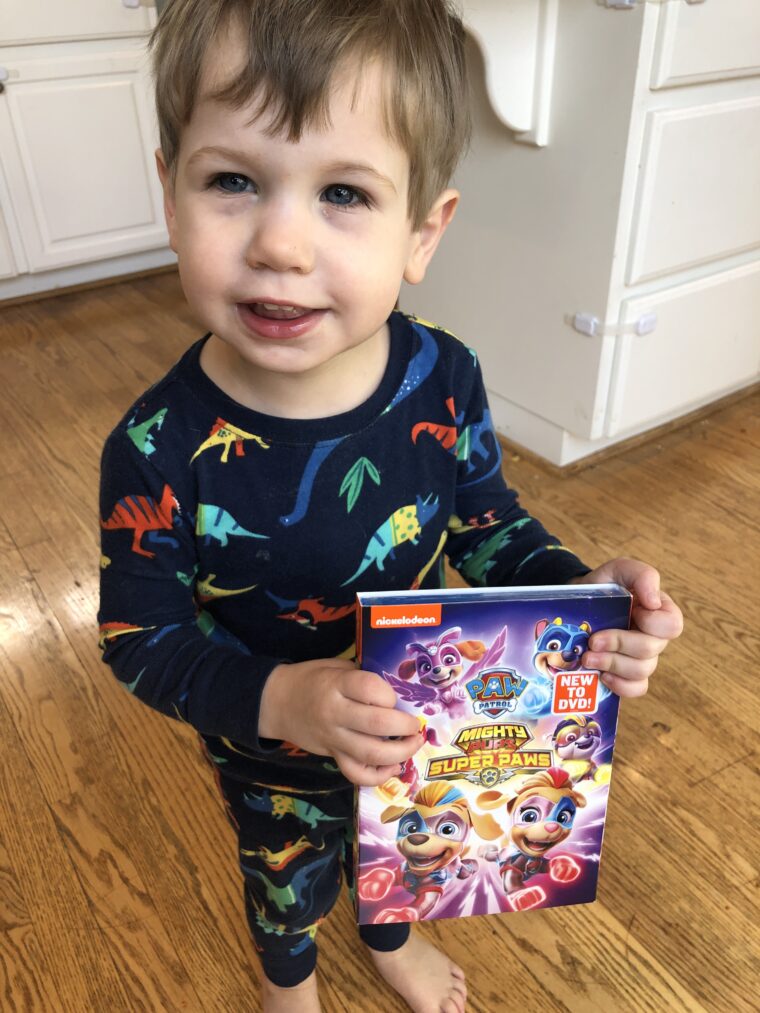 We have been having a blast with the twins lately, even though we feel bad about not being able to take them out of the house. Well, technically they get outdoor time. We've made every effort to let them take advantage of sunny days in the back yard. Most of the time, we spend snuggling on the couch which is just so awesome. We watch a lot of kids shows and family entertainment, so it was a very welcome treat when we received a DVD copy of Paw Patrol: Mighty Pups Super Paws for review.
The Twins Love Paw Patrol
Their first introduction to Paw Patrol was actually their training toothpaste. Of course, they instantly loved the dogs and really enjoy the show. The DVD contains six Super Paws episodes. Two of which are double missions which are great when Eric and I need a little extra time to clean and prep meals. The twins love to cuddle with us on the couch while we watch the shows and they are so cute together when we leave them on their own.
Mighty Pups Super Paws is part of Nickelodeon Animation's Paw Patrol. In these adventures, the Chase and his Paw Patrol friends are given superpowers by a crashing meteor. The new Super Pups have to stop a nefarious plan by the mayor and his nephew to take control of the city.
Mighty Twins
Of course, they loved the Mighty Twins, too. Tuck and Ella are golden retrievers and they are boy-girl twins just like Gwendolyn and Lawson. They were glued to the screen whenever the Mighty Twins were on.
If you have little ones who love Paw Patrol or similar Nickelodeon Animation tv shows, This new DVD is a good one to add to your collection. There's plenty of good content to keep them regularly entertained.