Paw Patrol: Moto Pups DVD From Nickelodeon Available Now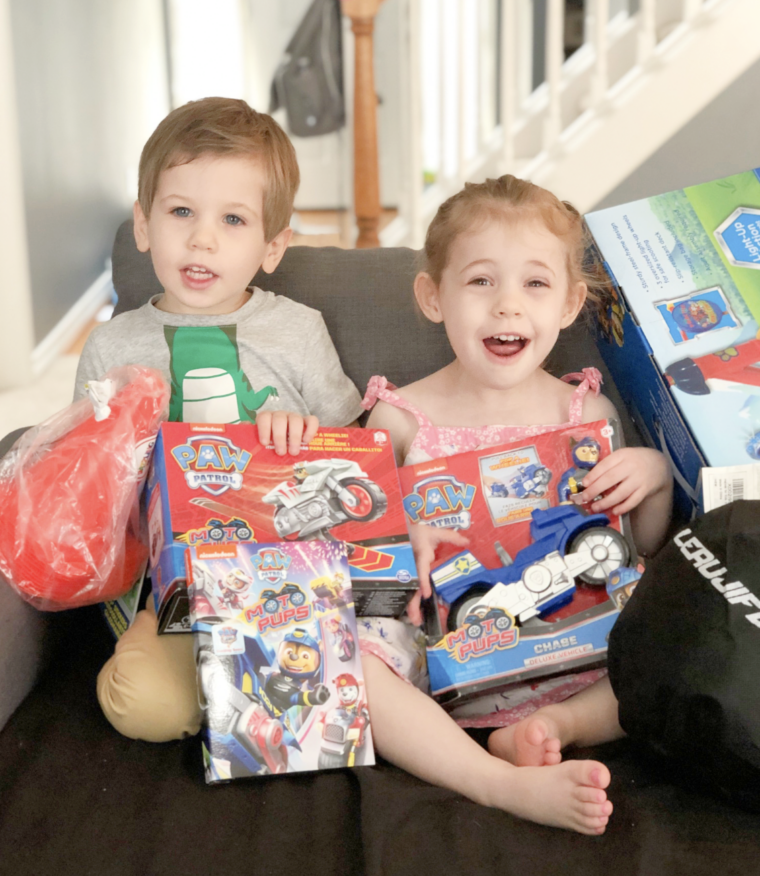 A typical day in our house does not involve a lot of tv. We play and read and stack states. Let me explain. The twins have their own tablet. Don't worry, there's not enough battery life on it for them to spend too much time. But we have it as a learning tool and one of Lawson's favorite games is one that lets him stack states on top of each other by answering questions about capitals and geolocation. A lot of times he and Gwendolyn share the tablet but sometimes we have to divide the time up. Usually to keep everyone happy we just do something else like a Paw Patrol activity book or something. But Paw Patrol: Moto Pups seems to scratch an itch.
Watching TV While Dad's Away
When it comes to TV if the kids watch too long, you can see them melting into the couch. Lawson is really quick to realize when he's getting too much screen time and he'll actually let us know about it. Which is why it doesn't bother me that he's the first one to try and convince me to let him watch TV the second Dada leaves the house to go do errands.
Sometimes Lawson will try and convince Eric he needs to leave so he can work on me to put the TV on. This happens less often now since Eric lets the kids take rides with him, but I think it's also cute and funny. When you have four little ones all to yourself and it's very difficult to move on account of baby # 5, TV can be a lifesaver. One of the things The kids really enjoy is Paw Patrol. Lawson loves Rubble. The new DVD Paw Patrol: Moto Pups puts a new spin on the canine heroes' adventures with motorcycles! I get a kick out of all the different ways this show gets reinvented. Moto Pups includes 6 episodes plus a bonus episode of Nickelodeon's new series for preschoolers, Baby Shark's Big Show.
The kids love incorporating Paw Patrol into their imaginative play and coloring in Paw Patrol books, but the only way to see the pups in action (and on motorcycles) is to watch the show on Nickelodeon or get the Paw Patrol: Moto Pups DVD which is available now for $10.99.