Paw Patrol Dino Rescue DVD Review
I recently received a free copy of Paw Patrol Dino Rescue for review from Nickelodeon. All opinions are my own.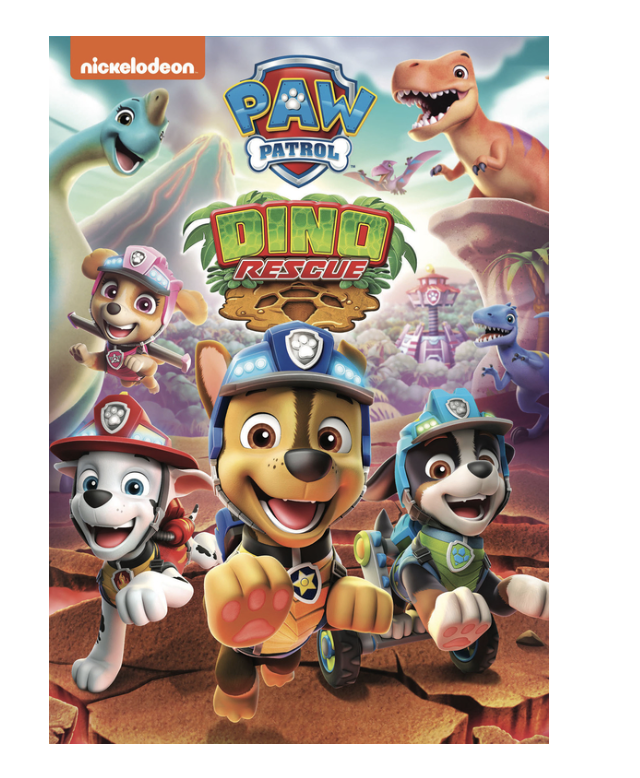 I have to admit, as much as my kids enjoy Paw Patrol, I get a kick out of all the new and different ways Nickelodeon finds to push the franchise into new directions. It reminds me of similar toy based hero team-up series I grew up with. If you haven't figured it out, the new iteration of the hero pups includes dinosaurs. Lawson is especially into dinosaurs right now, so this DVD is a great fit for him. Paw Patrol Dino Rescue includes 6 episodes including 2 that are double length. The recommended retail price for Paw Patrol Dino Rescue is $10.99, but you can buy it now for $9.99.
PAW PATROL TOYS and TV
The season sends Chase, Marshall, Skye and the rest to a lost world of real (and mechanical) dinosaurs! It's 95 minutes of action-packed fun for the whole family to enjoy. Paw Patrol is a global sensation and a big hit in the toy industry. Whether kids love watching these canine adventurers take on real-world heroic jobs or fantastic stories like the dino-mite tales in this DVD they love to take their favorite Paw Patrol characters home for playtime, too. It's no wonder that Spin Master is the creative force behind this Nickelodeon series.
Creativity Behind the Paw Patrol Franchise
In 20 years, Spin Master has won Toy of the Year awards 30 times out of 110 nominations overall, including 13 nominations for "Most Innovative Toy." Spin Master is the creative force that keeps reinventing Paw Patrol and propelling the franchise to new levels of enjoyment for kids and parents alike. Of course, Nickelodeon is the number 1 entertainment brand for kids. That's because they always put kids first and it shows. I loved Nickelodeon when I was growing up and I'm so glad the 41-year-old company is still providing quality entertainment to share with my little ones.