Paw Patrol: PUP-tastic 8-DVD Collection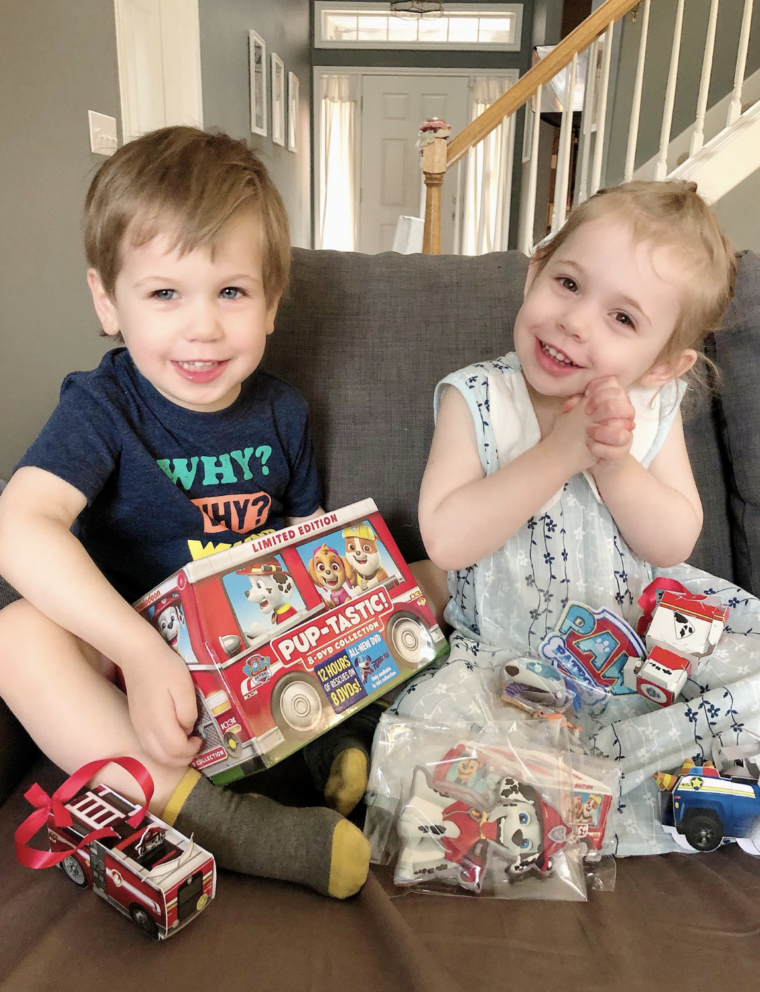 Recently Nickelodeon sent me another fun bundle for the Budget Savvy Twins. This one was HUGE! They sent some more fun crafts like materials for our own DIY PAW Patrol vests (plus a badge, of course)! The box also came with sugar cookies and cute little Christmas tree ornaments which is such fun. I can't wait to get into the holiday spirit this season. The biggest Wow of all was the PAW Patrol DVD gift set, an 8-DVD limited edition collection that came in the box. I couldn't believe it when I saw Marshall's Fire Truck with 8-DVDs inside.
The Ultimate PAW Patrol DVD Gift Set
The PAW Patrol: Pup-tastic! 8-DVD collection gift set includes over 12 hours of rescues. The all-new DVD PAW Patrol: Robo Dog Rescues is included. It's a limited edition set so hurry out and get yours today. It's already available, just in time for the gift-giving season!
Watching TV with the Twins
From pajamas to toys the kids love PAW Patrol. I have enjoyed introducing them to Nickelodeon shows old and new. It makes me nostalgic for my childhood. I used to watch a lot of the shows that are still popular today through the magic of internet streaming. It makes me so happy to know that Nickelodeon is still as imaginative and kid-focused as ever, producing content kids love. When we aren't baking real food in the kitchen or letting the kids serve us coffee and tea from their play kitchen it's always nice to settle down together on the couch and just watch them watching their shows. We can't do it for long though because Gwendolyn doesn't blink and Lawson's eyes totally glaze over, so I have to intervene and restimulate his mind. With that in mind, 12 hours of PAW Patrol is going to sustain us for a very long time and I'm so excited for the cuddles!