PAW Patrol: Rubble on the Double
Nickelodeon sent the twins some really cool stuff to celebrate the DVD release of Rubble on the Double, including a copy to watch!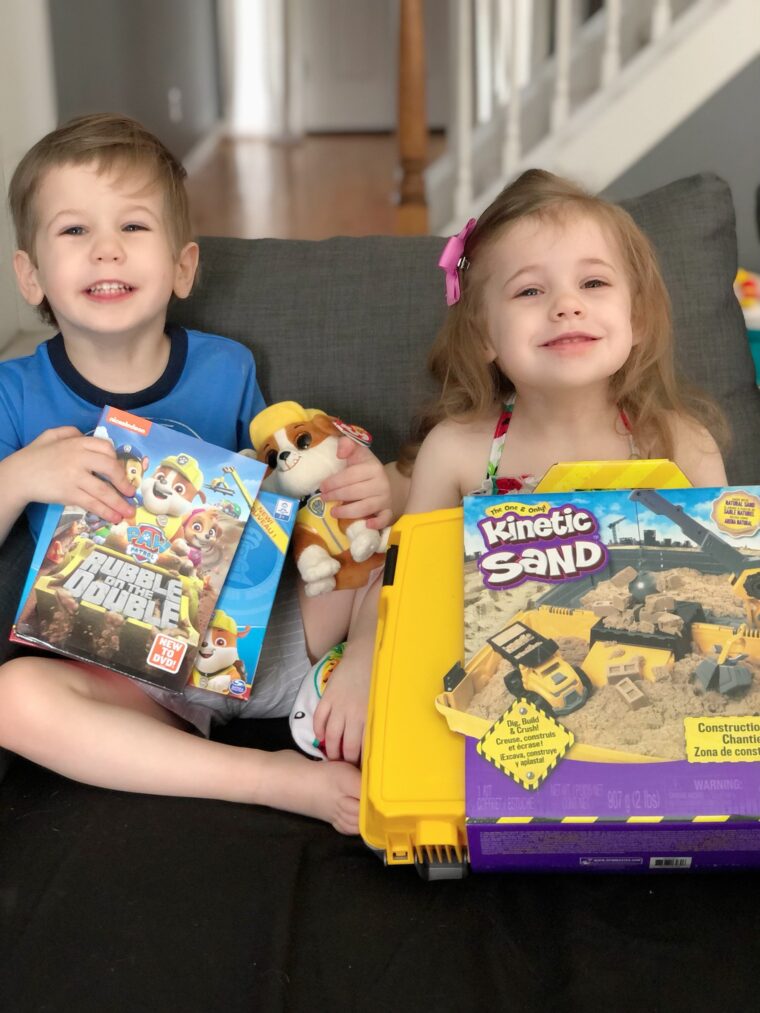 Rubble on the Double
PAW Patrol: Rubble on the Double is a special 9 episode collection full of construction based missions. That means every episode features digging, building, or fixing, leads by fan-favorite pup Rubble. There is even a flashback episode revealing how Rubble joins PAW Patrol.
Rubble on the Double hits shelves on Tuesday, January 19. Get it for only $10.99. The total running time for the DVD is 1 hour and 49 minutes. That's perfect for about 2-3 TV sessions with the twins and for us that's about a week's worth of cartoon time. If we let them sit and watch tv any longer than that their bodies go limp and you can see their minds going blank. It's a good thing they can have plenty more creative paw patrol action with Rubble inspired toys from Spin Master.
Imaginative Paw Patrol Play
Lawson quickly snatched up Rubble to be his new naptime buddy, it's a cute little licensed TY plush. Watching him hug it was so adorable as he marched upstairs to bed. Nickelodeon also sent us a spin master construction kit with kinetic sand. It's meant for kids that are our twins' age, so I can't wait to help them have some fun with it. It's definitely a mama supervision toy as I do not want to be cleaning sand out of… EVERYTHING!

The twins had a blast unboxing everything. Rubble's construction adventures are inspiring. It will be fun dividing the playtime and the watch time to stimulate the twins' imaginations. That's what Spin Master does best, which is why they have had such a successful and long-running franchise in a partnership with Nickelodeon that has helped keep the Viacom company the #1 kids entertainment brand for years.