Why We Have Not Revealed The Gender of Baby 4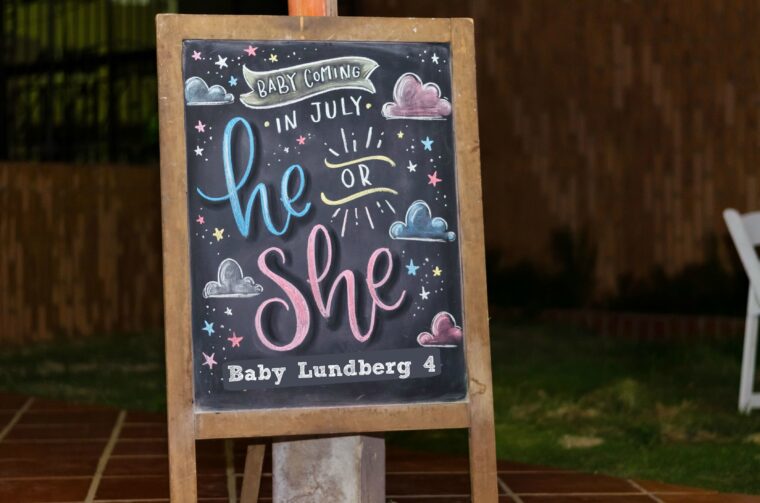 The gender of baby 4 has been a question I have been asked a lot the last couple of months and I thought I would write a post about it.
We do know the gender – but sadly I do not want to say anything just yet.
SOOO this is what happened. We had this fun party for Lachlan where we cut a cake and revealed Lachlan's gender – it was TONS of fun. This time around I was super stuck on how to reveal the gender – but then had the idea of having the twins bite into cupcakes with the colored icing on the inside ( I was planning for it to be a fun party with family and friends). I have found out over the last couple of years that I tend not to see friends unless there is a party involved. BUT then Covid-19 happened and I decided to ride the pandemic out before revealing anything.
We have really taken the whole staying at home super seriously ( basically I have only left the house once ( for an OB appointment ) since last February and Eric has only gone to the store about 4 times and the kids have been at home.
So what I am trying to say in a roundabout way is that I want to try and wait for the gender party to reveal the gender – and we are still hoping a baby shower is possible before the baby is here in July. We do not need a ton of supplies but we are completely in need for diapers, diapers, and more diapers. Some have asked if we have a registry and we do! ZERO pressure – here is the link . I personally like to look at other people's registries because I am nosy
Hopefully I have not made anyone upset. None of my friends know the gender – only my parents and Eric's mom ( I do not have that much self control not to spill the beans a little bit).