Watermelon Moscato Slushie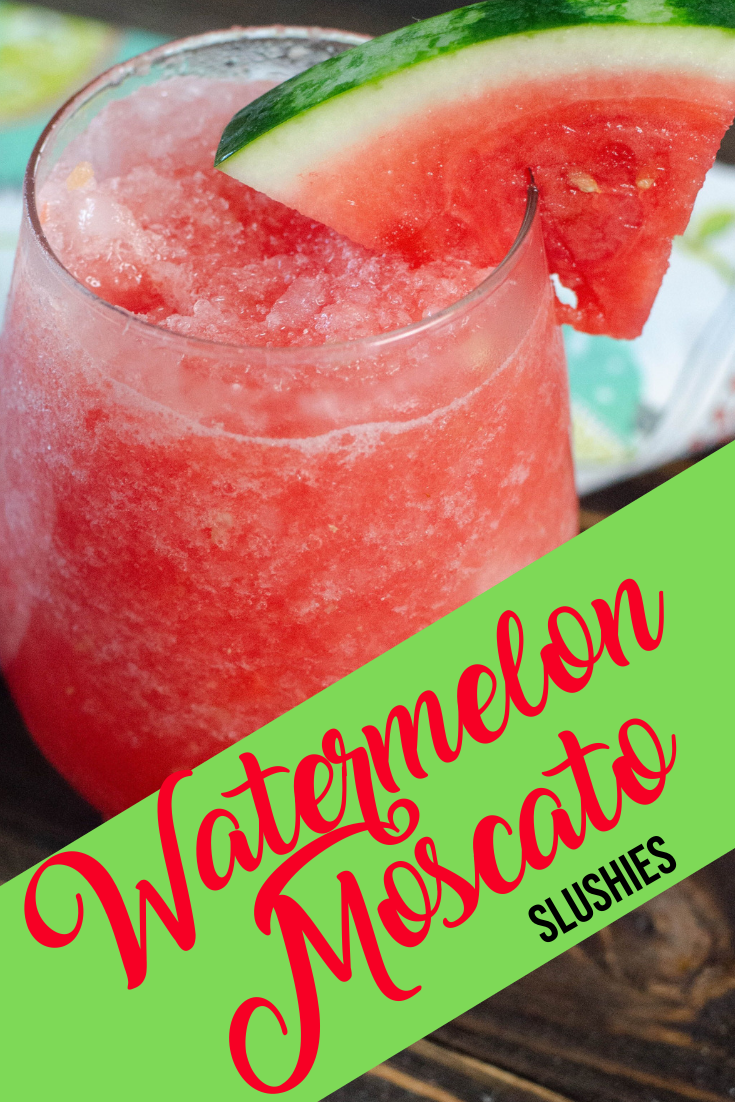 The month of July is all about getting outdoors for some fresh air in the warm summer sun. I love watching the kids play in the grass from our bench swing in the backyard or enjoying an evening on the deck as the sun slowly sets over the trees. Summer is my favorite season and it's only made better with summer cocktails. My newest favorite indulgence is a watermelon slushie that's made with Moscato and perfect for the month of July.
A Sweet Summer (Grown-Up) Treat
I never knew I could like wine until I found out about Moscato. I never knew I could like wine until I found out about Moscato, which is much lighter and fruitier when compared to Prosecco, for example. I love how sweet and rich it is. It's too saccharine for Eric, but this slushie incorporates a true summer icon, watermelon, to make a sweet yet refreshing drink that you are going to absolutely love.
It's such fun to get out in the yard and play with the kids. We all enjoy sweet and cold summer treats. But sometimes grown-up treats are best. That's when I love a refreshing icy beverage that's sweet and perfect for sipping. Eric even likes them while he's grilling even though he isn't usually a fan of Moscato.
Easy to Make And Deliciously Fresh
My Watermelon Moscato Slushie is the perfect way to unwind in the shade or bathing in the sunshine it's very simple, but the secret is in the perfectly balanced blend of fresh watermelon and sweet Moscato. This frozen beverage is perfect for sharing at a girls lunch, or just to sip and savor on a blissful summer afternoon.
Watermelon Moscato Slushie
Ingredients
3 cups watermelon
3 cups ice (more ice if needed)
1½ cup Moscato
Instructions
Place watermelon in a blender and top with ice. Pour in Moscato wine and blend well. To the consistency of a slushie. If the watermelon is too watery then you may need to add more ice to thicken. Serve!