Eight Maternity Fashion Tips To Heed

Introduction
Congratulations, you're expecting! With everything baby and pregnancy-related stuff overwhelming your mind, maternity wear is yet another problem that you're probably trying to figure out. There are various ways as to how maternity fashion can be approached, and there's no better way to get advice than to hear from incredible stylish fashion bloggers and editors who have been through the process before. From Mermaid Maternity Dresses to chic heels, you can look fashionable even while strutting around with a bump. 
For several of these influential women, they pointed out that the realities of maternity fashion were a far cry from their initial expectations of cute and tight dresses, heels, and bikinis that embraced the bump, as seen on celebrities. Instead, you'll find yourself with a big belly, swollen feet and ankles, and not feeling cute in your usual clothes. The right move is to find the right fits for your new body shapes, which could include unfamiliar clothing pieces you would never think to purchase. The following are twelve of the best maternity fashion tips that you can take inspiration from, read on to find out what advice and intriguing information these influential women have to share!
Shop Sparingly And At Leisure
It is advisable that you do not rush into buying maternity clothes but to wear whatever you can find from your closet until you reach the point that you cannot. Buy your maternity clothes slowly, as your body can change a lot in just one month. You can start with buying one or two pairs of bottoms that fit your enlarged bottom half, and then go up sizes as necessary. Also, stretchy underwear will be a must-have! 
As these are clothes that you will likely be wearing for less than one year, and will probably never resurface again until your next pregnancy, it's best to source for deals and shop from affordable maternity brands like Target and Old Navy. You don't want to be splurging on expensive maternity pieces that you won't keep for the long haul anyway unless you find them to be suitable in your non-maternity closet as well. 
2. Think About Whether the Clothing Can Grow with You
A great tip is to shop for clothing that you can grow into as your term progresses. A super-stretchable pants with an elastic waistband is one example of a basic yet fundamental maternity piece. Such pants can be worn at the waist in the initial pregnancy stages, and then be left to sit under the expanding belly when your bump grows. Go for more wearable and basic colors that you're most used to donning as well, as you want to make the most use even out of your maternity wear.
3. Study Your Current Closet for Unexpectedly Bump-Friendly Pieces
You may be surprised at the number of existing clothing pieces that you already have which you can wear well into your term. Don't be too quick to dismiss your existing wardrobe; Wear skirts higher up on the waist, or rock that body-hugging dress even with your bump. Several of the fashion influencers found themselves reaching for body-hugging dresses increasingly more, and you might even enjoy having your belly accentuated by your previously less-wearable striped pieces. Take it a step further by digging through your partner's wardrobe for oversized tops that are comfortable to live in. 
4. For Footwear, Comfort Matters Most
When it comes down to the footwear, you'll find that your look does not have to change any dramatically, unless you're a stiletto heels wearer on a daily basis. The average person will already own several pairs of comfortable shoes anyway. You'll want to stick to sneakers, flats, and all other flat-base shoes like flat boots for ultimate comfort. As you progress through your pregnancy term, you may find your foot size increasing by a size or two, but it shouldn't cost much for you to purchase one or two more bigger-sizes sneakers to accommodate for the expansion. Also, consider embracing a full-on athleisure look in addition to your sporty footwear! 
5. Shop According to the Silhouettes Comfortable for You
Simplify your shopping process by keeping things consistent — Purchase clothing pieces with that specific cut you prefer, be it an A-line cut, babydoll design, or V-neck tees. Once you've found a cut that works for you and you're comfortable with, it can be good to browse through and purchase similar clothing items because you know you will make use of those pieces.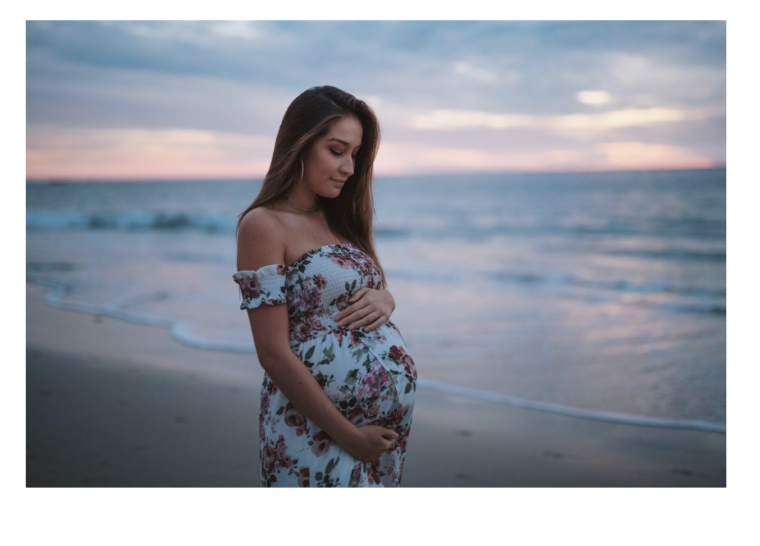 6. Create A Mini Pregnancy Closet
As you're approaching your seven or eight months mark, it can be a good idea for you to create some sort of mini pregnancy wardrobe out of everything that you can find in your wardrobe. Gather all the pieces that you find yourself reaching the most for during your pregnancy, and just ride out the rest of your term with those clothes. This could help make it easier for you to decide what to wear every day!
7. Behold the Power of A Belt, Which Comes in Many Variations
Pregnancy belts may not sound sexy, but they can be of massive comfort and support for your back. Besides their functionality, a well-placed cincher can surprise you in how it can completely transform your silhouette. Furthermore, you can take up a DIY approach with belting up; A simple black ribbon strapped over oversized blouses and dresses can look very fashionable!
8.Don't Toss Out Everything Post-Baby
One big tip to remember is to save your maternity pieces post-birth because the truth is that you will still need them. The average mother won't bounce back to their pre-pregnancy sizes that quickly, where it could take several months up to years to shed off the pregnancy weight.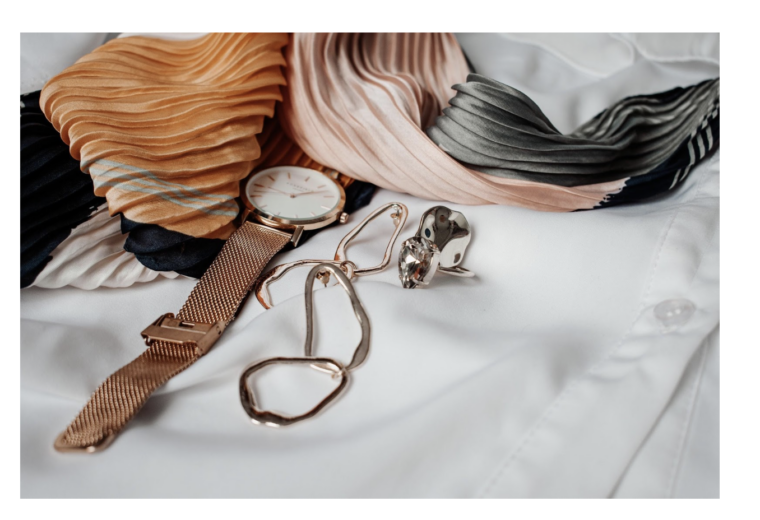 Conclusion
In all, the main takeaways are that comfort should be prioritized before pregnancy fashion, but it also does not mean that comfort and fashion cannot come together. Pregnancy should ultimately be all about the practicality, and you'll find that your baby-bump will become a body feature you want to flaunt. Here's wishing all expectant mothers a smooth-sailing pregnancy, enjoy it!