10 Programs Colleges May Offer For Students Who Need Financial Assistance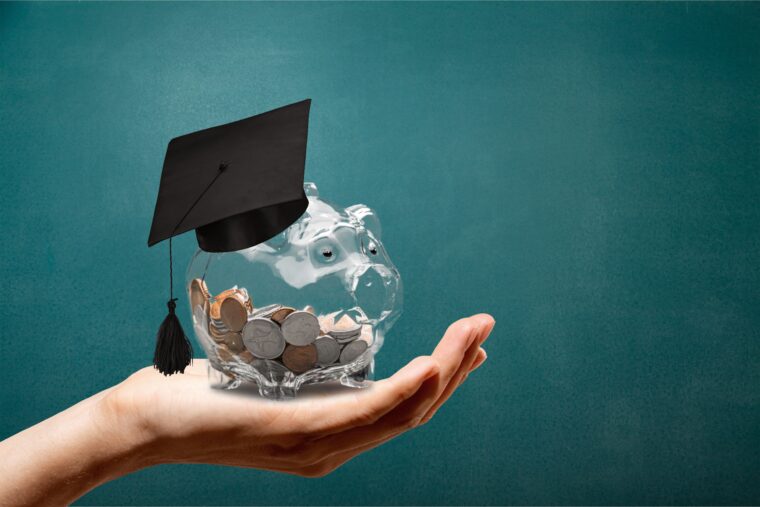 Setting foot into college is an exciting part of a student's journey. Unfortunately, not everyone has access to a college education mainly because of the expenses that come with it. Since the 1980s, college tuition has rapidly increased along with wage increases. But to pursue their education, many students opt to borrow money. In fact, the average student debt as of 2019 is valued at USD$30,062, and it's only a matter of time before incoming college students carry higher debts. 
This is why financial planning for education is crucial in every family. Before raising a child, couples should ensure that they can support their children's education. However, some families barely survive to make their ends meet, and education is a luxury for them. 

Costs of Higher Education Around the World
Higher education costs vary greatly in different parts of the globe. The United States is known as one of the countries where studying college comes at a price. Specifically, in-state students in public universities allot USD$8,202 annually for accommodation, tuition, and miscellaneous fees for four years. Private institution students even pay higher at USD$21,189. At this rate, there's no doubt that student debts will continue to rise.
On the other hand, some European Union countries offer free higher education in public institutions as long as students are from the EU. But for non-EU students, these are the sample tuition amount:
Denmark: USD$7,000 to USD$19,000 per year

Finland: USD$4,600 to USD$16,000 per year

Estonia: USD$1,900 to USD$8,700 per year

Germany: USD$175 to USD$300 per semester

Poland: USD$2,300

Norway: Free for both EU and foreign students

Slovenia: USD$2,300
As you might notice, European countries have a reputation for being student-friendly countries that offer great opportunities for learners with financial needs. Aside from Europe, Brazil and Mexico also provide free college tuition, and students only have to pay cheap registration fees. 
The University of Tokyo in Japan is hailed among the best universities in the Asian region. While it's not completely cheap to study here, with annual costs of roughly USD$4,735, the Japanese government prioritizes the educational system in their country. On average, the government allots USD$8,748 for every student, contributing to why they have a highly educated population. 

Financial Assistance: A Stepping Stone For Students 
While several countries mentioned above already offer little to no college fees, it's only a small portion of universities worldwide. After all, there are other costs to satisfy, including rent, food, transportation, and school requirements.
Thankfully, lack of financial resources isn't the end for many unfortunate students, though they may have to compromise more during their college years. Today, various financial assistance programs are accessible to students in many forms and types, which are discussed here:
As the name suggests, need-based scholarships and grants are offered to students with more financial needs above others. Therefore, scholarship and grant providers in these programs tend to look at the student's financial background, including the family's annual gross income, daily expenses, and other matters to assess the student's financial standing. 
However, evaluating a student's financial needs doesn't mean that it's the only criterion that matters. Additionally, financially-challenged students with excellent academic and extracurricular records have an advantage in scoring these grants.
Along with the student's financial background, they factor in the cost of attendance (COA) in attending their chosen university and weigh which students have the most financial needs. To solve this value, they compute the overall COA in the student's desired university, including books, housing, tuition, food, transportation, supplies, and other fees, then subtract them to the student's expected family contribution (EFC). 
Often regarded as the contrast of need-based financial assistance programs, merit-based scholarships and grants are assigned according to a student's academic, sports, or extracurricular achievement without scrutinizing their financial conditions. If you're a student with critical financial needs but possess extraordinary academic records and talents, you have increased chances of achieving a merit-based scholarship. 
Here are some factors that programs consider in choosing their merit-based grantees:
Academic success 

ACT and SAT

scores

Athletic, musical, and related extracurricular activities

School and community involvement

Leadership roles and achievements
Under the federal student aid of the federal government, grants are offered by your university, college, career school, a private organization, or a nonprofit organization. The grants awarded by the government, specifically the US Department of Education, currently have the following that you can choose from:
Federal Supplemental Educational Opportunity Grants (FSEOG)

Teacher Education Assistance for College and Higher Education (TEACH) Grants

Federal Pell Grants 

Iraq and Afghanistan Service Grants
Discipline and motivation are crucial for students in this type of grant. As long as they're supported by the merit-based financial assistance program, they need to maintain their skills and responsibilities. Nevertheless, the requirements for maintaining your grant eligibility differ from program to program.

While attending school, students can accomplish a work-study job as a repayment, a type of financial aid referred to as the Federal Work-Study (FWS) program. This financial assistance program focuses on jobs involving civic education, that's why students will encounter many community services and activities. The job can also be directly related to the student's course.
As of today, more than 3,000 educational institutions are covered by the FWS program, and those colleges and universities that don't offer them have alternative student employment programs to help low-income learners. The amount of work-study money that a student can earn depends on the application merit, level of financial need, and the chosen university's funding ability. 
If you're under the work-study program, work-academics-life balance is an absolute must. While facing the challenges of balancing your work, studies, and personal life, you'll be able to learn lessons applicable to the real-life world you'll face in the future.
Students have their own choice to pursue their graduate education or enter the employment world, but some individuals seek both simultaneously. They can even take advantage of the situation through assistantships. This form of financial assistance is a paid academic employment where students are given tuition reimbursement in exchange of services for their educational institution. 
Acquiring an assistantship is a great way to fund your master's or doctorate degree. Graduate assistantship tasks are usually divided into a teaching or research assistantship. In a teaching assistantship, you'll teach in lower-division classes and programs, collaborate with faculty members, operate study groups, grade assignments and projects, and fill in a class as a substitute. On the other hand, research assistantships involve working directly under a research professor to accomplish papers, conduct studies, examine results, and publish them as the university's work.
Fellowships are often interchanged with assistantships. Essentially, a fellowship is used to describe a monetary grant awarded to students to cover their academic endeavors. If you're planning to pursue an advanced study in a particular academic subject and you're good at what you do, you can apply for this fellowship. 
Moreover, the term 'fellowship' is also sometimes used by universities as a form of a college scholarship. It can also be an academic grant for individuals with undergraduate achievement and are looking into pursuing their graduate studies. If you apply for a fellowship, make sure to read their program details first, as they may vary according to the provider. 
As discussed earlier, student debts aren't getting any smaller as the years pass by. While students don't like to encounter them as much as possible, student loans offer a big help in a low-income student's expenses during their years of completing their degree. Student loans are also a form of financial assistance, but their distinction against other conventional financial aid programs is that they're supposed to be paid back later with additional interest. 
The money involved in student loans can be borrowed from the government or private organizations. When signing up for a loan, it's paramount to understand the terms and conditions of your loan contract to ensure a smooth repayment in the future. 
Also, there's a federal student loan program lent by the US Department of Education known as the William D. Ford Federal Direct Loan Program. This program has four Direct Loan categories:
Direct Consolidation Loans

Direct PLUS Loans

Direct Subsidized Loans

Direct Unsubsidized Loans
Students shouldn't be afraid of borrowing money as it's a vital future investment, but it's also important not to waste money unless necessary. To put it simply, it'll be easier to manage and repay your student debts if you're smart and wise about it.
Student loans don't work for everyone, such as students on the brink of a financial crisis for a shorter period. For example, if you only need financial support for one academic year, it would be ideal to choose tuition payment plans than student loans that will build up over time. 
Tuition payment plans offer more convenient and flexible payment terms for students to pay their tuition on an installment basis instead of paying in full. Many institutions already adopt this type of financial help. For every tuition payment due, you can inform your college beforehand if you can't make the full payment. They can divide it into monthly installments. 
However, depending on your university, tuition payment plans may only cover your tuition and fees directly associated with your school attendance. Accommodation and meal plans will have their own payment schedule and terms. 
Paying for a college student's academic finances is difficult enough, and it adds a significant financial burden for families that support more than one college student. Fortunately, several schools worldwide offer sibling grants that are supposed to take off a significant amount of tuition from each sibling enrolled in the same institution. When one sibling drops out from their attendance, the discount will automatically be discredited. 
While it may occur to you that these discounts aren't that relevant, take a look at these family discounts offered by different universities and colleges:
Sterling College and Randolph College in Kansas reward discounts for twins and triplets

George Washington University in Washington DC takes off 50% from the younger sibling's tuition

S. Anselm College in New Hampshire has a USD$6,000 grant for two siblings and USD$12,000 for three siblings
Students with significant connections to the military could also explore specific military-related aid. If you have a relative who's a veteran or if you rendered military service yourself before, during, or after your application period, you're eligible for federal military aid. 
Here are some available financial programs and benefits linked to military aid:
Reserve Officers' Training Corps (ROTC) scholarships

Iraq and Afghanistan Service Grant

Additional Federal Pell Grant funds

Department of Veterans Affairs (VA) education benefits

No accrual of interest

Limited interest

Deferment of student loans
The US government also backs US students planning to pursue their international study through an international study aid. This aid can be utilized to pay for expenses while studying abroad. Your desired program and academic status will significantly influence the type of assistance you'll score, as well as the process of application. 
Furthermore, you can obtain a federal student loan through the William D. Ford Federal Direct Loan Program mentioned earlier. If you're taking an undergraduate degree, you may be eligible to apply for a Direct Subsidized Loan or Direct Unsubsidized Loan, while you can obtain a Direct Unsubsidized Loan or Direct PLUS Loan for your graduate studies. These student loans will have to be repaid similar to the repayment terms of a student loan in a US institution. 


Key Takeaways 
Despite your financial needs and capabilities, obtaining financial assistance isn't always certain, particularly if it's your first time to sign up for one. When applying for financial aid programs, thorough research and full understanding of the financial assistance program you're applying for are important aspects of potentially taking home one. But most importantly, you should check your eligibility first to determine if you're fit enough to be their grantee, and avoid wasting your time finding one that isn't meant for you.