Blues Sing Along Spectacular: A Blues Clues and You DVD Collection
Nickelodeon sent us an advance copy of a new Blues Clues and You DVD collection, Blue's Sing-Along Spectacular for review before it goes to stores NOW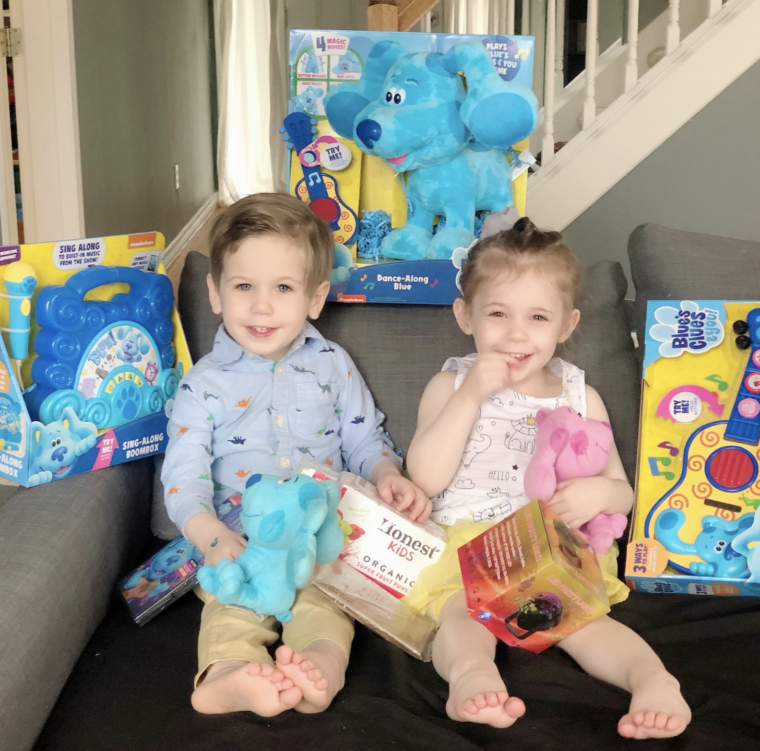 A Big Surprise
It happened. It's a little weird. Weirder than I would have thought. I don't know why it catches me off guard, but it does. When it happens I can't help but turn and look in surprise. My twins sing.
I don't mean they have great voices or anything. I didn't say that can sing. I just said they do sing. It's not like they can't sing either, or they're tone-deaf. All I am really commenting on is that there is unmistakable singing going on when they hear certain songs. It's not super new, because they have liked to sing The Itsy Bitsy Spider for a while now, but the spontaneous singing along with songs they recognize is a pretty new thing. They have the lyrics and timing more together than ever before and it's sort of strangely representative of how much they are growing.
Blue's Sing-Along DVD Collection From Blues Clues and You
With this new developmental awareness, now seems like the perfect time to introduce them to sing along. We are a longtime friend of Nickelodeon because they have so much kid-focused entertainment. I grew up with Nickelodeon and watching shows with the kids takes me back to when I was not much older than they are. The kids have Blue and Magenta as sleeping buddies, so they are already familiar with the characters of Blue's Sing-Along Spectacular from Blues Clues and You. Be on the lookout for the DVD which makes it to shelves everywhere on February 2.
Blue's Sing-Along Spectacular features 4 great episodes with a running time of 94 minutes. It even includes 4 bonus ASL flash cards.
Check out the unboxing
How to enter the giveaway  – Comment on THIS post – What would your child like most from the Blues Clues Box?
Giveaway Ends – Feb 13th end of day