10 Weeks Pregnant With Baby 5 – 5 Babies in 49 Months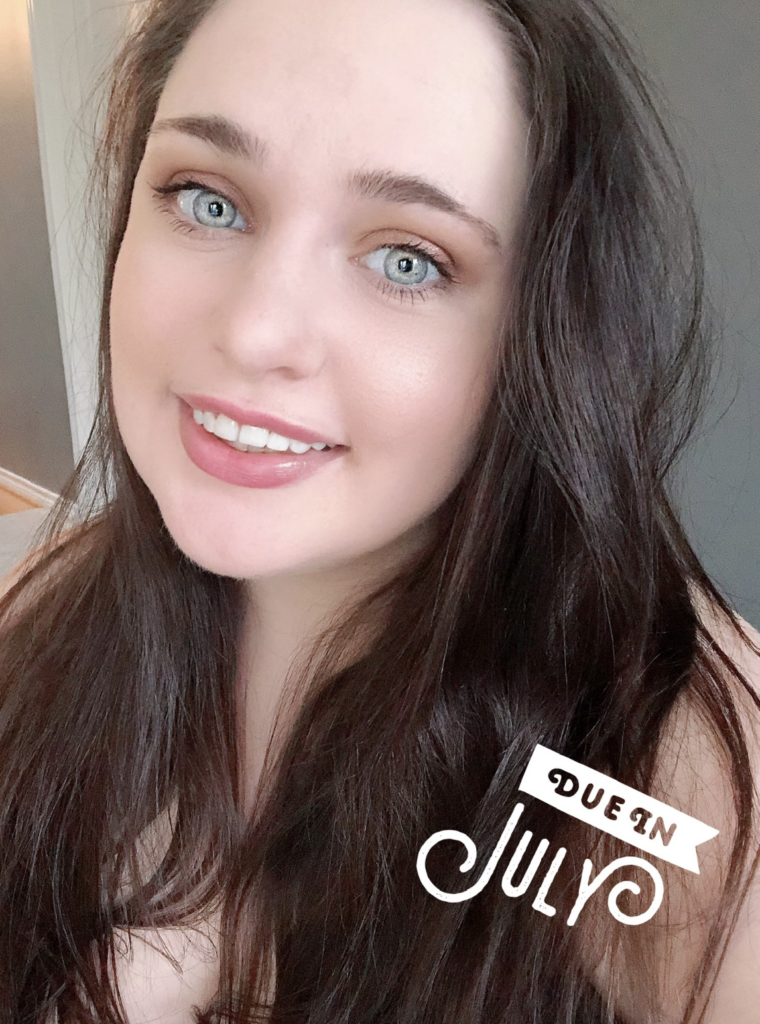 To follow Baby 5's Journey Go HERE.
10 Weeks – and boy is that morning sickness here!
I have a couple of weeks until my ultrasound and first real OB visit and I am getting a little nervous. I think it is just natural. I would think because this is baby 5 I would been calmer – but NOPE! I am not a hot mess but I think at least 3 times a day that I hope the little one is happy and healthy in me.
My bump is huge. My stomach muscles are zero. I measure my bump and it grows constantly 1/4 inch a day which is almost 2 inches per week! I remember this being the same with Gwenivere. I never measured with any of the others. I look like I am about 18 weeks or so. My parents were over this week for a small bit and they did not notice – I had to sit on the couch with pillow. I am planning a HUGE reveal to my parents. Well not huge – but I hope to film it. I do not know how they will react.
No new symptoms really. I notice that my heartburn is starting up so I am getting as many onions in now. By the end of pregnancy I am on the blandest of foods because of heartburn.
I bought a reveal sign from Etsy – actually two and they were both damaged! Both were wood signs – one had a chunk of wood missing and the other had paint smeared. It was a mess. I figured it out – basically it will have to be fixed in photo shop for the announcement.
Question Time!
How far along: 10 Weeks


Total weight gain: Lost 9 pounds

Maternity clothes: Trying to find all my maternity clothes from the last 3 pregnancies. I know I put them somewhere. My bump is bumping and I need to find my clothes

Stretch marks: Can you get stretch marks on stretch marks? Just kidding. Kinda. My whole tummy from 4 other babies is a mess. But nothing new yet – it is always during the last strech

Bump: HUGE! I have not told anyone I am pregnant yet. I think it is 3 pregnancies in what 18 months? Lachlan is 17 months and Gwenivere is 6 month so how many months would that be being pregnant enough to make a belly? I have no idea. Basically my bump is huge – I think some it has to do with my umbilical hernia I have as well

Sleep: Sleeping a ton. I think with the 4 under 4 I am just wiped by 6 pm.

Best moment of this week: About a week ago we got the sneak peek results on the baby's gender!

Miss anything: Going anywhere – but that is more Covid then anything else. I need me some Costco

Movement: So I am feeling something. Same thing happened with Gwenivere. Around 13 weeks with here it was like proper kicks. Right now it feels like someone popping a single bubble wrap right where the baby would be

Food cravings: SPICY. That is always a craving for me. I want those spicy Cheetos. Basically anything to cause me heartburn.

Anything making you queasy or sick: Smells. Always smells

Have you started to show yet: Yes. It really is my bump. I measured it a few times and in a week I went up about 1.5 inches this seems to be consistent.

Genders: Yes! But I am waiting for the ultrasound

Labor signs: Nope

Belly button in or out: Out always with my hernia

Wedding rings on or off: On

Happy or moody most of the time: Good Mood

Looking forward to: Planning on telling everyone about the pregnancy. NO one has a clue. I mean who would. We had a baby 17 months ago then had a baby 6 months ago plus add in a pair of little twins. AGAIN this newest pregnancy was not planned and my OB is stumped since my birth control was suppose to be 99% effective.