Pros And Cons To Online Math Tutoring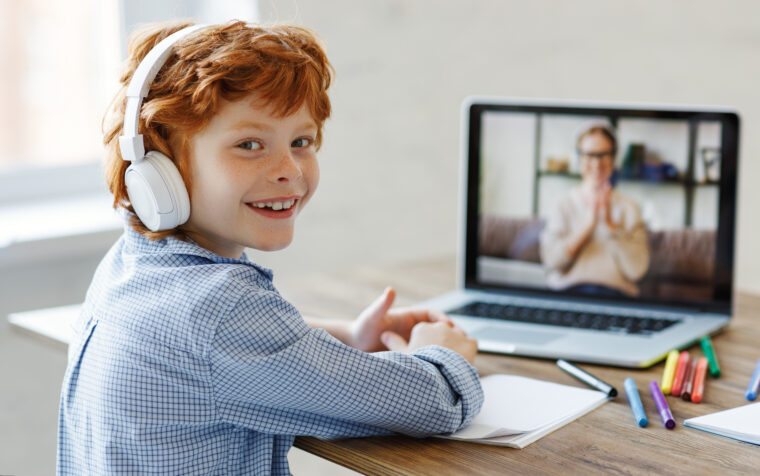 Math is one of the most challenging subjects for students. So, most parents hire a tutor to help their kids do well in the subject, especially when they are preparing for an exam. Tutors could help students with solving math problems using different techniques and methods. 
But, with the advancement of technology, it is not necessary for students and tutors to meet directly in person anymore. Through the internet, tutoring is made accessible to anyone no matter where they are. Online math tutoring is the new approach to teaching math even without physical contact. 
To know more about this approach, here are some pros and cons of having math coaching online: 
Pros 
Through online math tutoring, students could learn math within the comforts of their own homes. Even learners from remote areas could have access to this mode of education.  
Online tutoring allows the learners to set up a nice study place, where they could feel comfortable and relaxed. This setup could help the students learn and comprehend lessons easily due to fewer distractions. Students are also required to use headphones to block unnecessary noise from the surroundings.
Moreover, learners could also save time and effort through online math tutoring. There will be no need to travel or use any public transportation to meet with their tutors. This means they could have more time for other activities. 
Online math tutoring allows students to set their schedules because it offers several sessions on the same subject. Learners may also reschedule a class if they are unable to attend a class. This choice might not be available in traditional tutoring. 
Students may also choose how much time they want to spend with their tutors. This gives them the freedom to decide if they need more or less time to learn a topic. This could also be useful for learners who have a full schedule of activities at school. 
Besides, most of the tutoring companies work on times that are specially intended to suit students. These hours could range from after school to late at night, making it more likely that tutors will be available when the students need them. 
The curriculum for online math coaching could be customized based on the student's abilities and comprehension. This could help more students who struggle in math to approach the subject more comprehensively. 
The curriculum is also versatile, allowing students to choose which service best meets their needs. Learners may also record lessons for later study and revision. It's also possible to get feedback and score on their work. 
One-on-one mentoring is an option for the student enrolled in an online tutoring service. This could give them the opportunity for undivided attention from their tutor. It could help them resolve all of their questions instantly.  
Through one-on-one mentoring, tutors are more aware of the student's successes, shortcomings, and areas of weakness. This would help them develop techniques that could improve their coaching. 
In this era of technology, students are more engaged in games and online activities. Online math tutoring is designed to engage learners in math through the use of virtual tools and interactive technology. This could give them extra fun while learning.  
There are also plenty of online tools that learners could utilize during online math tutoring, such as digital calculators. These tools could help students improve their skills and understand math lessons easily. 
Other than that, math classes could be stored digitally. There's no need to copy notes and lectures because lessons could be saved directly on the computer. Students could also access their past lessons easily with the help of technology. 
There are no restrictions on the availability of teachers when it comes to online math tutoring. Since the tutor comes from anywhere in the world, the possibilities are endless. There are no limitations that could hinder students from selecting the mentor of their preference. If they are unable to understand a specific teacher, they may change math tutors as well. 
Cons 
The Internet is full of scams, so be wary when picking online tutoring services. There are online companies that offer fake online math tutoring. With that in mind, it's strongly suggested to research before enrolling in any tutoring service. Choose an online tutoring company that is well-established and has good reviews from previous clients.  
Students may lose the opportunity to take advantage of online tutoring if they are distracted. Unlike in physical mentoring, online tutors may not be able to detect the student's feelings and situation. Without being physically present, tutors may not be able to comfort the student if they are upset or dissatisfied with an assignment. 
Both the student and the tutor are in separate locations during online mentoring. To succeed in learning math through online tutoring, students must be committed and dedicated. Their discipline is crucial. 
Online math tutoring companies may charge less than the normal in-home tutor, but keep in mind that technology costs may add up quickly. To communicate with the tutor, students might need to buy specific devices, like microphones and cameras. Some online tutoring sites might require certain tools to function better. If the students don't have the technology ready, it would be more costly. 
Not every student has access to a fast, reliable Internet connection. Some students could be disconnected from the Internet in the middle of a lesson. To get the most out of online math tutoring, students need a high-speed Internet connection.  
Summary 
With all the pros and cons of online tutoring, it could be inferred that it's advantageous for students who are busy with other activities. The advancement of today's technology is also key to achieving success in learning through online math tutoring. 
However, if students lack determination and commitment to studying, online learning couldn't help in enriching their knowledge. It boils down to the student's focus and discipline to attain comprehension in any subject.