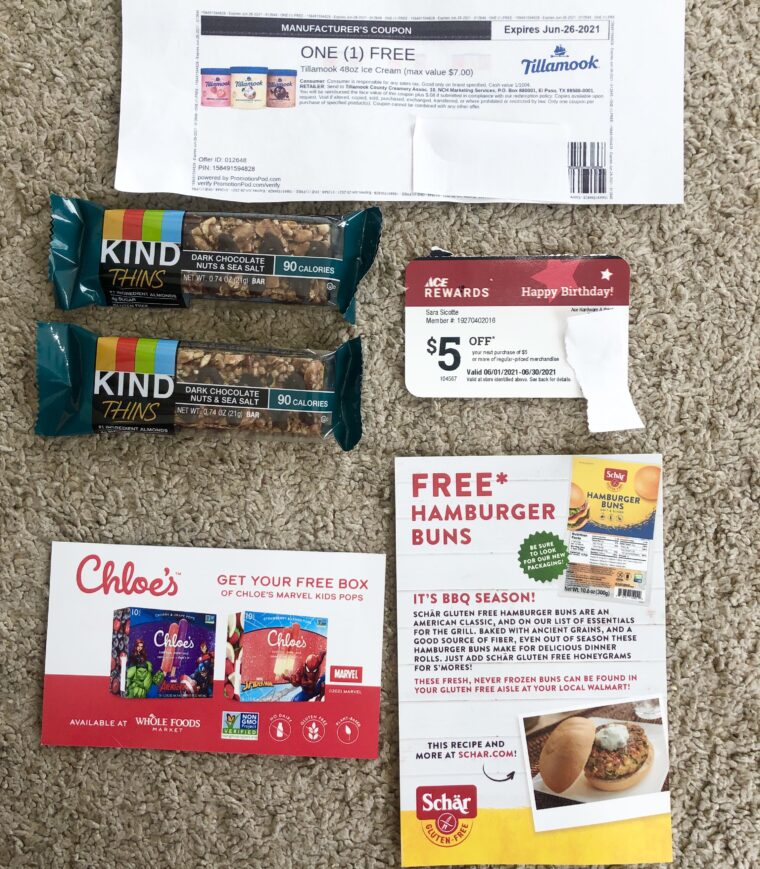 Check out all the recent freebies I have posted HERE
Sample of Kind Bars – I posted this one a while back
Free Tillamook Ice Cream – happy for this one to arrive via email
My birthday is this week – so ACE hardware sent me $5 off $5 purchase or more
Social Nature – I have been posting this one a bunch – check out the link at the top of this post to find all the freebies I post about. Anywho Social Nature has freebies that you can snag but have to qualify for. I got my first 2 of about 7 freebie coupons in the mail. These are for free hamburger buns and free popsicles!
Side note – My People magazine did not arrive this week 🙁 My mailman must have put it in someone else box ( does this happen to you too?)
Did any freebies arrive in the mailbox for you ?