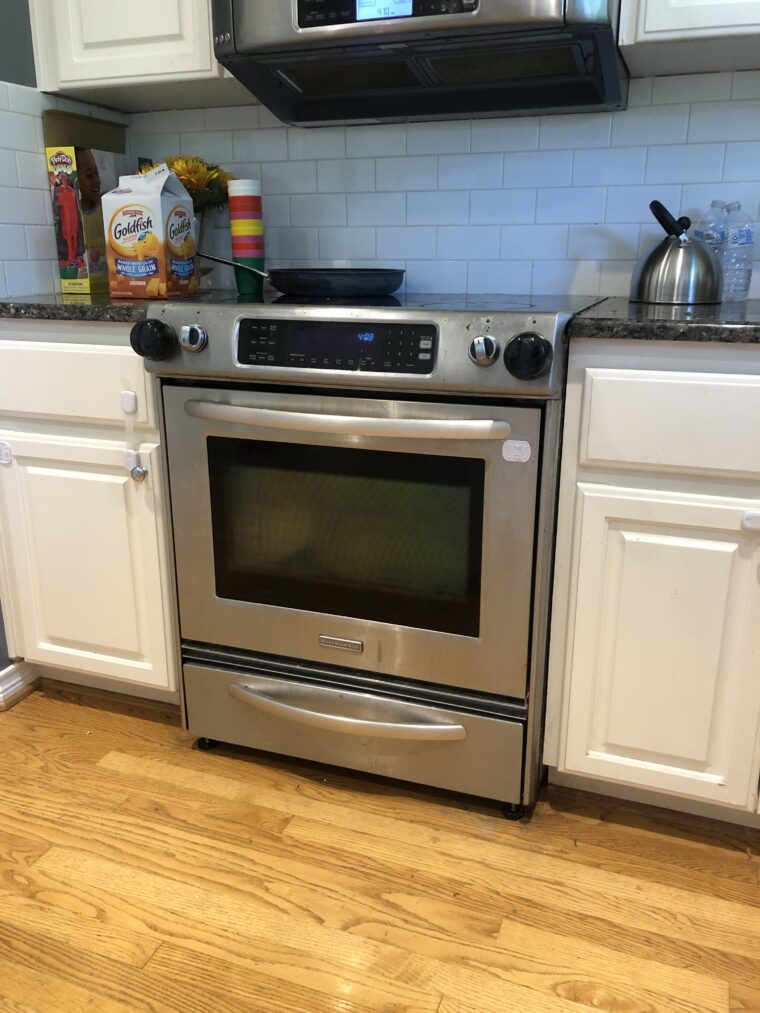 To follow Baby 5's Journey Go HERE.
I do not want you to think I just complain all the time – but things recently have been wonky and it does feel better sharing with you.
Many of you have been asking if we are ready for baby 5 and I have said – pretty ready – this is one of the biggest problems we are facing. First off I have always made the mistake not being ready food wise for postpartum. I get a little better every time – but I was determined to get it right this time since all of the 4 kids are eating "food food" and not just baby food puree. So I have my deep freeze full of yummy casseroles and some frozen pizzas as backup. HOWEVER, about 6 weeks ago our oven stopped heating.
I found a place nearby with high reviews and get up an appointment for a week later. Technician comes by figures out it is the heating coil – and says they need to order the part and takes full payment of over $300 – and said it would be about another week. I think okay – still a month before baby we are good. Poor poor silly Sara.
About 10 days go by and another technician arrives – basically he brought the wrong part or thought he did. Basically he said he did not how to install the piece of equipment and he had no idea how long it could be. Beyond this – this is the cringe part. Gwenivere was laying on the ground playing with her feet. The technician ( who seemed 25 ) need to get something from his car – walked over Gwenivere even though there was space on either side of her. Imagine a guy in work boots stepping over your baby. I wanted to say something but did not – but when I told Eric about it later he thinks I should have. Would you have said something?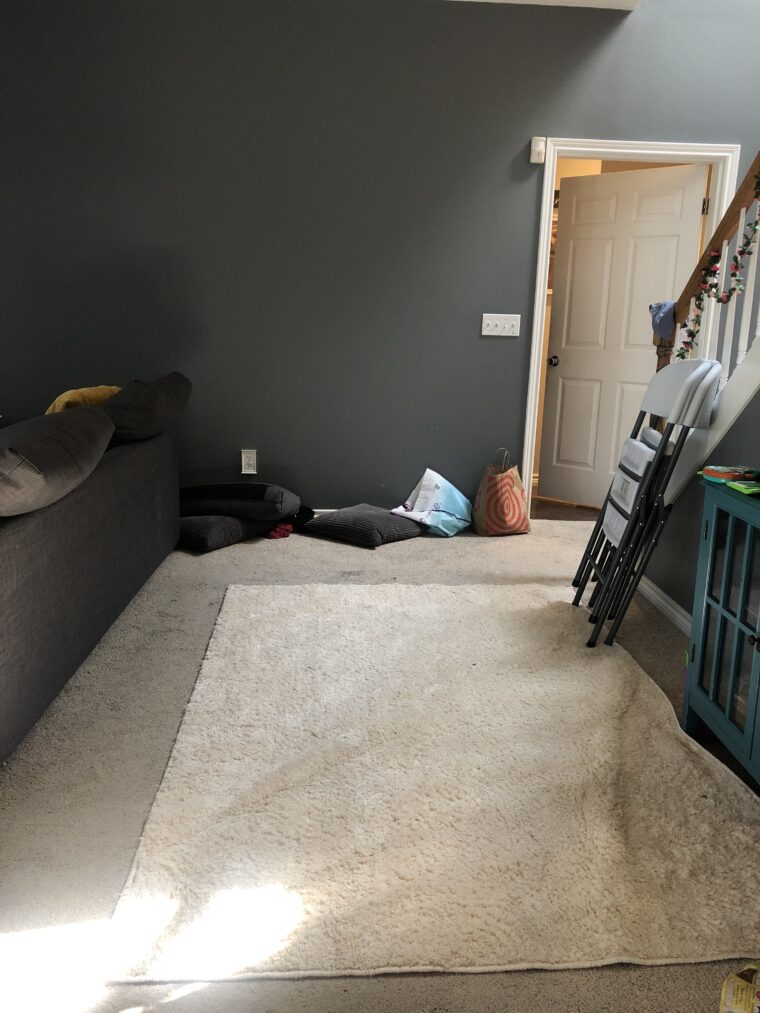 Here is a photo for your – Gwenivere was in the middle of the floor – so he could have gone either side.
We wait another week. You guys they totally forgot about us. Eric called and they said we had to wait another week to be seen – which was suppose to be yesterday, Monday. A couple hours before the appointment we get a call they are cancelling the appointment. Though they will not say they cancelled the appointment only that they wanted to change the date and time of the appointment – when that appointment would be ( they did not know). We are currently on baby watch over here and out $300 with a broken oven. I wanted to cry. I ended up posting in my local community group for someone to hire – and tagged the oven repair company and sure enough they called and said they could come by ASAP.
So we are fingers crossed that we might have a working oven soon. We have a toaster oven we can use but all my casseroles are too large – also $300 is a lot of money to us especially getting the recent hospital bill in the mail yesterday.