7 Types Of Ring Finishes And How To Pick The Right One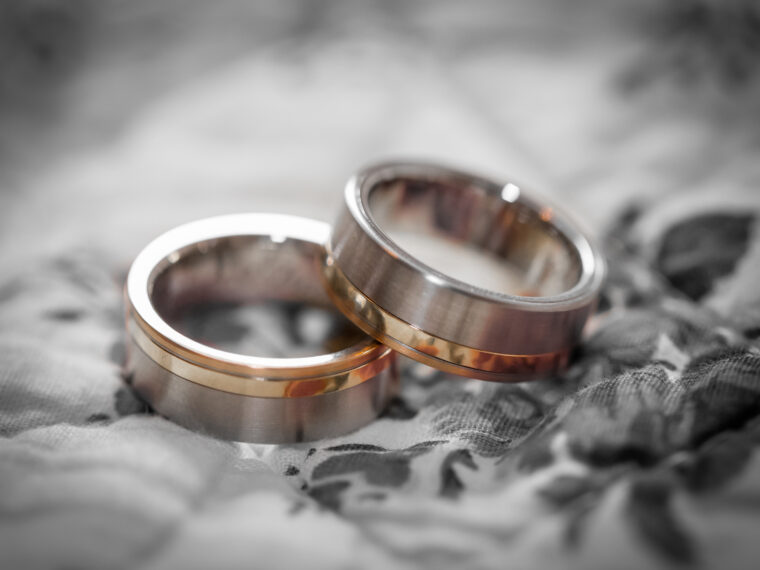 Are you out shopping for wedding rings or an engagement ring? If so, perhaps you've been too concentrated on the design, cut, or type of band that you want for you and your partner. You're almost there, but aren't you forgetting anything? As you explore options, remember that Orla James offers a stunning variety of finishes to complement your chosen design and enhance the overall aesthetic.
The finish is the final surface that gives a ring its unique look and character, thus the term 'finish.' Its main purpose is to highlight the gleaming and precious metal you've selected for the ring. Ultimately, it's one of the factors that'll decide what type of rings you'll go for, may it be engagement or wedding rings.
Picking The Perfect Ring Finish
As the last stage of craftmanship, the ring finish is like the last piece of the puzzle that'll complete the look of your ring. Naturally, you'd want to first know the different types of ring finishes out there so you can determine which one you should go for.
Just so you have an idea, here are some of the ring finishes you'll come across as you shop for the perfect ring:
Polished
The polished finish is arguably the most popular option that's often used in wedding bands. Its traditional and classic look is achieved by extensively polishing the metal until it has a reflective appearance. Polished finishes are usually known for their shine, thus making them a perfect choice if you want to emphasize the metal's luster.
Satin
The next most popular ring finish would probably be the satin ring finish. It's almost similar to the polished type as it also has an extremely smooth finish, except that it doesn't have the reflective feature that polished finishes have. For this reason, the satin finish is popular among those who prefer their wedding or engagement rings to look polished and smooth but without the shine.
Satin ring finishes have a slightly reflective character that looks like a fogged-up mirror. If you want your ring to be classic and almost satiny, this type of finish should be ideal for you.
Hammered
A popular finish among men is the hammered type that features a dimpled look. Each dimple on the ring's surface looks like they've been pounded with a hammer, hence the term 'hammered.' Grooms usually like the hammered ring finish because of its uniqueness and lack of shine. It's elegant yet uncomplicated, which is of course one quality that men tend to look for in most of their accessories.
Brushed
With a brushed finish, your ring looks almost satiny but with a more distinct texture that highlights the metal's clearer lines. These lines are delicately engraved onto the ring's surface using a wire brush, which is why the finish is called 'brushed.' The ring's surface is nonreflective yet tasteful luster that's perfect for those who prefer to go a bit low-key on their metal rings.
The brushed ring finish is highly popular in tungsten wedding bands for men, especially since it's not a shiny finish and can flawlessly hide any scratches on the ring's surface.
Sandblasted
Even if all the previous ring finishes mentioned look almost similar to one another, you can't expect the same with the sandblasted type of finish. It has a grainy texture and appearance that feels and looks like sand granules were blasted to create an uneven and bumpy surface. As a result, the ring looks like sandpaper.
You'd like sandblasted rings if you're more into textured finishes. You can also opt to add dimension to your band by having the finish applied to an already textured or carved metal. If you want it to look more alluring and coherent, you can choose to add a clear coating on the surface.
Rippled
With a style that mimics the hammered finish, the rippled ring finish can either be matte or glossy while also striving to resemble the look of water ripples, thus its name. This style is perfect for ring hunters who are looking to have a different and offbeat finish to their bands.
Florentine
The Florentine finish is usually for wedding bands. The elaborate engraving and perforation on the ring's surface are delicately crafted to achieve a combination of cuts and strokes that make the ring look far more luxurious and expensive than it actually is.
It's a rare find in wedding rings, but it's popular among women who want to add a distinct character to their jewelry. For a more ornate feel, you can also have the ring accented with gemstones of your choice.
The Takeaway
There are more than enough ring finishes you can choose from to complete the look of your wedding or engagement rings. Whether you're going for a silky, smooth, semi-smooth, textured, expensive, or offbeat look for your jewelry, there's definitely one finish that'll make you want to say 'I do' as soon as you try on the ring.