Virtual Try-On: Finding Affordable Eyewear Online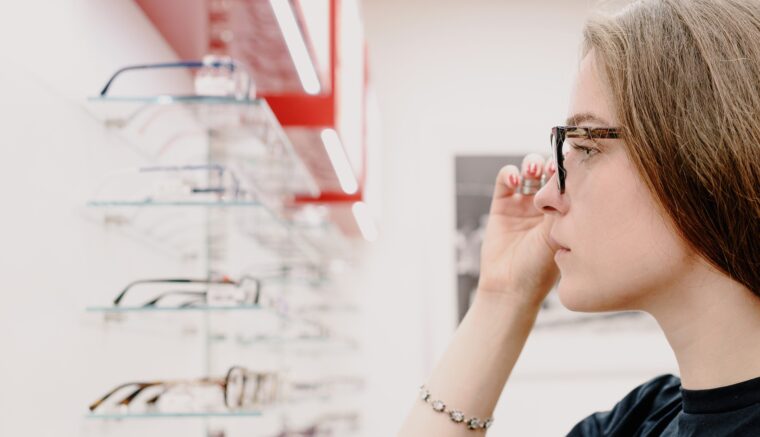 Virtual Try-On: Finding Affordable Eyewear Online
There has been a dramatic shift to shopping online over the last few years. Propelled by the pandemic and the natural progression toward integrated digital experiences. The internet is a fantastic place to find savings for the average shopper. At your fingertips, you have easy access to more options and of course better options within your budget. The experience of shopping online particularly for eyewear has lagged over the years, simply because not everyone wants to buy prescription frames without giving them a go first. The technology, however, has caught up, today there are ways to virtually give your favorite frames a try before you even add them to the cart. Augmented reality or AR has penetrated life in the forms of cute filters and as a basic, poorly fitting try-on. Brands have invested in this technology to improve customer satisfaction and overall use. 
Digital Try-On Tools
One of the top leaders in the online eyewear world is retailer SmartBuyGlasses, they have recently ramped up their catalog of digital tools to make shopping online an effective and simple process. They have added a pupillary distance measuring tool, a prescription lens scanner that you can use from your own home for in the cases when you have lost your prescription, and of course improved their technology for a glasses virtual try on. Powered by Ditto, this program is specifically designed to work for eyewear, their algorithm is set to work faces and frames. Having a program that targets a single type of garment or accessory creates an impressive result. This ensures that when you give the tool a try, there is high accuracy for look and fit. 
The way the tool works is unique, offering a very vivid idea of fit. The program does not have a live try-on feature similar to what you would find in Instagram or Snapchat, where you can record and share as an experience. This system pre-records a 5-second selfie video along a set track, this allows the AR algorithm to more accurately determine fit. 
Experiencing online shopping in a new way is a real breakthrough in the world of eyewear. Rather than trying to use glitchy, and for the most part, gimmicky AR tools on social media or apps can save you time and money while shopping. 
Get the Best Selection Online
If you are looking for designer styles or a great deal on some everyday value frames,  SmartBuyGlasses has you covered. They offer over 80,000 different frames to select from over 180 brands, including brands like Ray-Ban, Gucci. Tom Ford, Oakley, and much more. If savings is your game, take advantage of their best price guarantee and numerous on-site offers. Check out knowing you have the best price and the best deal on your frames. Value collections are a great option for anyone on a budget, and try them on virtual too! A full pair of prescription frames start from just $7, so there truly is something for everyone. They are eyewear made easy!