Shaq Is Joining the Papa Johns Lineup!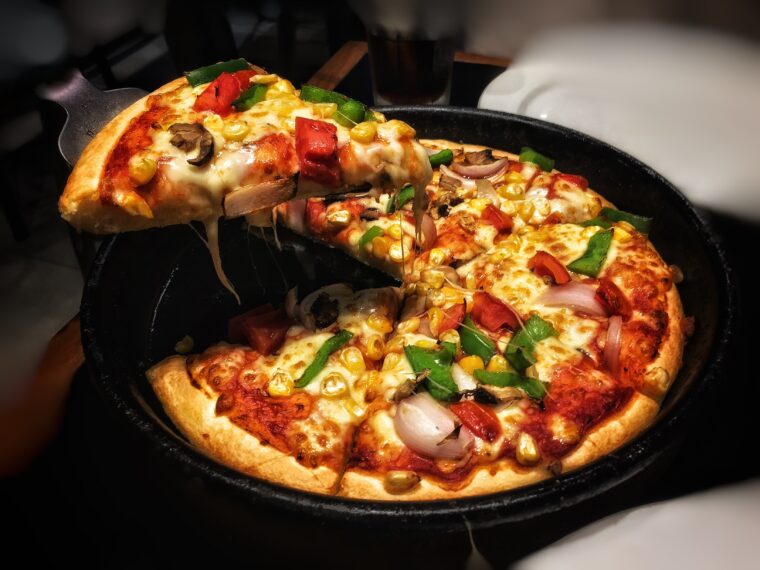 A longtime investor in Papa John's franchises, Shaquille O'Neal, joins Papa John's actual lineup in more ways than one. The retired NBA player and larger-than-life figure has been appointed as a brand ambassador and holds a seat on the board. Shaq also joins Papa John's menu with his Shaq-a-Roni pizza offering. Learn more about the ongoing Shaq Papa Johns collaboration under the new CEO, Rob Lynch.
What Changes Will Shaq Bring?
One of the significant shifts at Papa John's under Lynch has been from founder-focused marketing and production to food-focused. When a CEO brings on Shaq, they have to know what they're doing. One of Shaq's significant contributions fits the mold of this new trend in leadership. The Shaq-a-Roni pizza is one that Shaq created through research and development with Papa John's.
The Shaq-a-Roni pizza is an extra-large pie made with famous fresh and never frozen six-ingredient dough, also a central focal point under Lynch, with extra pepperoni and cheese. Once the pizza is baked to perfection, it is then cut into the largest slices that Papa John's has ever offered.
Shaq's pizza creation is a fantastic contribution because it's the first of its kind for the company, and the collaboration is memorable. However, the purpose behind the pizza genuinely shines a spotlight on Shaq's contributions to the company. One dollar of each Shaq-a-Roni sold is donated to The Papa John's Foundation for Building Community.
Shaq has been a longtime franchise owner, even back in his ball-playing days. Since then, he has continued to invest in the company because it brings jobs and opportunities to local communities. Shaq is known for his commitment to youth and communities in need through his own foundation, The Shaquille O'Neal Foundation, and The Papa John's Foundation for Building Community.
Shaq Has Some Impressive Business Experience
Shaq is famous for his near two-decades-long professional basketball career. However, the Shaq Attack didn't stop when he stepped off the courts. The well-known player reported that he brings in more money now than he ever did shooting hoops. Thanks to a series of wise business investments, strategic endorsements, and diligent brand building, he continues to accrue wealth. Shaq has a quick eye for innovation and an ear for trends. Some of his more lucrative and diverse ventures over the years include, but are certainly not limited to:
Big Chicken restaurant in Las Vegas
155 Five Guys restaurants, since sold
CityPlex12 movie theater
Krispy Kreme franchise
Shaquille's Burger Place
Papa John's Brand Ambassador
Google stockholder
Minority owner of Sacramento Kings
Shaq Is No Stranger to Leadership 
Shaq's position on the board of Papa John's is more than just optics. Aside from his impressive career in business management, investing, and brand building, Shaq is also academically trained for the role. He holds a doctorate in organizational learning and leadership from Barry University. He spent just under five years earning the degree that would better qualify him for leadership roles in the future. For Shaq leadership is the real gamechanger.
For more information about the company or to order pizza online, visit www.PapaJohns.com or download the Papa John's mobile app for iOS or Android.