How to Build and Manage Your Brand's Online Reputation
Brand reputation is inconsistent – you can work on it for years and lose it instantly. Therefore, it is essential to work on the company's image constantly. 
There are two ways to maintain a positive brand image: ORM (Online Reputation Management) and SERM (Search Engine Reputation Management). The first method is monitoring the mentions of a brand or project. The second is to build the information necessary for the brand in the search results, leveling the negative and scaling the positive feedback. 
You still haven't established reputation management? Then, you should form an appropriate strategy as soon as possible! Today we'll talk about the primary methods to help you manage your reputation on the Internet and get online reviews easily.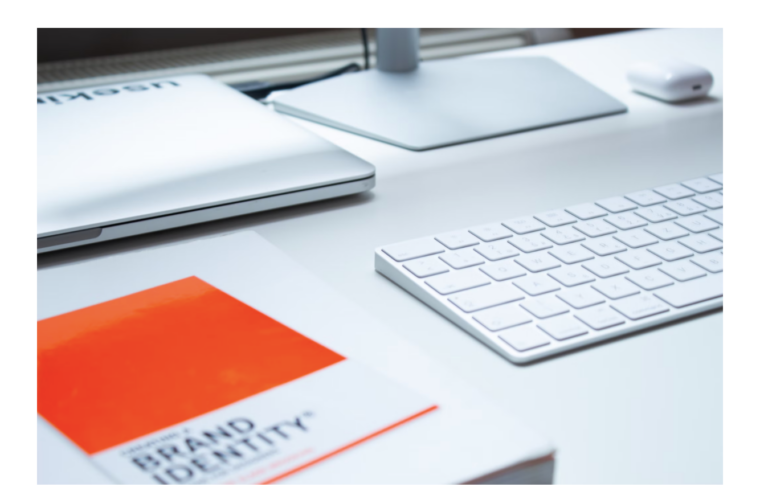 ​​
What Is ORM & Why Is It Important?
Online reputation management (ORM) is an essential part of brand marketing. The main goal of ORM is to create a positive image of the company on the internet, minimizing the negative. Reputation marketing includes, first and foremost, community management:
Interaction with the audience,

The search for compromises,

Assistance in solving problems,

Conflict resolution.
ORM is not a one-off action to level negative reviews but a daily, multi-stage, labor-intensive task based on an online reputation management strategy. A well-built and implemented ORM strategy will help form a loyal attitude towards the company and create a brand's positive image within the market.
Online Reputation Management: Essential Modules
So, experts divide ORM into five main stages:
Monitoring of brand mentions on the Internet + analytics;

Reputation management in search engines (SERM);

Work with the negative. Give concise and unambiguous answers without lengthy explanations and equivocations. Your audience should regularly receive understandable and verifiable information from you;

Sowing positive. Don't take positive company reviews for granted. Thank the person for their opinion in the comments. PR brand publications will also help create a good impression. These are articles on industry resources, publications with reviews by real customers, user interviews, etc.;

Crowd marketing. This stage involves creating product reviews on sites where the target audience is concentrated.
If your brand has a website, you will excel at each stage! This way, customers can bring their opinion to you. You, in turn, can quickly respond to any change and manage online reputation! Be sure to include a feedback form for your audience.
Search Engine Reputation Management: The Notion & Essence
SERM is a set of Internet reputation management actions through search results. Search engines accumulate information from different sources and platforms. Type a generic brand query into a search engine and check what is being written about the company online. For example, a brand query can be:
brand name, 

brand + website address, 

brand name + reviews/recommendations, 

website address + reviews/recommendations, 

brand name + employee/customer reviews, etc.
Get online reviews and determine whether it is necessary to level the negative in the search results, change the discussion tone, create sites (index, promote them), create cards in directories and catalogs, etc.
How to Respond to Reviews
First of all, respond promptly. But first, determine whether it's an honest review or trolling by competitors. 
A sign of a fake may be avoiding dialogue with a company representative or other inadequate actions similar in content. For example, the author can block you and stop communicating. Then feel free to request the resource administration remove a review that does not correspond to reality.
If the negative feedback is honest, try to move the discussion from the public space to the private one. But at the same time, do not forget to post information about the results to the public. You should write to the administrators if you solved the problem in a private dialogue. They will mark the situation as resolved.
The easiest way to set up regular work of this kind is to create an anti-crisis strategy. Write down the rules of conduct and response scripts for all the company's responsible persons who have to communicate with customers. It will help to strengthen the brand's reputation.
Look Out: A Few Steps to Bury Brand Reputation!
Never buy posting reviews! Carbon copy responses from people who have not closely encountered your brand will damage its reputation. Also, attempts to purchase a review from customers by exchanging it for a discount or gift can cause a sharply adverse reaction.
Working with the client base is a crucial part of brand reputation management. Do not think the comments from people who have encountered your company will be lost in the general stream of Internet noise! 91% of customers read reviews on the Internet. Furthermore, 85% of shoppers trust online recommendations almost as much as their friends.
Conclusion
Learn to answer customers' questions sincerely. Generate newsbreaks, create events, attract celebrities, promote your speakers, participate in professional conferences, and give comments to the media!