4moms Recalls Millions of Baby Swings And Rockers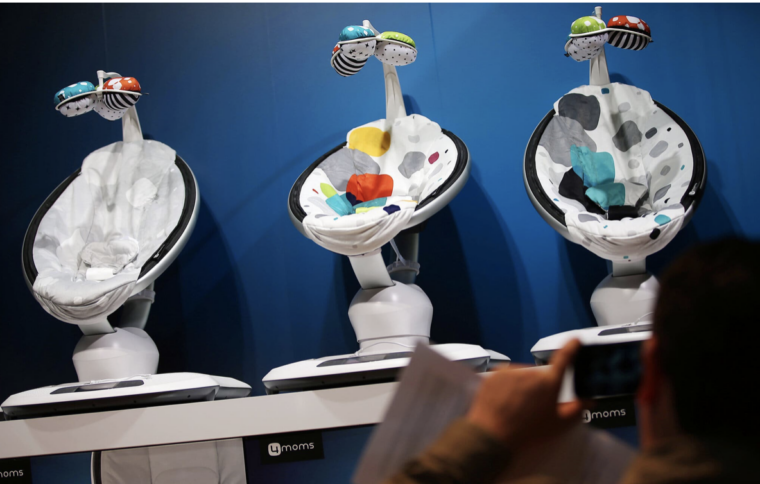 What is scary is this is the rocker I used for each of my children.
It seems while not in use babies can become entangled in the straps.
The company is offering consumers a free strap fastener that holds the straps when they aren't in use to eliminate the safety concern, the company and the product safety commission said.
Two million MamaRoo swings and 220,000 RockaRoo rockers have been sold in the United States, with an additional 60,000 MamaRoo swings and 10,000 RockaRoo rockers sold in Canada. The MamaRoo is a swing with different motions, speeds and sounds, the safety commission said, while the RockaRoo is a rocker with a front to back gliding motion.
The recall includes MamaRoo products with three-point harnesses: versions 1.0 and 2.0 (Model 4M-005), version 3.0 (Model 1026) and version 4.0 (Model 1037). The RockaRoo recall is for Model 4M-012.