Smart Ways To Curate The Ultimate Classic Jewelry Collection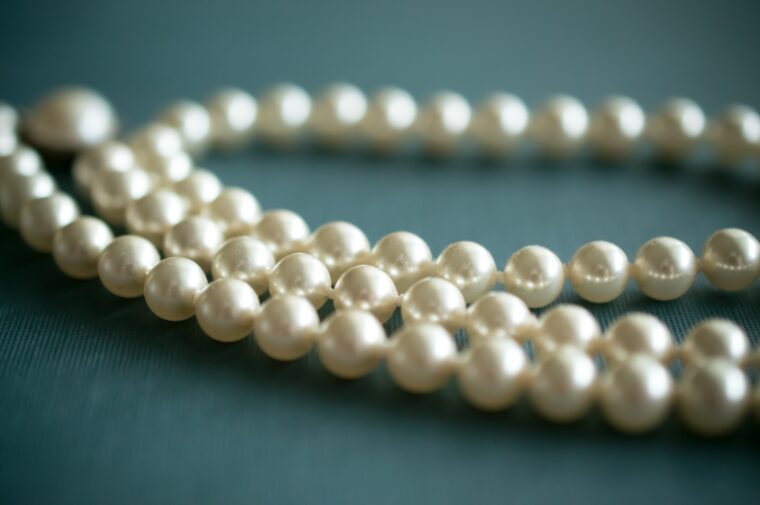 Having a collection of classic jewelry pieces is an excellent way to enhance your personal style since you're bound to wear them for many years. Moreover, it can be a good investment since some pieces hold their value extremely well, which makes them quite valuable on the resale market. For instance, Rolex watches are estimated to have a holding value of 97%. But you don't need to splash out on a Rolex or an Audemars Piguet timepiece to start a beautiful and satisfying jewelry collection. By choosing the right types of  jewelry styles, along with some hacks on how to find and afford these pieces, you can own stunning jewelry without breaking the bank. Here are some smart ways to curate the ultimate classic jewelry collection that will last a lifetime.
Set Up a Jewelry Fund
Most people who are just getting into jewelry collecting often do so without a plan. Oftentimes, they end up buying multiple pieces that look tacky, flimsy, or dated. They may also settle for styles that they don't really like just because they happen to be cheap or on sale. To have a classic collection that you'll really love, you need to plan your purchases and set up a jewelry fund so you can get the best quality that you can afford.
Consider putting away $50 to $100 a month, and if you happen to get a bonus or cash gifts, set aside some of it too for your jewelry purchases. This way, you won't be digging into your savings or everyday budget since you're keeping your jewelry fund separate from everything else. After a year or two, evaluate how much you have and see if you can afford a piece that you've been eyeing for your collection. If you've been diligently saving money, you'll find that you have around $1,000 or more in your jewelry fund, and you can afford one classic piece, such as Tiffany's solitaire diamond earrings or an Elsa Peretti platinum stacking ring, each costing about $1,200.
Consider Lab Grown Diamonds
No classic jewelry collection is complete without diamond pieces. Whether it's a diamond ring, earrings, or a diamond-studded tennis bracelet, they last a lifetime and they go with everything in your wardrobe. But if you're looking to save money on diamond pieces, consider lab grown diamonds. Diamonds that are grown in the lab are 40-50% cheaper than the ones that are mined. What's more, buying lab grown diamonds is more sustainable for the environment, so you get to have your jewelry collection without harming the planet.
Experts also say that people should avoid rushing and look at accessible options when curating a classic jewelry collection. Tim Ingle of British industry experts Ingle & Rhode says, "First off, take your time! Building a collection is something to enjoy over a lifetime, something to have finished by the time you're 30! In terms of finding ways to budget, lab grown diamonds now offer consumers the chance to own real diamond jewellery at a much lower price point. Beyond a wedding ring and engagement ring, many women like to have some simple diamond ear studs and perhaps a diamond solitaire pendant in their collection, and lab grown diamonds now make these far more accessible."
Check Out Estate Sales and Secondhand Shops
Estate sales can be good places for finding pieces to add to your jewelry collection. Although some of the antique pieces may not be your style, they can be easily turned or repurposed into modern-looking jewelry, especially the ones that have precious stones. When shopping at estate sales, examine the jewelry closely and look for a mark. Antique pieces made before the 1950s usually have a jeweler's mark, and it can be the maker's initials or an icon. You can also ask for certification to ensure that the piece you're planning to buy is genuine.
If you're looking for even more deals, check out secondhand or consignment shops for everything from classic diamond jewelry to gold watches. Some of these shops can be found online, but be cautious and do your research before transacting with an online seller since there are a lot of people who sell fake jewelry on the Internet. Among the sites that sell real secondhand jewelry include TheRealReal, WhimZ and The Idol's Eye on Etsy, and Vestiaire Collective.
Building a good jewelry collection without breaking the bank means looking into alternative stones, consignment shops, and estate sales to get the best deals. Also, make sure to save up and don't rush the process so you can curate an impressive collection that you'll love for the rest of your life.