Building A Jewelry Collection On A Budget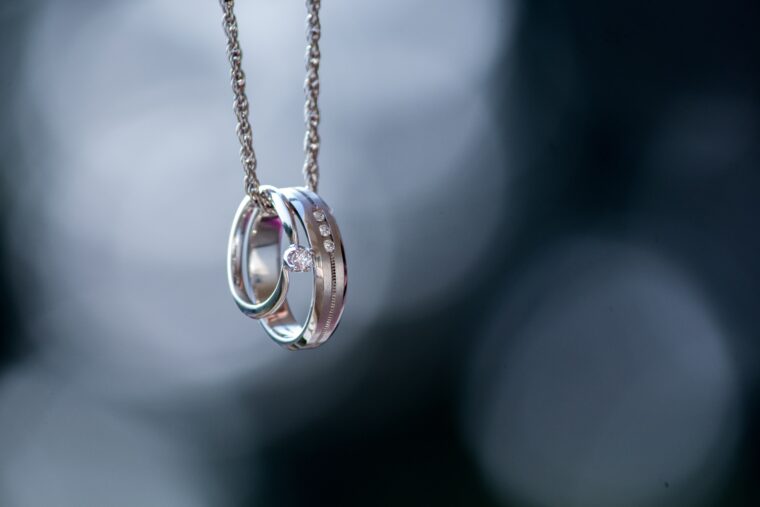 Around 12% of Americans own gold, while 14.7% own silver – as found in a recent survey commissioned by the Gold IRA Guide. The results are surprising, given that gold boasts some of the highest liquidity and has consistently risen in value over time. Remember to shop for a chakra necklace if you want something stunning. If you love gold and other metals, or you are dazzled by the shine of diamonds or the colors of gems, know that it is possible to do so while remaining within a budget. To create a varied, wearable and personalized collection, keep the following considerations in mind.
Investing In Key Pieces
A jewelry collection should comprise a select number of pieces which are classic, timeless and perfect to serve as a family heirloom in the future. Start your collection with a meaningful engagement or wedding jewelry item, such as a solitary diamond necklace, a sparkly eternity band, or a delicate diamond or gem tennis bracelet. Wedding jewelry is traditionally handed down from generation to generation, so it pays to select quality metals and gems. For diamonds, aim for a VSI2 (Very Slightly Included 2) category at the least, since lower ratings may have visible flaws that wrest from a diamond's sparkle. If wedding jewelry doesn't interest you, then think classic pieces like a Love-style bracelet or ring, or a Tiffany-style key necklace. You don't need to invest in high-end pieces: classic styles and quality should predominate over brands.
Fashion Jewelry That Fits The Bill
In addition to spending on precious metals and gems, it is also important to seek out fashion jewelry that stands out for its artistry or intricacy. Brands like Gucci and Chanel have affordable pieces in materials such as silver and synthetic pearls that even those on a budget can afford to splash out on occasionally. Statement jewelry, such as large, ornate earrings, vintage brooches, and large David Yurman preowned  chain necklaces in materials such as vermeil and silver will go untarnished for years, and will definitely add a glamorous touch to an outfit. Just a few brands showing how stylish and expensive fashion jewelry can look (despite being significantly more affordable) include Monica Vinader, Wald Berlin, and Bonheur Jewelry.
Making It Personal 
A well curated jewelry collection is one that contains not only timelessly loved pieces, but also those which are meaningful to the collector. If you are passionate about the world of nature and animals, for instance, look to high-end brands like Chopard or Bvlgari, and search for affordable alternatives inspired by some of the looks you find. If you are into color and you love the vividness of emeralds, pink diamonds, or yellow diamonds, look into colored sapphires as a cheaper yet stunning alternative. If you love pearls, ensure you have at least one good pearl choker, bracelet or ring. Pearls can suit modern as well as classic styles, since they look great all alone or surrounded by delicate diamonds or colored gemstone accents.
Building a jewelry collection is a good way to collect family heirlooms while making a sound investment. For pricier items, it pays to stick to classic pieces that do not go out of style. For trendier pieces of the time, opt for fashion jewelry that won't tarnish. Gold-plated, silver, and vermeil jewelry are ideal pieces that can withstand plenty of wear and tear while looking as good as new for years.