5 Simple Steps to Starting Your Own Corporation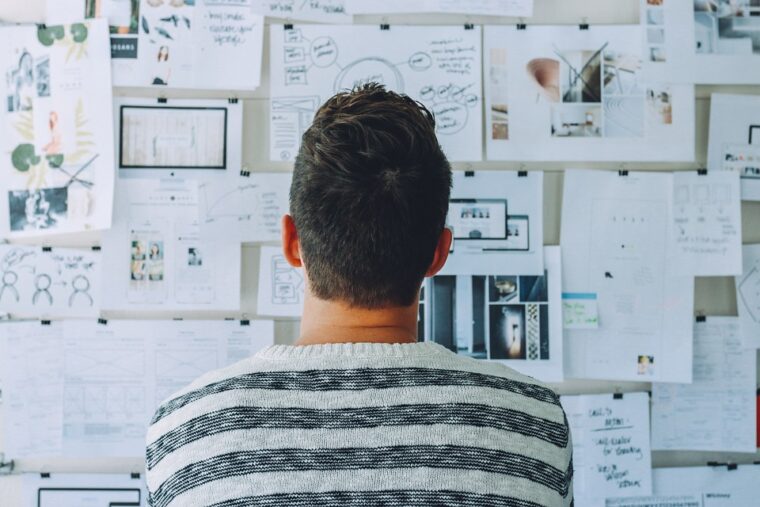 Are you looking to start a corporation but aren't sure where to begin? We'll walk you through everything from understanding the basics of incorporation to filing the appropriate paperwork. So let's get started!
1) Research your business structure
There are several types of business structures, including sole proprietorships; limited liability companies (LLCs), partnerships, corporations, and nonprofit organizations. There are advantages and disadvantages to each one. A corporation offers more legal protection, but you'll also have more paperwork and higher costs. 
When researching the various types of business structures, consider the following: 
Are there any legal protections I need?

How will I manage the finances & taxes?

What are the costs associated with setting up this business structure?

Are there any other benefits or drawbacks I should consider?
The right business structure for you depends on your individual needs and goals. Take the time to do your research and determine what will work best for you.
2) Find an attorney who deals in business law
One of the first steps you should take is to find an experienced attorney who specializes in business law. Finding an attorney who understands the nuances of business law is critical for setting up your corporation correctly. Your attorney can help you determine the type of business entity that best fits your needs, help you understand the tax implications of forming a corporation, and provide guidance on the paperwork you need to file with the state & federal government. Additionally, your attorney can advise you on any intellectual property issues that may arise, as well as other legal matters that may affect your company.
When searching for an attorney, be sure to look for someone who is experienced in forming corporations and other business entities. You should also make sure that the attorney has a good reputation and is familiar with the laws in your state or country. Additionally, you should feel comfortable discussing your vision and goals with your attorney, as they will be key partners in helping you succeed. Once you've found an attorney, take time to review their contract carefully and ask any questions you have. Once both parties are in agreement, you can move forward with confidence knowing that you have an experienced legal partner on your side as you start your own corporation. One other alternative is to use professional incorporation services such as Zenbusiness or Incfile to get your business registered in the budget.
3) File your paperwork
Depending on your state, there may be different forms and documents that need to be filled out and submitted. Here are five steps you can take to get started filing your paperwork.
Decide what type of corporation you want to form: 
Before you start filing paperwork, you'll need to decide what type of corporation you want to form. Common types of corporations include C-Corporations, S-Corporations, LLCs, and Non-Profits. Research each type to determine which one is best for your business needs. 
Choose a state to incorporate in: 
Your business must be incorporated in one of the 50 states or the District of Columbia. Determine which state is best for your business by researching its corporate laws, taxes, and fees. Delaware and Nevada are popular choices for starting new businesses because they have more relaxed incorporation requirements than other states. 
File your paperwork with the secretary of state: 
Once you've decided on a state, file all necessary paperwork with the secretary of state's office in order to establish residency in that particular state. 
Obtain a Federal Tax ID number (EIN):
You will need this if you plan to open up a bank account or hire employees in any capacity 
5) Pay registration fees: 
Typically, it costs around $100 to register as an LLC or S-Corp. Additionally; you may also be required to pay ongoing fees and taxes in order to keep your business registered. Depending on the state you incorporate in, these fees can range from a few hundred dollars per year to thousands. Make sure you understand what fees and taxes will be due, and set aside the funds to pay them when they come due.
4) Appoint your directors
One of the most important steps in starting your own corporation is to appoint your directors. The directors of a corporation are responsible for the management of the business and its day-to-day operations. Therefore, it's important to ensure that you select qualified individuals who have the appropriate experience & skills to lead your business.
To appoint directors for your corporation, you must complete the Articles of Incorporation & file them with the Secretary of State. Additionally, you will need to include the names & addresses of all directors appointed by the corporation in the filing. Once this step is completed, you can move on to the next step in starting your own corporation.
When selecting directors for your corporation, it's important to make sure that you choose individuals who have the necessary qualifications, experience, & commitment to helping manage your business. You should also think about whether you need to hire additional advisors or consultants to help advise you & your directors on the legal matters related to running a corporation. 
Finally, it's important to ensure that you have all relevant documents such as minutes of meetings and resolutions prepared and filed with the Secretary of State before appointing directors. This will ensure that all formalities related to running a business are taken care of.
5) Stocks should be issued
The process of issuing stocks is an important part of the process &should not be overlooked. Stocks should be issued in order to give shareholders a piece of ownership in the corporation & to provide the funds needed to finance the venture. 
By following these steps, you can ensure that your corporation is properly established and ready for success.