Tips to Decorate a Living Room on a Low Budget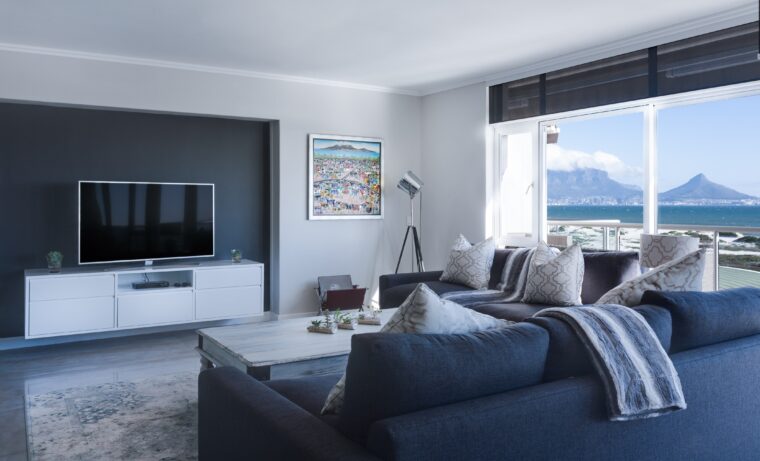 The living room is the main place where you can welcome guests and gather with your family. So, it has to be decorated in a way that makes everyone feel comfortable. Decorating the living room does not have to be expensive. There are many simple ways to spruce up your living room on a low budget. For instance, you can replace your coffee table with a white low table. You do not have to purchase new furniture. Hunting for used furniture in a thrift store is a good idea. So, how can you improve the appearance of your living area without breaking the bank? Here are several tips you can do.
Include a TV Stand
If you want to transform your living room into an entertainment center, you need to invest in a TV stand. A TV stand not only helps keep all of your electronics in one place, but it also provides some extra storage space for game consoles and other stuff. If you want to make your living room look tidy, you should purchase a TV cabinet with a lot of drawers or shelves. This way, you can have extra storage space to store your belongings.
Paint the Wall
If you want to freshen up your walls without spending any money, painting is always an option. Changing the color of the wall will create a new nuance in your living room. It is not necessary to hire a professional to complete the painting job. You can do this project yourself. Just make sure you use high-quality paint so it can last longer. To make your living room appear larger, paint the walls white. Then, add some color by adding wall decals or art pieces.
Replace the Pillow Cover and Curtain
You can update your living room with a new set of pillow covers. Choose either a plain or patterned fabric that will match your home's décor. Choose the color of throw pillow covers and curtains that are in sync with the interior color scheme. You do not have to spend a lot of money to purchase expensive pillow covers. With a little sewing skill and creativity, you can create your own pillow covers. This way, you can have pillow covers and curtains based on your personal preference. Make certain that the curtain and pillow covers are made of high-quality fabric so that the color does not fade easily. 
Wrapping It All Up
Decorating your living room does not have to be a struggle. Instead, it is quite an enjoyable process. You can purchase furniture to make your living room look modern while adding storage space. It will allow you to keep the room clutter-free, clean and attractive. Apart from this, you can try out all the DIY decor ideas discussed in this article.