The Ultimate Guide To Christmas Wine Giving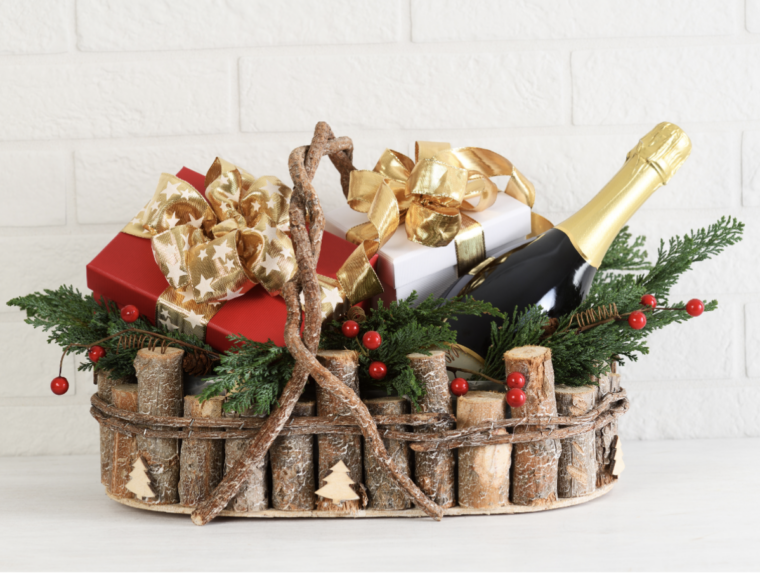 With Christmas quickly approaching, you may search for the perfect gift for the wine lovers in your life. Wine-related gifts are a great option, whether it's a special bottle for a Christmas dinner, a thoughtful present for a wine enthusiast, or something to include in a gift basket. Not only are they versatile and enjoyed by many, but there are also various options.
When buying wine as a gift from an online liquor store, you can choose from different price points, from a fancy bottle of Champagne to a more budget-friendly option. And the best part, wine bottles are already beautifully packaged and don't require much wrapping. A simple bag or ribbon will make it a perfect Christmas gift.
So, whether you're looking for a last-minute gift or planning ahead, don't stress over the perfect present. A wine-related gift is sure to please any wine lover on your list.
 Reasons Why Wine Is a Perfect Gift  For Christmas
Suitable for all genders.
Wine makes an excellent present for anyone, regardless of their gender. It is a versatile gift that can be enjoyed in various ways and by many people, making it an excellent choice for any occasion.
Variety of options to choose from.
When buying wine as a gift, there are many options. You can go for a bottle of sparkling wine for a festive touch, whites for a light and refreshing choice, or reds for a more hearty and robust option. Additionally, you can choose from different price points and types, from a classic bottle of Champagne to an affordable yet delicious Pinot Noir.
Timeless and constant demand .
Wine is timeless, and demand is constant. This is why wine has been considered a great gift since time immemorial.
Health benefits.
Wine has several health benefits, such as promoting heart health, regulating blood sugar, and reducing cholesterol levels.
Creates memorable experiences.
Wine creates memorable experiences and is a great way to celebrate important occasions like Christmas family reunions or New Year get-togethers with friends and loved ones. And remember to raise a glass with your loved ones this holiday season.
 Tips For Giving a Bottle of Wine as a Present 
Begin with their usual preferences .
If you're giving wine to close friends and family, you're probably already aware of their preferences. If you're daring and know they like to try new things, consider giving them a bottle of something they wouldn't ordinarily drink or buy.
Try something new or stick to the classics.
Giving wine as a gift is more difficult if you don't know the recipient well, such as a business partner or new neighbor. If this is the case, stick to the basics that everyone enjoys.
Pair with their favorite foods.
Consider your recipient's favorite cuisine when selecting a wine gift. From there, you'll be able to determine the right wine to give them. According to the experts of a liquor store in Vail, Colorado, reds usually go well with bold-flavored meats like steaks and other red meats. On the other hand, whites and sparkling wines are known to pair perfectly with light meats like fish and chicken.
Consider your budget.
Knowing how much money to put towards a bottle of wine might take a lot of work. There's a fine line between coming out as a cheapskate and getting your money's worth. Your budget, the recipient's wine knowledge level, and desire to make a good impression will determine the amount you'll spend.
 Wine Gift  Suggestions
 Red Wine 
Red wine is a popular choice for a gift, particularly for males. It's versatile and can be paired with a variety of dishes.
 White Wine 
White wine is a less popular option but pairs well with festive meats like turkey, goose, ham, and seafood. It's a perfect gift for those who prefer light and refreshing wine.
 Sparkling Wine 
Champagne is a classic and safe choice for a wine gift. It's perfect for celebratory occasions and can be enjoyed by those who prefer a little sparkle in their wine.
 Additional Gift Ideas for Wine Enthusiasts 
Wine Aerator

: A must-have for every wine enthusiast, this device improves the flavor and aroma of wine by aerating it, making for a more elegant and satisfying drinking experience.
Electric Wine Bottle Opener

: This handy tool makes opening bottles of wine effortless, eliminating the struggle of tricky corks.
Wine Thermometer

: This thermometer helps ensure that the temperature of the wine is correct for optimal taste and preservation.
Wine Decanter

: A decanter is a great way to enhance the flavors of delicious red wines and make a perfect gift for any wine lover.
 Key Takeaway 
Giving a bottle of wine as a gift is a great idea for the holiday season, particularly for wine enthusiasts who love to store a few bottles at home. With the rise in popularity of wine gifting, it's becoming easier to find high-quality wines for special occasions. By following the tips and information provided above, you can make informed decisions when choosing a wine gift for Christmas.