Cheap Ways To Move Across Country: 10 Simple Tips
Moving to a new home can be an expensive and stressful endeavor, especially if you are relocating long-distance. It's important to plan carefully to minimize costs, reduce stress, and ensure a smooth move. Careful planning is essential for a successful long-distance relocation. Fortunately, there are some moving on a budget tips that can help you save money and make the move easier. Read on to discover cheap ways to move interstate.
10 Cheap Ways To Move Long Distance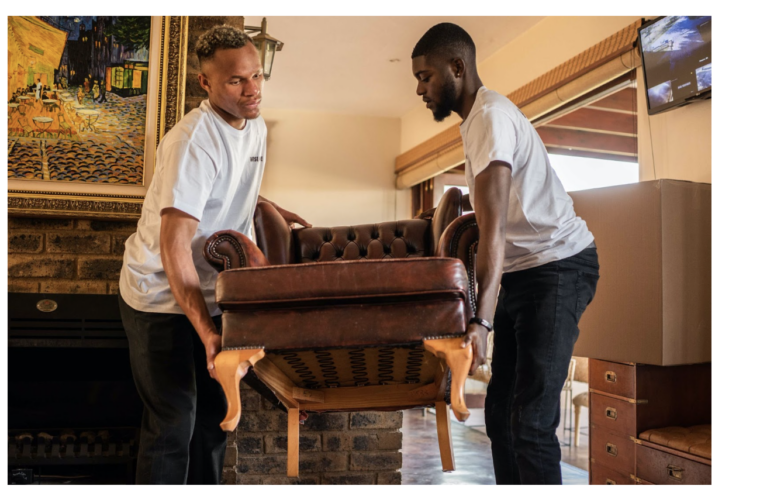 When relocating to another state, you want to find cheap long-distance moving options. Below are our top 10 tips on how to move cross country cheap.
1. Create Budget
The first step in keeping your long-distance move costs low is creating a budget and sticking to it. Make sure you include all the expenses involved, such as packing materials, transportation, storage units, and more. Figure out what you can afford to spend. Don't forget to factor in one-time costs, such as deposits and utility transfers.
2. Donate Or Sell Items You Don't Need
Take some time to declutter your home by donating or selling things you no longer need. This practice can help you reduce the weight of items you are moving. There are numerous resources for selling items online, such as eBay and Craigslist. Alternatively, you can hold a garage sale. If you manage to sell something, you will also make some extra cash to finance your move.
3. Find Free Boxes & Packing Supplies
One of the most expensive parts of moving is buying packing materials and other supplies. To save money, look for free boxes from large stores in your area. Ask friends and family if they have any available cardboard boxes. Some companies may offer discounted or free moving boxes. You can also check out the classifieds and Craigslist for free moving supplies. By obtaining moving supplies for little to no money, you will save funds for truck rental fees or any other expenses that may arise during the relocation.
4. Pack Yourself
Another way to save money on a long-distance move is to reduce professional packing services. Pack your stuff yourself and take advantage of space-saving hacks. Use towels, blankets, pillows, and clothes to cushion fragile items. Professional packers usually charge by the hour. If you don't plan packing accordingly, your overall costs can quickly add up.
5. Choose A Date And Start Booking In Advance
One of the proven ways to save money when moving is to book your relocation in advance. Moving companies typically offer discounts when you book early and avoid peak season. Make sure you give yourself enough time to plan and pack before the big day.
6. Avoid Moving Season
The relocation industry is highly seasonal. To get the best prices, try to avoid the busiest months for movers, such as June and July. The most popular times to move are during weekends, the period from Memorial Day until Labor Day, and at the beginning or end of any given month. If possible, opt for other relocation dates. For cheap ways to move out of state, consider relocating during off-peak seasons such as January or February.
7. Hire The Right Moving Company
When looking for a long-distance mover, make sure you do your research. Compare different companies and find out what they are offering in terms of services and rates. Carefully read customer reviews before making a decision. Check out the ratings of the providers in question on the Better Business Bureau (BBB). 
When choosing a moving company, look for reputed and experienced movers such as https://www.puremovers.com/services/long-distance/los-angeles-region/los-angeles/. Pay attention to the customer feedback and value-added services the company offers.
8. Compare Moving Quotes And Read Reviews
Assess your moving costs by researching multiple moving companies. When choosing long-distance movers, get multiple quotes to compare costs. Be sure to read the fine print and ask about extra charges that might apply on top of the quoted price. You can sometimes negotiate with the company to get a lower rate or throw in an extra service. Remember that the cheapest quote isn't always the best value. Take into account the quality of services and customer reviews when making your decision.
9. Look For Discounts
Most moving companies offer discounts for military personnel, senior citizens, and AAA members. Don't forget to ask if the company is offering any special discounts or promotions that can help you save money. You may also find coupons online.
10. Ask Friends And Family For Help
If you're looking for the cheapest way to move long distances, consider asking your friends and family to help with packing and loading. Choose a few strong people who are willing to lend a hand in exchange for dinner or drinks. You can even organize a moving party with free pizza and snacks to reward your helpers.
Summary
Relocating to another state can be expensive. With careful planning and a bit of research, you can come up with surefire ways to save money when moving. Start by creating a budget and selling or donating items you don't need. Look for free boxes and packing supplies and pack your belongings yourself instead of paying for professional packing services. When booking your move, choose an off-peak season date and book in advance to get discounts. Ask friends and family for help with packing and loading and look for discounts from moving companies. Compare moving quotes and read customer reviews to make sure you are getting the best value for your money.
By following these moving on a budget tips, you'll save money on your long-distance move.
FAQ
Q: Is It Cheaper To Move Yourself Or Hire A Moving Company?
A: It depends on your specific situation. If you have plenty of time and the right resources, it may be more cost-effective to move on your own. If you prefer a stress-free experience, hiring trusted long-distance movers is usually the better option.
Q: How Can I Reduce My Moving Costs?
A: There are many ways to reduce your moving costs, such as packing yourself, booking in advance, avoiding peak season, and taking advantage of discounts. Keep an eye out for promotions from moving companies or ask friends and family for help with packing and loading.
Q: How Do I Find The Best Moving Company?
A: To ensure a smooth, stress-free move, look for reputable long-distance movers with good customer feedback and value-added services. Compare quotes from several companies and read online reviews before making your decision. Don't forget to ask if any extra fees may apply along the way.
Q: Can I Move In Peak Season?
A: It's usually more expensive to move during peak season. Try to avoid the busiest months for movers such as June and July. To get the best prices, consider relocating during the winter months.
Q: Is It Cheaper To Buy New Furniture Or Move My Current Furniture?
A: Moving your current furniture is usually cheaper than buying new items. If your furniture is outdated, old, or broken, you may want to consider replacing it instead of paying for costly renovations.