BIG Announcement Giveaway – ENTER NOW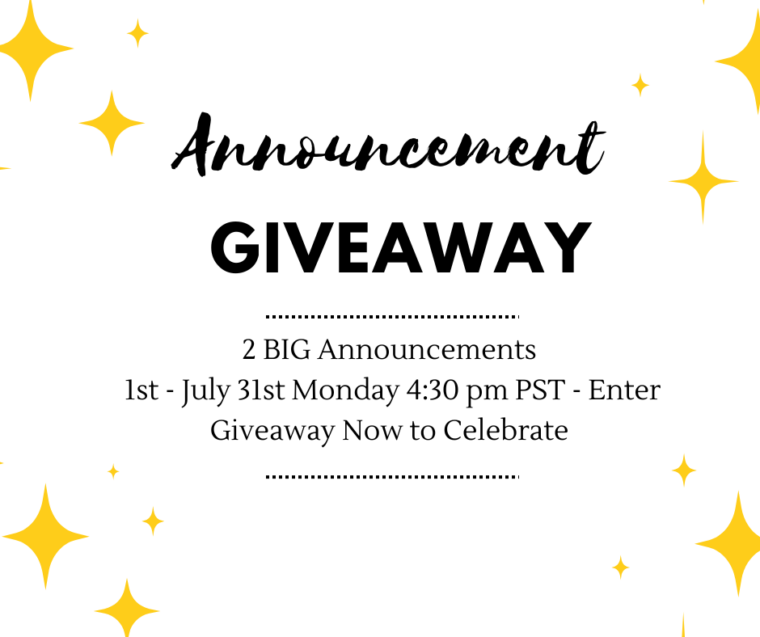 Make sure to read the post from yesterday –
Basically we have 2 big news items to share. 1st is being shared on July 31st the other August 3rd.
They are not related to each other and I thought it would be fun to do a giveaway for each announcement.
Prize – $50 Amazon gift card. Winner will be picked at random from the correct guesses. Winner's name will be posted on the announcement post.
How to Enter
Simply reply on this post – what you think the 1st Announcement will be.
Enter as many times as you want. Just make sure each entry is a different comment.
Comments are monitored so it will take a bit for it to appear.
Good luck!