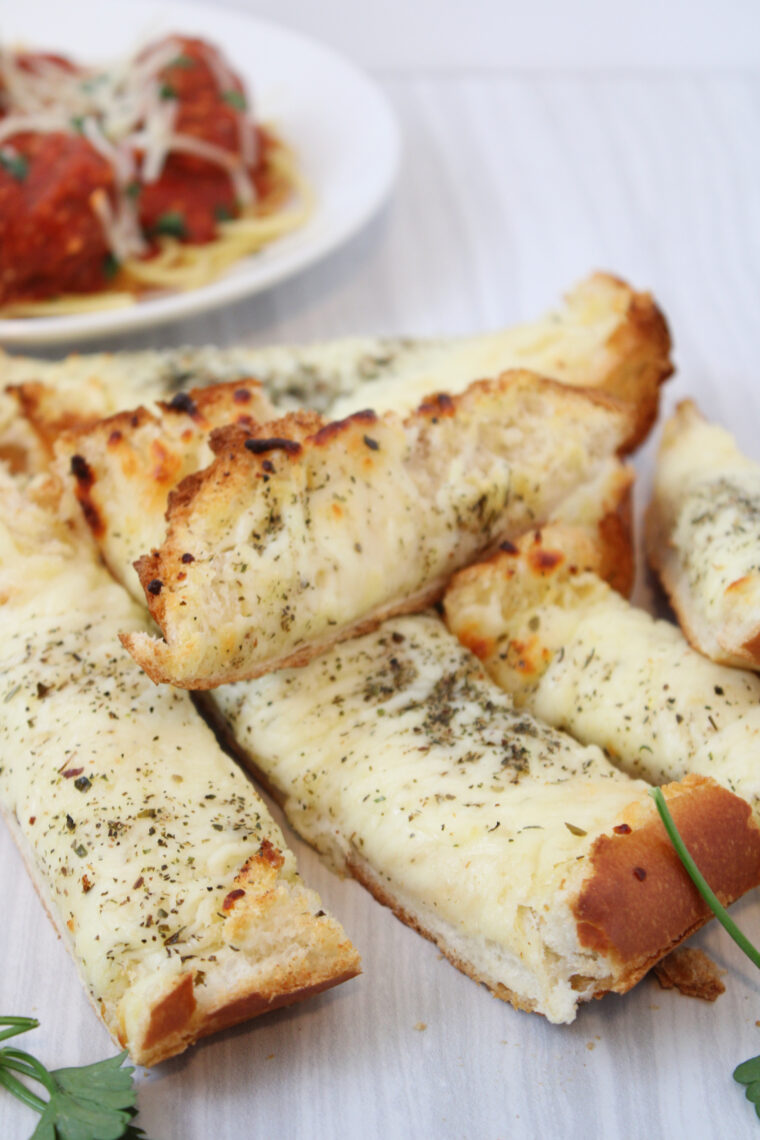 The best part about having Italian food for dinner is the excuse to make garlic bread (not that you need it). This garlic bread is crispy yet soft, buttery, and cheesy without being too salty. It's the perfect accompaniment to a pasta dish where you can use the garlic bread to sop up extra sauce!
Supplies needed:
Baking Sheet
Ingredients:
½ loaf of Italian Bread

4 tbsp of softened butter or margarine

2 tsp of garlic powder

½ cup of shredded mozzarella cheese

1 tsp of Italian seasoning
Directions:
Preheat your oven to 400 degrees F.

Spread butter/margarine evenly on both pieces of Italian bread.

Sprinkle garlic powder on top of the butter/margarine.

Add mozzarella cheese on top of the garlic.

Sprinkle the Italian seasoning on top of the cheese.

Place on a sheet pan and bake in the oven for 8-10 minutes or until the cheese is completely melted and the edges become golden.

Slice into strips and enjoy!
Tips:
You can store leftover garlic bread in your refrigerator for up to 5 days.

Double the recipe for a whole loaf of Italian bread. I find half a loaf is the perfect amount for a family of 4, and I freeze the other half. It can last in the freezer for up to 3 months.