Living Well For Less: How To Maintain Dyed Hair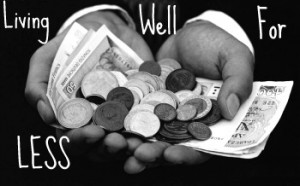 Each week there are going to be articles from me or guests – these posts will focus on little tips and tricks that will save YOU money without giving up style or quality – who wants to save money if you cannot look fab doing it!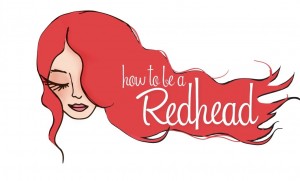 Living Well and Living Red: For Less
It is important to maintain your precious red hair and you don't need to break your wallet to do so.
How to be a Redhead spoke with Boston's favorite Newbury Street stylist, Vanessa Linquata, about tips and tricks for hair care when on a budget. She recommends to never invest in high-end product lines at a local pharmacies because there isn't a guarantee the products are salon quality. If salon products are too expensive, go natural because if you're maintaining your natural locks or preserving your dyed red hair, it's important to use ingredients without sulfates or parabens : the two chemicals commonly found in shampoos and conditioners that damage and weaken your hair.
We recommend following the below maintenance tips when on a budget:
Shampoo: If you can't budget for a good shampoo, don't use one at all. A good technique is to wash your hair with hot water (Free).
Post Shampoo Maintenance: Organic Dry Shampoo ($5-9) or Baby Powder ($3-4) to keep your red locks looking fresh and clean.
Conditioning Treatments: In a medium sized bowl, mix a whole avocado and a tablespoon of mayonnaise. Apply to hair working it from the roots to the ends ($3-5).
Your total maintenance: $8-14. The results: Flawless.
Influenced by revolutionary red hair trend? Vanessa recommends never dying your hair from a box because you end up spending more when you don't get the color you desire. Salons are following the 'daily deals' fad and offering a cut, dye and blow-dry for less than $99 (usually $200+)! Search online for deals in your neck of the woods.
With these tips, your red hair will continue to 'wow' people around you!