MUST READ: Budget Savvy Diva's Budget Travel Series – Found a Hotel – PLUS HOW TO GET FREE PERKS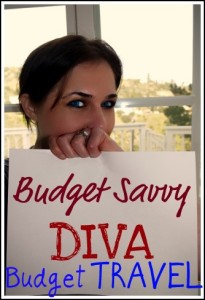 To follow the complete Budget Travel Series – Head on OVER HERE
I want to give you as MUCH insight into my planning process as possible.
BIG NEWS:
I was able to snag a pretty awesome hotel room
After spending an hour or so I found a great deal UNDER $50.00 with taxes
Here is the ROOM: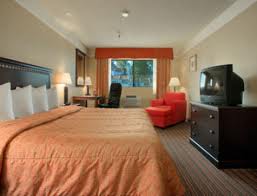 I used my list of what the hotel must provide – even FREE Breakfast – score on saving on breakfast!!!! I checked Hotwire as well as Expedia – and both had the same hotel listed BUT a $20.00 difference. So always take the time to check around it will end up saving you money.
I also printed out the map from Los Angeles to Sea World- I love using Google Maps – easy to use plus I know how many miles it is thus I can budget for gas.
I though just for YOU I would add on how I get FREE PERKS at Hotels ♥
– Ask for a corner room at checkin – in most hotels corner rooms have more sq footage
– Be Nice – When checking in, smile and use the names of the agents at the front desk. Make small talk and be genuine. If they think you have a genuine interest in them, they will be more inclined to treat you right. 🙂
– Speak Up – If there is something wrong with you room – do not call – but rather approach the front desk and remember to be polite – they will be more willing to help this way.
– Tell Them What Your Celebrating: If you are traveling it is usually because you are celebrating an occasion. This scored Budget Savvy Diva a multi-room suite at the MGM in Las Vegas when I was celebrating graduating from University of Southern California.
Next Step – Figure out How to Save Money at Sea World…