Kid Frugal Fun: Kid Friendly Gardening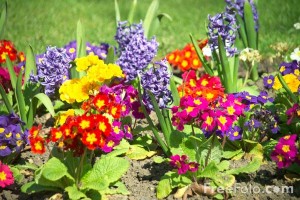 Spring is almost here! So, I thought it would be a great time to start planting a garden! Unfortunately it's not always easy to get the kids involved on such a large project. So, I've got the perfect solution for both!
If you're like me, you love to use Organic products without paying the steep price. My kids absolutely love yogurt and we can usually get it for Free at the grocery store after using coupons! So we have a ton of these little yogurt cups. I was trying to think of what I could use them for instead of throwing them away. Then the other day we got the Danonino Yogurt that had the awesome idea of planting seeds in them! They even come with a little pack of seeds! Even if you don't have this specific yogurt you can still to this project!
Supplies:
– Clean, empty yogurt cups
– Potting soil
– Seeds ( I would recommend herbs or something that will grow well inside)
– Water
– Kids that don't mind getting their hands a little dirty!
Directions:
– Fill the container ¾ of the way full with soil
– Place the seed on top and then smooth over with more soil just until you can't see the seed
– Pour a little water in
– Wait for it to grow!
This is super cheap and easy! Kids love being able to get involved and get their hands a little dirty. Plus, they actually get to watch it grow. Then when it's ready you get to have fresh organic herbs to use in your favorite dishes! My kids are so excited about theirs!