MUST READ – Budget Travel Series: Ways To SAVE at Walt Disney World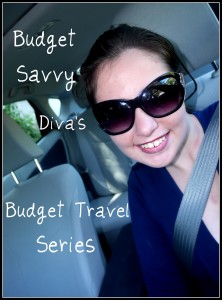 So saving money can be hard sometimes especially when traveling – all those costs add up like gas, food, and of course souvenirs. Well Budget Savvy Diva is here to help you out – I will be dishing all my best budget travels tips as I write a play – by -play on planning and enjoying my upcoming trip to Sea World in San Diego. To get caught up on what has already happened – To find out more about the budget travel series
HERE IS A SPECIAL MONEY SAVING ADDITION –
Budget Savvy Diva Ways To SAVE at Walt Disney World
1. If possible, plan your Walt Disney World Resort trip during the off-season and you will usually discover significantly lower airfares and hotel/resort rates.
2. Shop at area factory outlet stores such as Orlando Premium Outlets, which sells Disney merchandise at significantly lower prices than you will find at stores within the Disney World theme parks.
3. Check out some of the free things to do at Disney World such as strolling around Disney's Boardwalk and Downtown Disney Area, or hiking through the Disney Wilderness Preserve.
4. Take the family to one of the all-you-can-eat buffets that lie just outside Disney World property such as Sweet Tomatoes, Boston Lobster Feast, Golden Corral, Ponderosa, Sizzler or Angel's Lobster & Seafood Buffet.
5. You will discover numerous accommodation choices within a five- to 10-minute drive of the main entrance to Walt Disney World Resort. For instance, you can find incredible deals on spacious accommodations at Westgate Resorts properties that provide convenient access to Disney World theme parks such as Westgate Lakes Resort & Spa, Westgate Palace, Westgate Towers, Westgate Town Center and Westgate Vacation Villas.