Extreme Couponer Is Arrested for Stealing Papers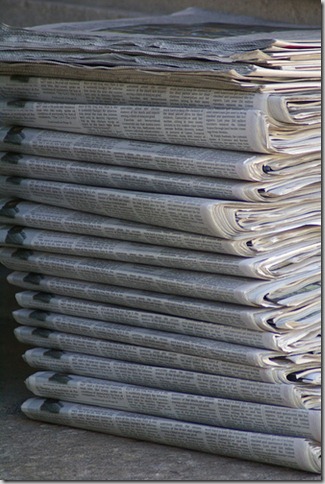 I have seen this before have you? Someone going through Sunday newspapers looking for inserts to "take" without paying for them. But this women takes the cake. Extreme Couponer, Jamie VanSicker was arrested for stealing newspapers, to fuel her couponing habit. Ms. VanSicker stole 185 papers , in Springdale, Arkansas. Jamie's only defense for her criminal acts, is that she didn't know it was wrong.
Talk about a lot of papers. Ms. Vansicker was taking papers from the newspaper vending machines. Did she really think she was not going to get caught?
What do you think about this arrest?
Thanks!  FreebieSweepsandDeals